Park Outdoor Advertising's Paul Panera, A Legacy of Excellence
Life moves in the same pattern as the seasons, ushering each other in and out, bringing something new to fill a void left by a departure. Similarly, that's what happened when Paul Panera, Corporate General Manager of Park Outdoor Advertising (POA), decided to retire. Thirty-five years ago, Paul built a static sign structure on Highway […]
8/21/2017
Categories: Out of Home Advertising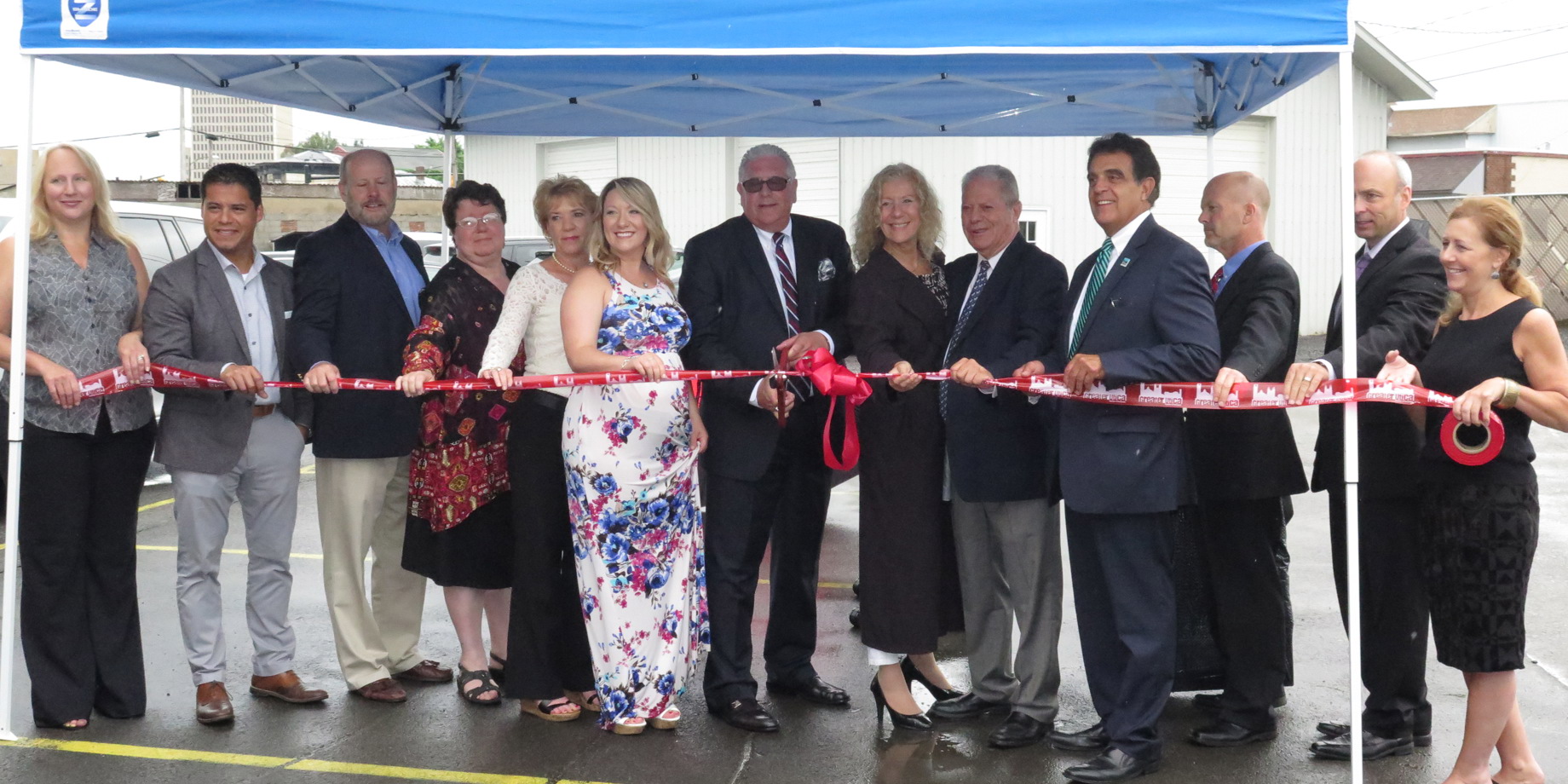 Life moves in the same pattern as the seasons, ushering each other in and out, bringing something new to fill a void left by a departure. Similarly, that's what happened when Paul Panera, Corporate General Manager of Park Outdoor Advertising (POA), decided to retire.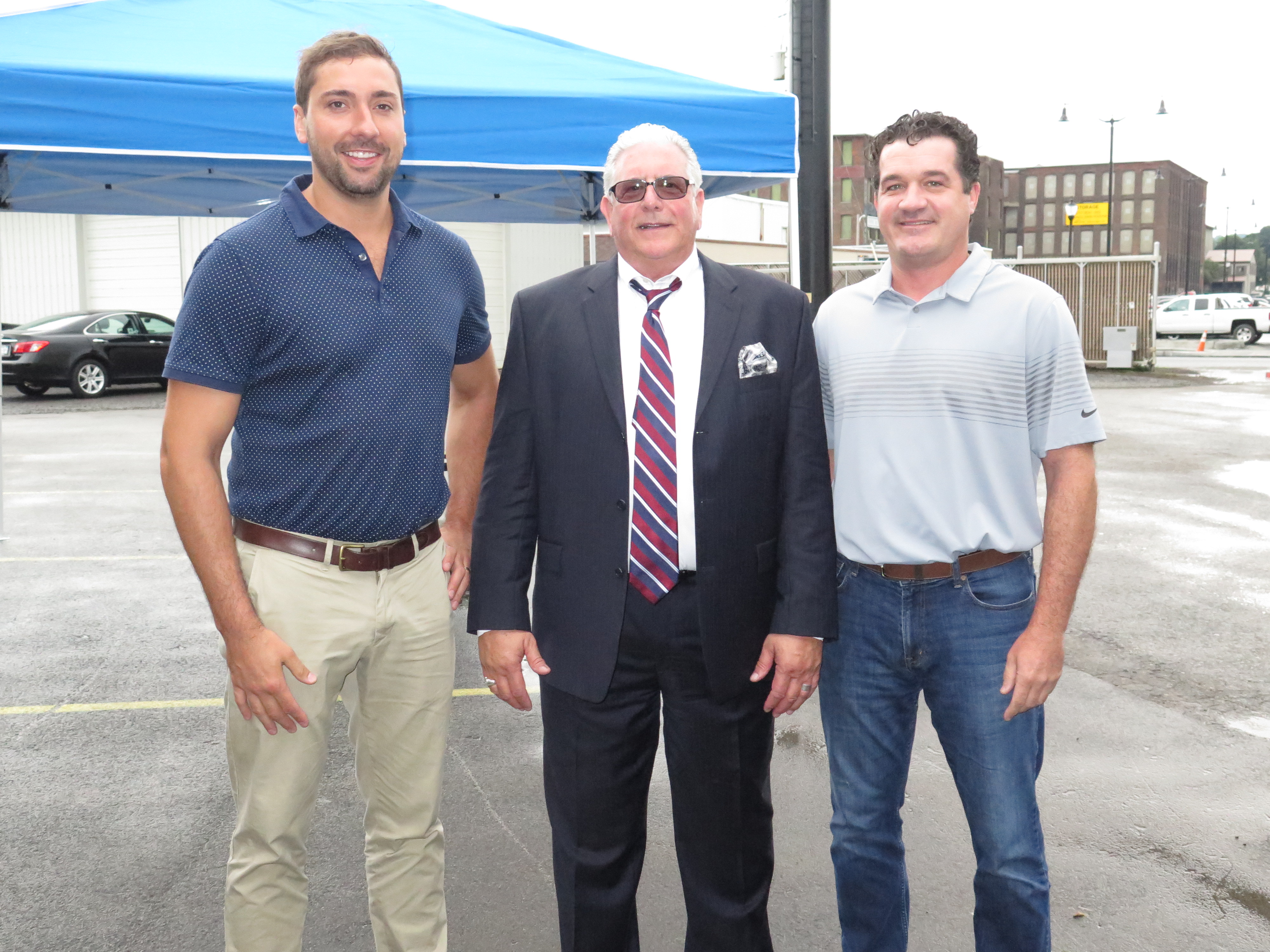 Thirty-five years ago, Paul built a static sign structure on Highway 8/12 in Utica, NY to house a display visible to more than 60,000 motorists a day. Time marched on, and the structure has aged. Before Paul retires, he's seeing a few final projects through, including the site's transition to digital technology. Park Outdoor recently replaced the existing display with a double-sided 14' tall by 48' wide Daktronics digital billboard at the city's entrance.
New York has a reputation for throwing great parties, and the ribbon-cutting ceremony was no exception. On July 27 in Utica, NY, the new display was dedicated, and Paul's retirement was jointly honored with Greater Utica Chamber of Commerce staff and board members present. POA's investment in the city was honored alongside Paul's work.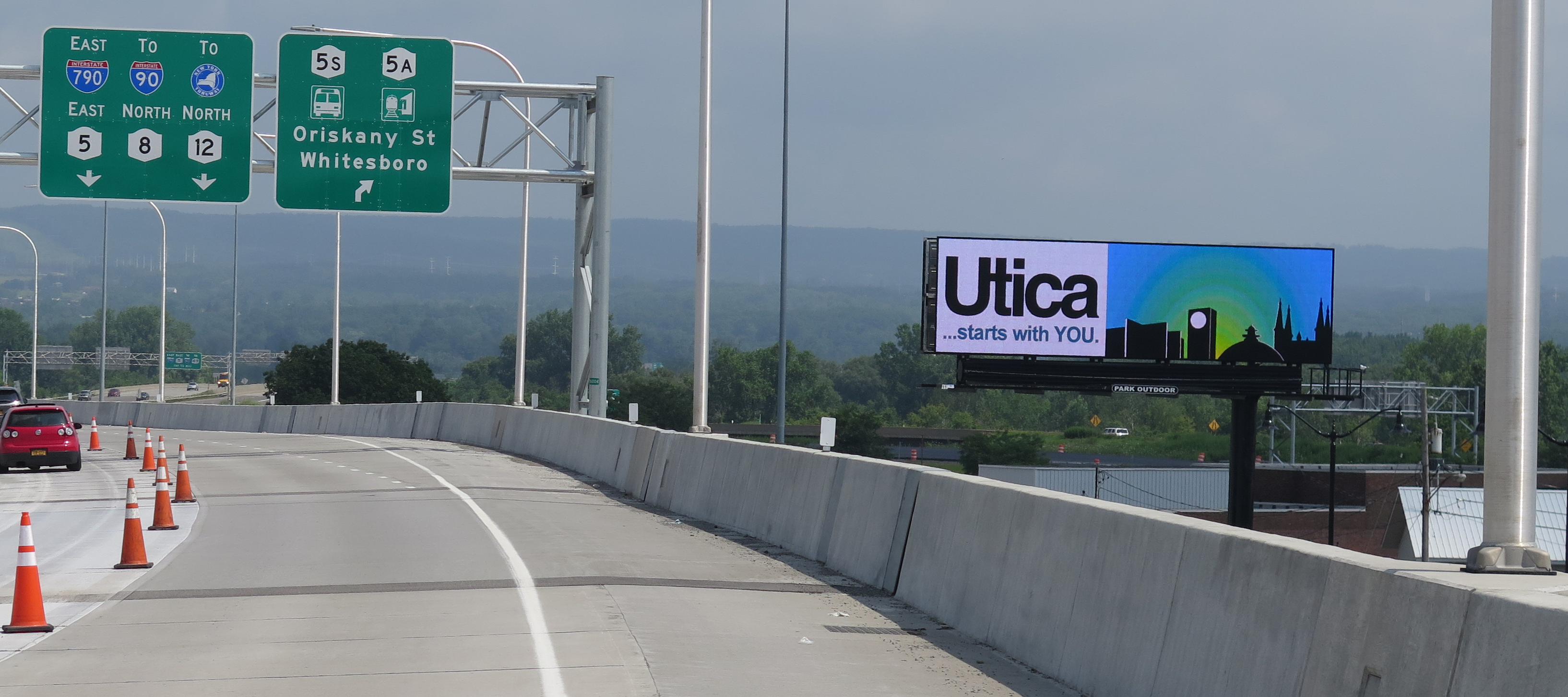 The impressive display has the distinct honor as the largest digital sign between Rochester and Albany. POA is dedicating prime advertising opportunities for community service announcements, as well as offering businesses the prospect of marketing their products and services.
Daktronics is proud to be part of such a historic landmark and occasion. We wish Paul and the City of Utica the very best.
---