Not One but Two
Although football season is here, we at Daktronics have been hard at work preparing displays for a large number of arena venues for fall and winter sports. Two of those arena projects are at University of Wisconsin in Madison, where Badger fans will notice massive scoreboard improvements to the indoor venues. Over the summer, Daktronics […]
Daktronics Control Panel on 8/31/2017
Categories: Pro Sports and Colleges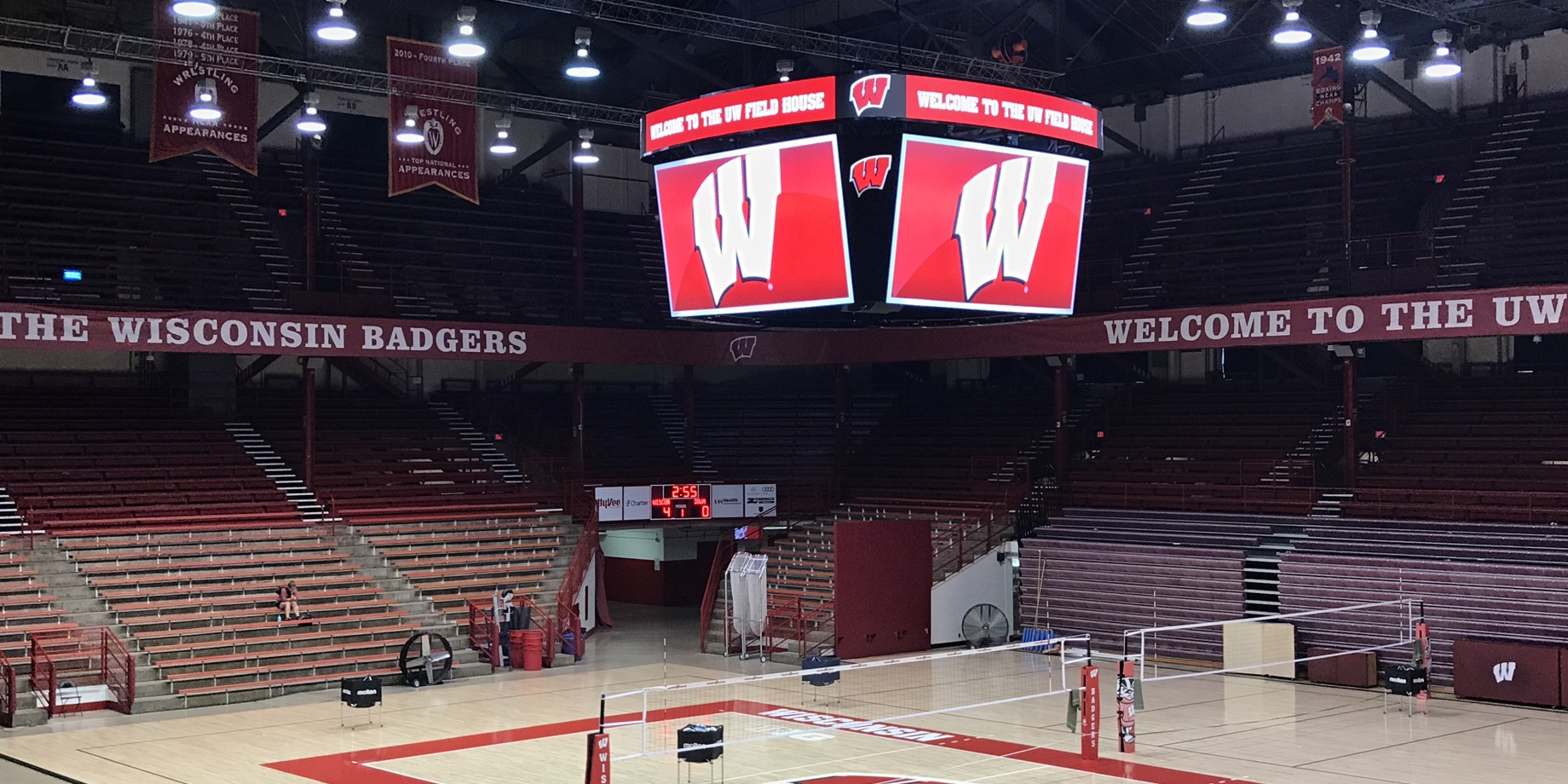 Although football season is here, we at Daktronics have been hard at work preparing displays for a large number of arena venues for fall and winter sports. Two of those arena projects are at University of Wisconsin in Madison, where Badger fans will notice massive scoreboard improvements to the indoor venues. Over the summer, Daktronics installed new displays and sound systems in both the Field House (home to wrestling and volleyball) and the Kohl Center (home to men's & women's basketball and men's hockey). The past few weeks have been spent commissioning the control systems, preparing to wow Badger fans with the start off the upcoming sports seasons.
The improvements at Wisconsin are part of a campus-wide video and scoreboard system which features a centralized video control room (located in the Kohl Center) with Daktronics video displays and control racks located remotely in various athletic facilities.
Although the racks for the five venues that have a Daktronics display are spread throughout campus, the school's IT infrastructure allows for everything to be on the same local area network. The Show Control server (database) is hosted in the control room and user stations at all five venues have their own workspace and button structure. This offers flexibility for loading and scripting content, as well as the ability to operate any venue from any workstation.
Though operating the football display from the softball press box isn't necessarily practical, it has it's perks to be able to quickly import a button, or trigger items for one of the many non-sporting events happening throughout the busy Madison campus.
The Kohl Centers 360 degree fascia offers plenty of digital screen real estate to showcase Badger and guest stats along with sponsors. With the latest version of Show Control in place, fascia transitions and the new shrink text to element option in Content Studio will give the crew the tools maximize this space and offer an engaging show to fans in every seat in the house.
---