MLB: Statcast Signal Flow
If you work in a Major League Baseball production facility, you've probably heard about Statcast; the latest platform from Major League Baseball Advanced Media (MLBAM). For the 2016 season, changes are being implemented by the league that will require the use of Statcast to feed Daktronics systems for critical items such as pitch speed and […]
Daktronics Control Panel on 2/11/2016
Categories: Pro Sports and Colleges
If you work in a Major League Baseball production facility, you've probably heard about Statcast; the latest platform from Major League Baseball Advanced Media (MLBAM).
For the 2016 season, changes are being implemented by the league that will require the use of Statcast to feed Daktronics systems for critical items such as pitch speed and pitch type. Because this is a major change for most MLB users, we will publish a series of posts pertaining to these changes here in The Control Panel. For now, let's begin with the basics of the equipment used and compare the signal flow for pitching data.
Prior to the 2016 season, pitch and speed information was pulled from either PITCHf/x or a radar gun to an AllSport console dedicated to pitch and speed. This data then was sent (in serial form) to the DSTI, truck dock, and any fixed digit displays in the ballpark.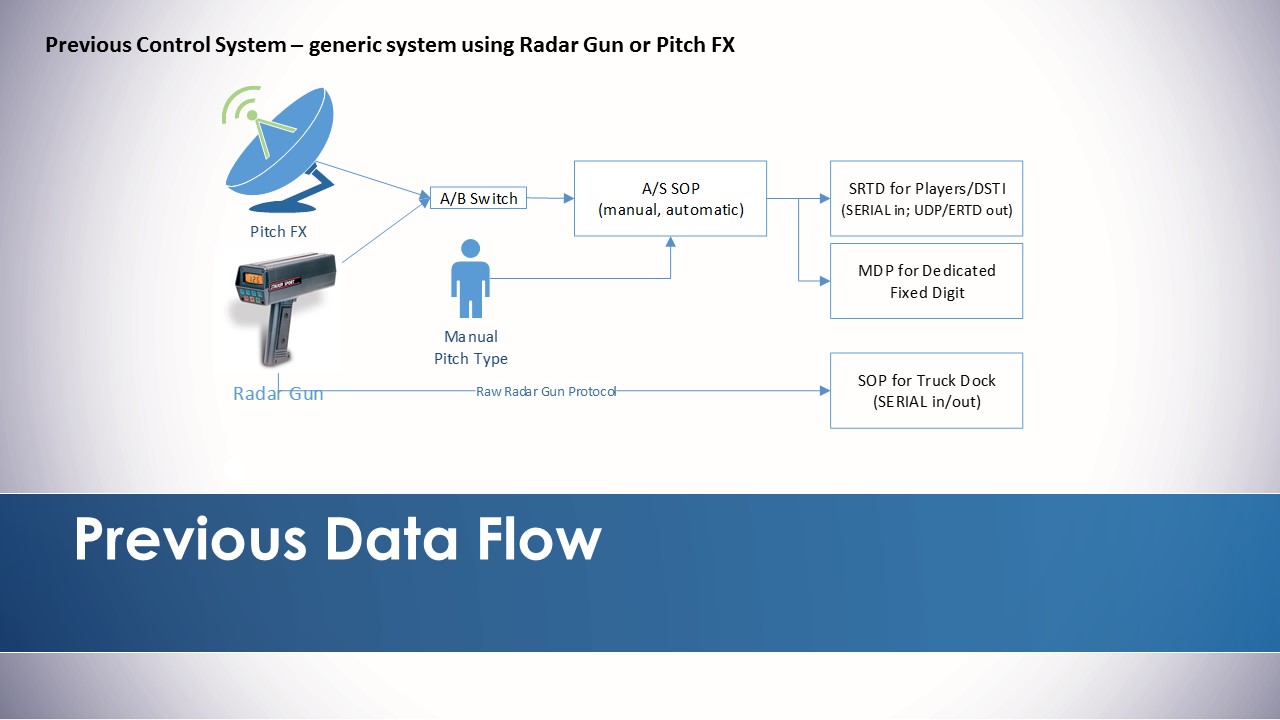 For the 2016 season, Statcast must be used (in place of PITCHf/x) and pitch information will be sent to Daktronics Data Server; a locally hosted software that parses and distributes data within the Daktronics system. A dedicated speed-of-pitch AllSport console will only be necessary under these three conditions:
The need for pitch type to be entered manually
The need for select frame commands
The need for Speed Of Pitch (SOP) to be shown on a fixed digit display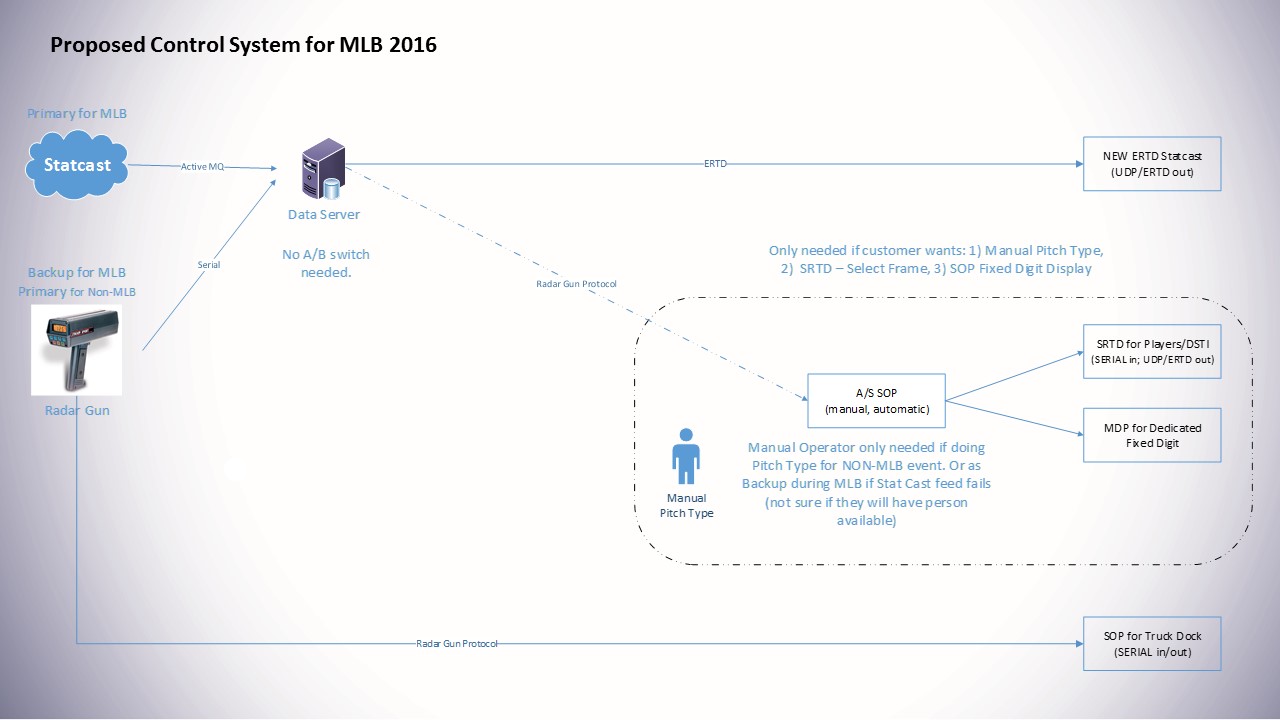 The Statcast platform will be the primary source for pitch data during MLB games only and therefore a radar gun will be used for any non-MLB events.
These changes will begin paving the way for Daktronics to offer additional stats from MLBAM. Stay tuned to The Control Panel for more information as the season nears.
---