Making Graduation One to Remember
Another year comes and goes as students walk across the stage to accept their high school diplomas. It's an exciting time all around for both you and your students. But what makes this time even more exciting is having the ability to use your video display technology in ways you've never thought of before. One […]
3/2/2017
Categories: High School Sports
Another year comes and goes as students walk across the stage to accept their high school diplomas. It's an exciting time all around for both you and your students.
But what makes this time even more exciting is having the ability to use your video display technology in ways you've never thought of before. One prime example? Graduation.
Think of the live video capabilities your video display has along with what you can do with animations and graphics to make this next graduation one to remember. Let's look into some routes you can take: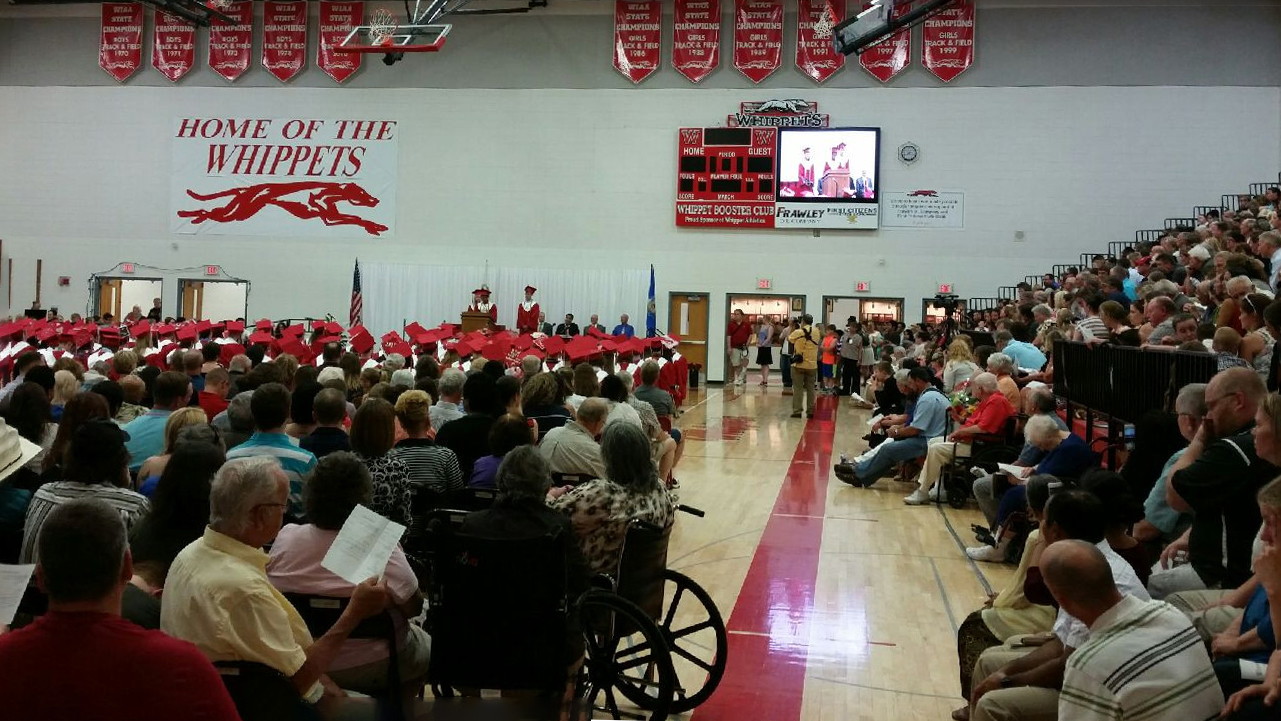 LIVE FEED
Depending on the seating of your facility, it can be hard for some to see their graduate walk across the stage to accept their diploma. By using a live feed on your display, you're letting everyone in the facility have the chance to see their loved one up close even though they may be in the very back.
SENIOR PHOTOS & INVITES
A popular trend that has shown itself over the past few years is the use of senior photos in customized graduation announcements and invites. Instead of regular yearbook photos, senior students take professional senior photos. Showcase these on your display as students walk across the stage.
ANIMATIONS & TEXT
Get your students involved before the graduation ceremony by letting them create animations and text fitting for graduation day. If you're looking for new content packages or ideas, check out our school animation bundles online.
SNAP A PICTURE
If you're reading this and thinking, Man, our school has already done this and we love it! Then we want to hear from you. Send us some photos from your school's graduation ceremony to our blogger at haley.lentcsh@daktronics.com, and we'll share your photos in our upcoming post.
Like what you've read so far? Look for upcoming posts of schools that are already using their displays for graduation and more in our Expanding Beyond Sports blog series.
---