Learning to Control the Show – Q&A with a Daktronics Event Production Professional
When you think Daktronics, you might just think 'Video Displays.' But in reality, we take pride in helping our customers through all aspects of their show beyond the equipment. When it comes to event production, we want to help you turn attendance into an experience. That's where event producers and student production curriculum comes in. […]
Daktronics Control Panel on 9/24/2018
Categories: High School Sports, Pro Sports and Colleges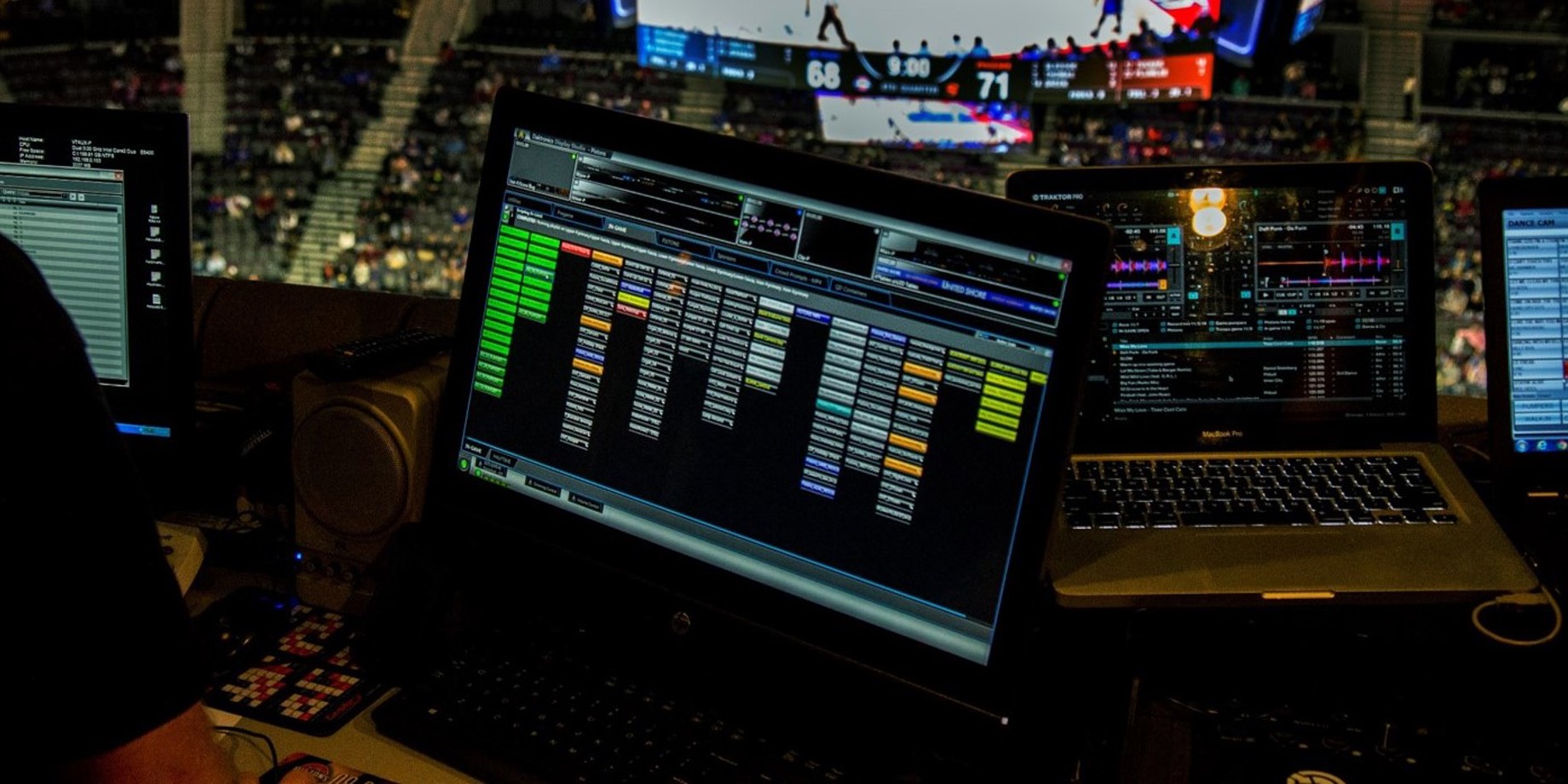 When you think Daktronics, you might just think 'Video Displays.' But in reality, we take pride in helping our customers through all aspects of their show beyond the equipment. When it comes to event production, we want to help you turn attendance into an experience. That's where event producers and student production curriculum comes in.
We sat down with former Daktronics event producer, Steve Ackermann, to hear his story, from high school to today.
Originally from Tampa, Florida, Steve now lives in Madison Wisconsin with his wife and his daughter. Steve attended Florida State University for Marketing and Media Productions and graduated in 2001. He began working for Keyframe, a division of Daktronics in 2002 doing content creation. In 2004, he took a job as a Daktronics event producer for the University of Wisconsin. In 2017, he took on the role of event production supervisor at Daktronics and now oversees Daktronics event producers across the country.
How did you get your start in event production? 
"In high school I took TV Production 1, 2 and 3. The class provided me opportunities to edit, direct, be in front of and behind the camera for the Gaither High School Morning Show. But even before that I knew I wanted to do something with video production. I would borrow my Dad's camcorder and go around making home movies. So, once I got to High School and there was a video production program, it was just the right fit for me."
"The high school program taught me about the different types of cables, fundamentals of editing, framing a shot and other basics that I still use today. When I got to college, my experience centered more around sports. We would produce features on our various athletics teams for use on broadcast shows and for the in-house video displays at Doak Campbell Stadium. All of this experience was part of Seminole Productions, an elective course at Florida State. As part of that program, we also covered the video board productions for the Tallahassee Tiger Sharks, the local East Coast Hockey League team. At the time I had no idea that I would ultimately end up in Wisconsin covering hockey, so it ended up being very beneficial that I learned the game early in school."
When did you decide that this is the profession you want to go into? 
"Coming out of college in 2001, the economy was not the best to be looking for a job. I thought I would end up in news and I sent out tons of resumes. I spoke with my professor from Seminole Productions and asked if he knew who ran the video productions for some of the pro teams in Tampa. Ultimately, I got connected to Daktronics and worked for them in their Clearwater, FL office where I got to do both motion graphics and event production."
In your opinion, what is the most challenging part of an event producers job?
"There are a lot of different people you need to answer to, which isn't a bad thing, it's just a challenge. It could be the marketing department, someone on your crew, a student athlete, fans, sponsors or anyone in athletics really. It's important to communicate and plan ahead and to work with all parties to set expectations for an event."
What would you say has been your most memorable experience working as an event producer or in your current role?
"Hands down my favorite thing is hearing thousands of fans react to something on the display that we are doing. Whether that's showing a replay, a feature or a variety of other things. It's pretty cool knowing that all of those folks are looking at your work and appreciating it. Having our hard work payoff like that is pretty neat."
What advice would you have for those looking to enter this field?
"You have to get involved and start getting as much experience you can. If your school has a program, you should absolutely take advantage of the opportunity. Look for any opportunity that can get you experience and help build your network. A lot of production and especially freelance work is all about who you know. Even opportunities that don't directly involve event production can be beneficial. Those broader experiences could help you learn just as much.
And for someone who is already working in event production, don't be afraid to try new things. If you have an idea, go for it. Who knows, maybe you could start a new tradition."
For more information on Daktronics curriculum and what we can provide in your High School classroom, view our curriculum brochure. Interested in reading more personal stories about Daktronics event producers and student operators? Check out How Paige Leafstedt controls the show.
---