I didn't know I could do that! Part One: Scrolling Characters
Guess what?! Today is your lucky day! We're going to show you something that you probably didn't know you could do in Venus 1500 V4!  This will be the first part in a series about these relatively unknown features of the Venus 1500 V4 software. Did you know that you can Scroll Characters? Using characters from […]
Daktronics Commercial Software Training on 7/15/2015
Categories: Venus 1500 Training
Guess what?! Today is your lucky day! We're going to show you something that you probably didn't know you could do in Venus 1500 V4!  This will be the first part in a series about these relatively unknown features of the Venus 1500 V4 software.
Did you know that you can Scroll Characters?
Using characters from the Character Map is a fun and easy way to add pictures, shapes, and logos to your presentation, but why stop there? The character map is text after all, so it can be used in Scrolling Text.  Before you get started, go ahead and open the Character Map found in the Insert Tab and choose Graphic 15 so you can see all the different characters there are to choose from!


Now, click on Scrolling Text found in the Insert Tab.  Then, when you are entering in your text choose Graphic 15 as your font type. Now you can type the character you want into the text field. For example, if you were advertising a car wash, then you could put in the little car, and add another text box later saying Car Wash.  Finally go through the rest of your scrolling text options to choose the direction you want the car to drive, and how fast you want the car to drive!
If you aren't sure what key to press on your keyboard to get the character you desire please check out the pictures below which will show you exactly what to type once you've chosen Graphic 15 in the Scrolling Text Import window.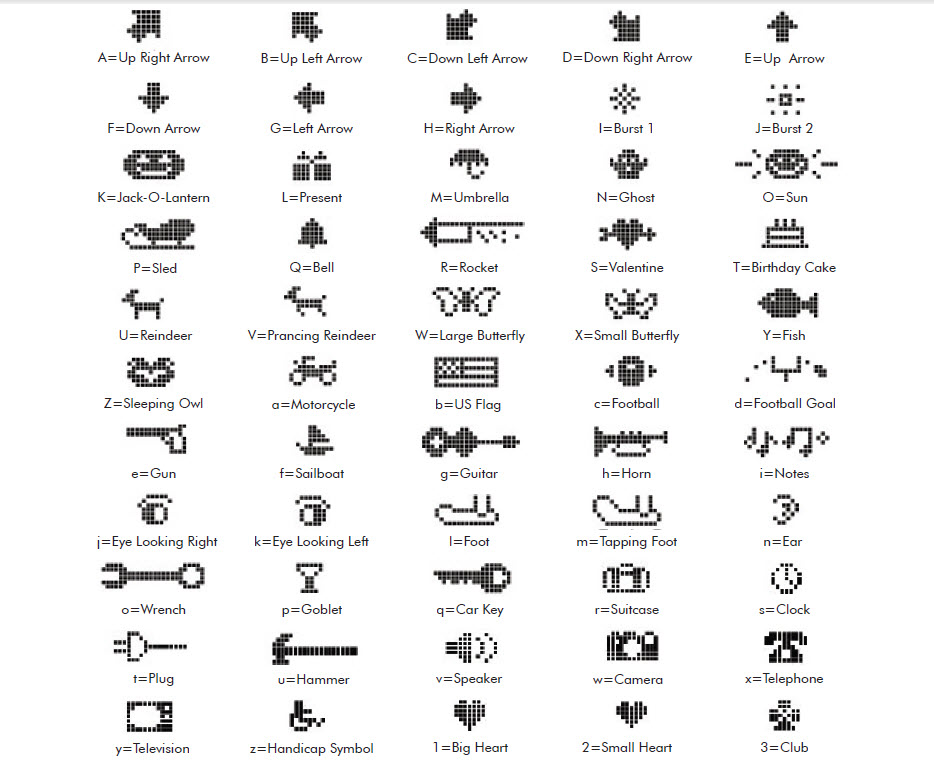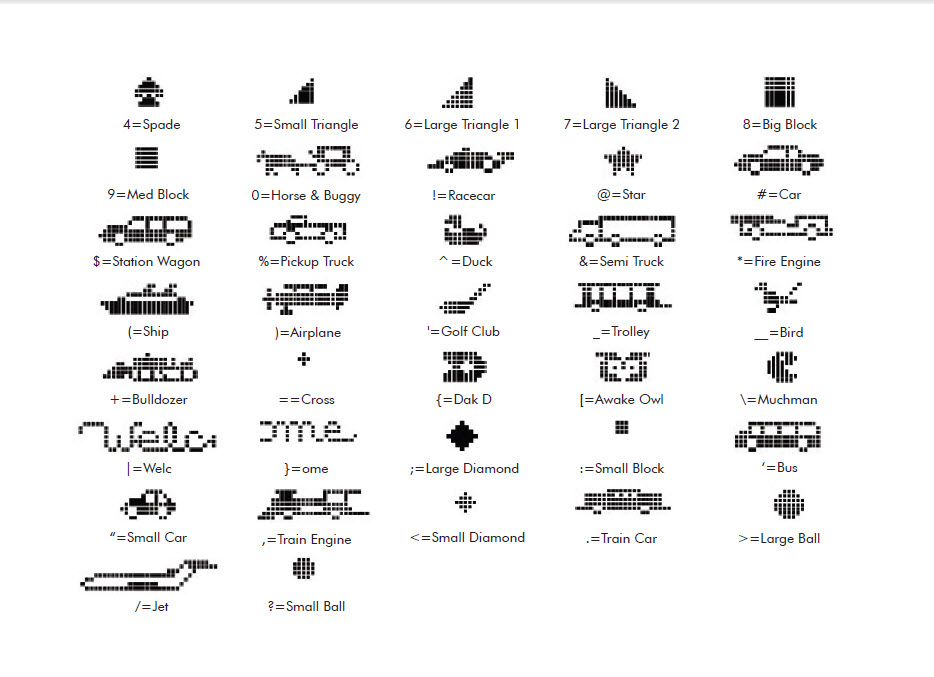 I bet you didn't know you could do that! It's a good thing you stopped by. Now you can show off what you learned to all your friends!  As always, thanks for reading and please let us know if there is anything you would like to see us write about.  And don't forget to check back next week for part 2 in this series!  Thanks again!
---