Home Sweet Home Tab: Online Vs. Offline Status Indicator
Online or Offline, that is the question. No, I won't be performing any Shakespeare for you unfortunately, but that is the question that we will be discussing today! I am often told that "Venus 1500 V4 is showing me that I'm online so I know my messages are all playing" or "I know we have […]
Daktronics Commercial Software Training on 6/28/2017
Categories: Venus 1500 Training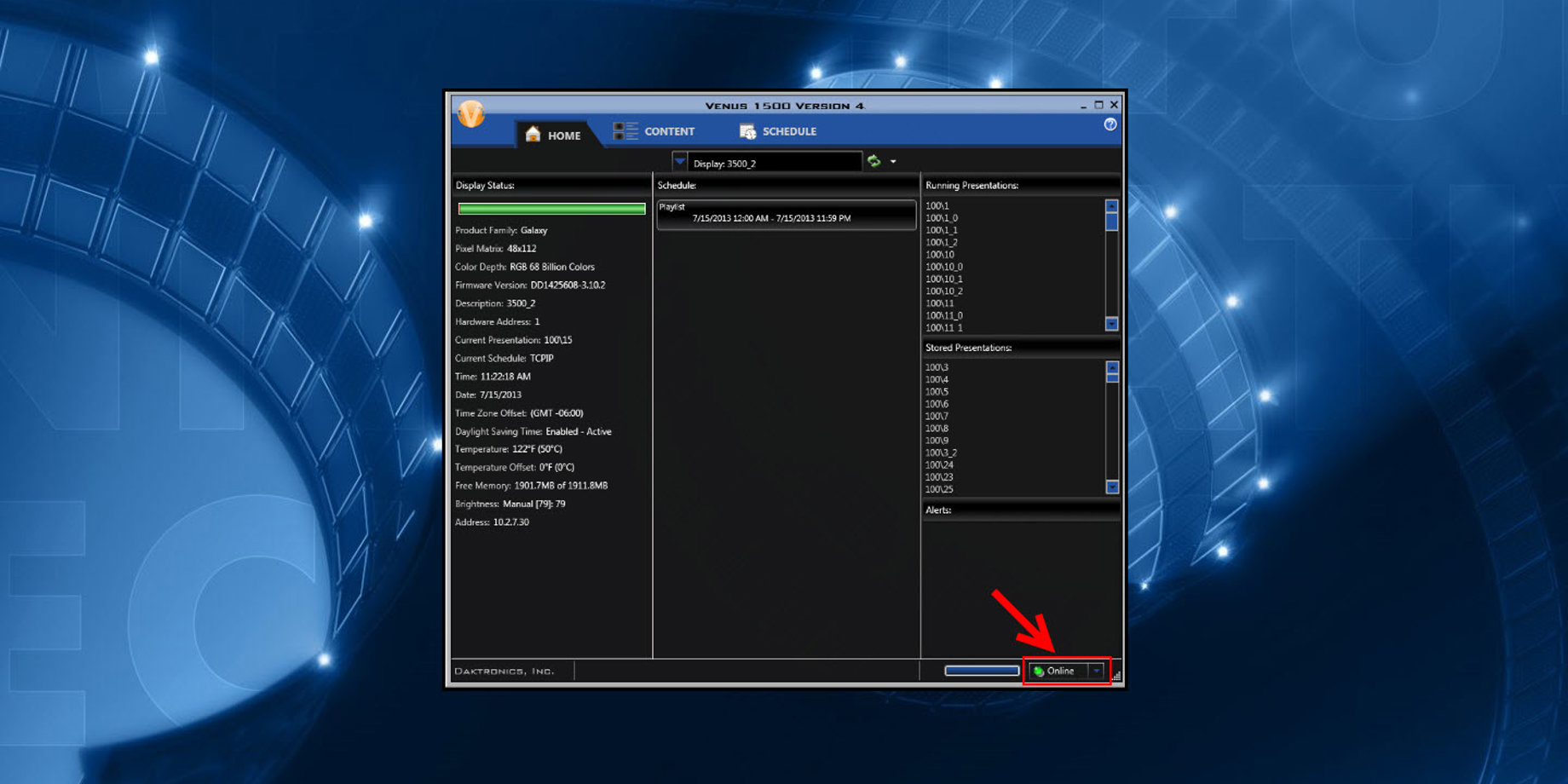 Online or Offline, that is the question. No, I won't be performing any Shakespeare for you unfortunately, but that is the question that we will be discussing today!
I am often told that "Venus 1500 V4 is showing me that I'm online so I know my messages are all playing" or "I know we have internet connectivity because it says online." These statements are exactly why I'm writing about the Online/Offline Status Indicator. . . To clarify just exactly what it is telling you versus what it is not telling you.
Online/Offline Status Indicator
Well then, what does it really mean? The Online/Offline Status indicator is a component of the Venus 1500 Hub and can be found in the bottom right corner of the software.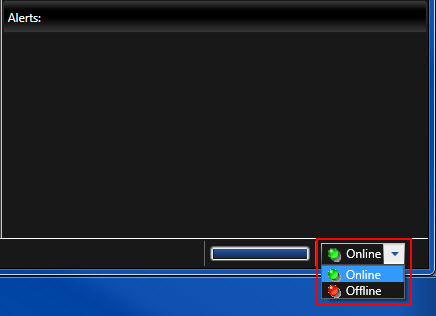 The indicator allows you to select online or offline mode. When online is selected the software automatically gets status updates for the selected display or group.
The default update interval is 30 seconds, but it can be changed in the Venus 1500 Options dialog under General.
Click the Application Menu (Orange V).
Click the Venus 1500 Options button.

Click General.
Under Update Interval, use the up/down arrows or type in the desired number of seconds.
Click Ok.

The main thing to remember is that the Status is only updated when Online is selected from the Online/Offline feature, regardless of what your update interval is set to.
What It Isn't.
The Online/Offline Status Indicator is not indicating either of the following to you:
That you are or are not connected to the internet.
That your messages are playing on your display as scheduled.
It obviously isn't indicating a lot of other things as well, like the price of tea in China, for example! We are sticking with things we hear on a regular basis over the phone or during trainings for our examples.
Trainer Tip:  Don't just look at your computer screen, check the display itself.  We recommend, if possible, to go out and view your display from different distances to see how your messages look and/or to confirm that all of your messages are playing, and playing in the correct order.
What It Is.
In summary, the Online/Offline Status Indicator, when set to online, will give you status updates indicating if your Venus 1500 V4 is communicating with your display or not.
You may be more familiar with these updates when you hear the phrase "Retrieving Status." That's right, whenever you click on the Progress Bar and it says "Retrieving Status" that means that Venus 1500 V4 is currently pinging your display to confirm it is still communicating!  This will not happen if you have it set to Offline.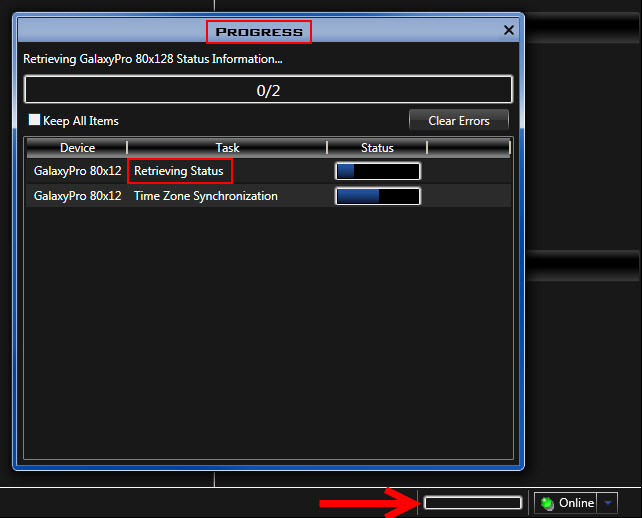 If Venus 1500 V4 finds that it cannot communicate successfully with your display while pinging it, you will see an error message or alert pop up under "Alerts." We will talk more about alerts and what to do if/when you see them in the next blog, part 2 of our series on the Home Tab.  See you then!
Be sure to click on that orange "Receive Email Updates" button on the right side of the page so you never miss one of our blogs! Thanks for reading!
---
Related Knowledge Base Article: Venus 1500 version 4, What does the Online / Offline status indicator mean?, DD2580345
---