Here's what's new in Show Control.
Read more to learn about the latest changes and enhancements to our Show Control System.
Daktronics Control Panel on 6/6/2018
Categories: Pro Sports and Colleges
A Show Control System includes Display Studio, Content Studio and is associated with multiple types of digital media players. The latest released version is Show Control v2.9.  Read more to learn about the latest improvement and fixes in Show Control.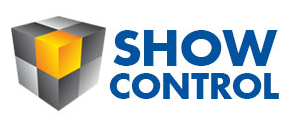 Improvements
Content Studio Improvements
There is a new way to change page time on existing layouts in Content Studio.  Learn more.
Resizing objects in your presentation by holding shift key in Content Studio.
Increased default hold time for a VMPF to 10 seconds.
Fixes
Fixed support for VCS layouts on DMP-8000 version 8.x
Fixed bug where Content Studio does not open some existing files and seems to hang-up and stop responding. Learn more.
Fixed bug where the monitor wall would not load and the window could not be moved when using a remote desktop.

Display Studio is no longer fixed to topmost mode.
Interested in an update?
Please note, fixes and improvements are often impacted by the type of system your Show Control interfaces with. Learn more by contacting our Professional Services Team.
---