Happy Holidays!
Those of us at Daktronics would like to wish you a very happy holidays!
Daktronics Control Panel on 12/16/2019
Categories: Pro Sports and Colleges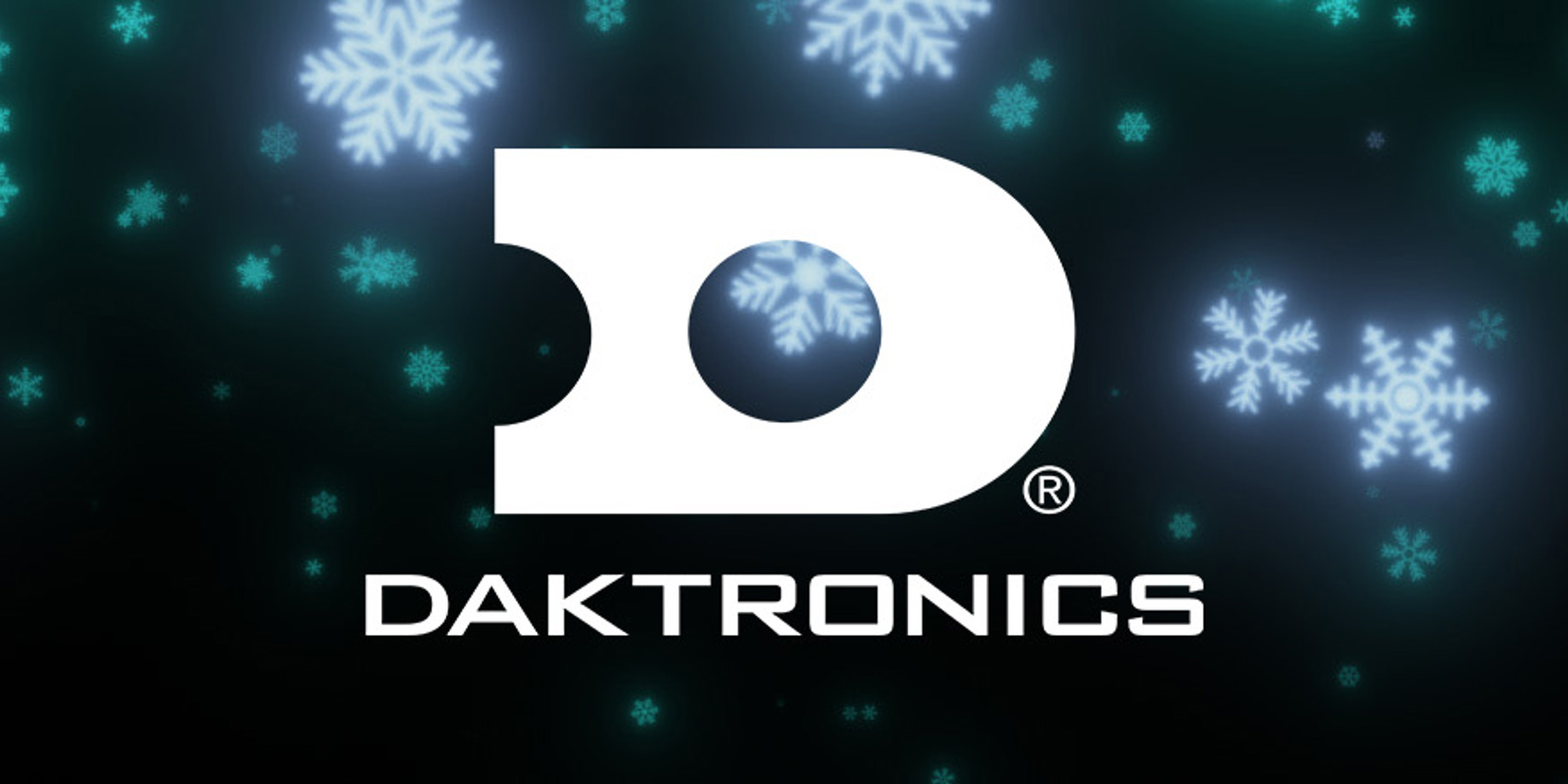 Please note that as we take time to spend with our friends and family during the holidays, we will have limited staffing from December 23, 2019 – January 1, 2020. Please take the holiday break into account when working with your Daktronics representative to plan your end-of-the-year projects.
Customer service will be open to assist you with urgent service requests on all days. If you require assistance during this time, create a new case in your  MySupport account or call us at 1-866-343-6018.
In addition, be sure to check out our self-service options below.
Knowledge Base
The Daktronics Knowledge Base is an online tool that provides technical support solutions, troubleshooting information and instructional guides with the goal of delivering the solutions you need, when you need them. With our Knowledge Base, information comes straight from our technical help desk to your hands.
Search our Knowledge Base today or view common questions other customers have, all on our mobile-friendly website.
Online Support Pages
By visiting daktronics.com/support, you can find product-specific support resources whenever you need them. With mobile-friendly navigation, you can reference quick guides, manuals, videos, maintenance checklists and more at your fingertips.
---