Download the New Daktronics Product Catalog
The 2014-2015 product catalog, Digital Display Solutions, is available for you to download from your sign company web page. Visit http://www.daktronics.com/signcompanies, scroll down to "Product Literature" > Download Digital Display Solutions Product Catalog Your Daktronics representative will get a hard copy into your hands soon. The catalog has several new features: New product: Cash/Credit LED […]
5/15/2014
Categories: Sign Company News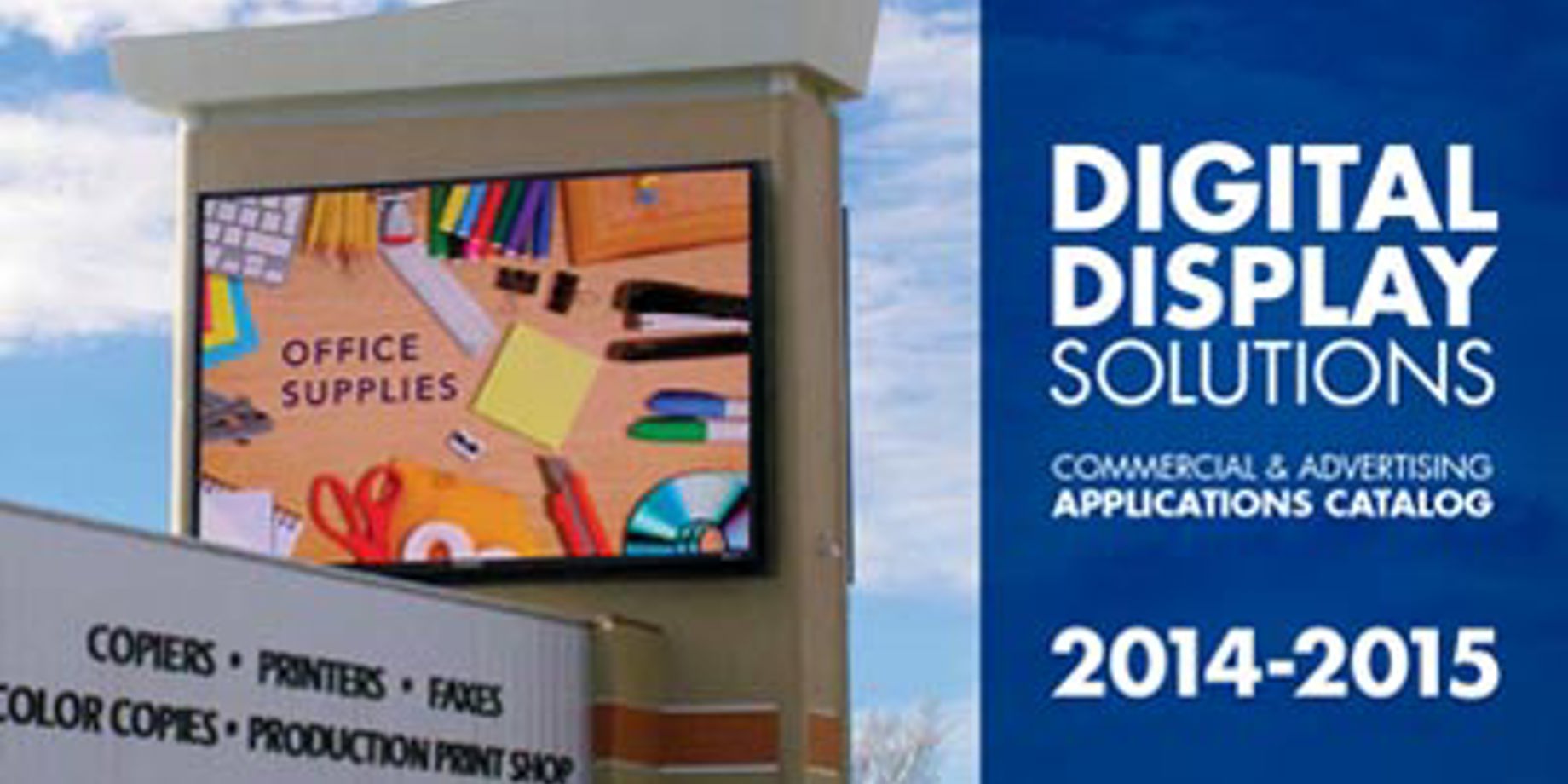 The 2014-2015 product catalog, Digital Display Solutions, is available for you to download from your sign company web page.
Visit www.daktronics.com/signcompanies, scroll down to "Product Literature" > Download Digital Display Solutions Product Catalog
Your Daktronics representative will get a hard copy into your hands soon.
The catalog has several new features:
New product: Cash/Credit LED displays
Larger digits available for FL-3000 and FL-4500
Financing options page
Sign legislation page
While on your site, notice the other options we have in place for you, from submitting a non-urgent service request to accesing testimonial videos.
---