Don't Leave Money on the Table: Service Agreements
Many sign companies provide onsite service for their customers LED displays as needed and charge for it.  
1/5/2018
Categories: Sign Company News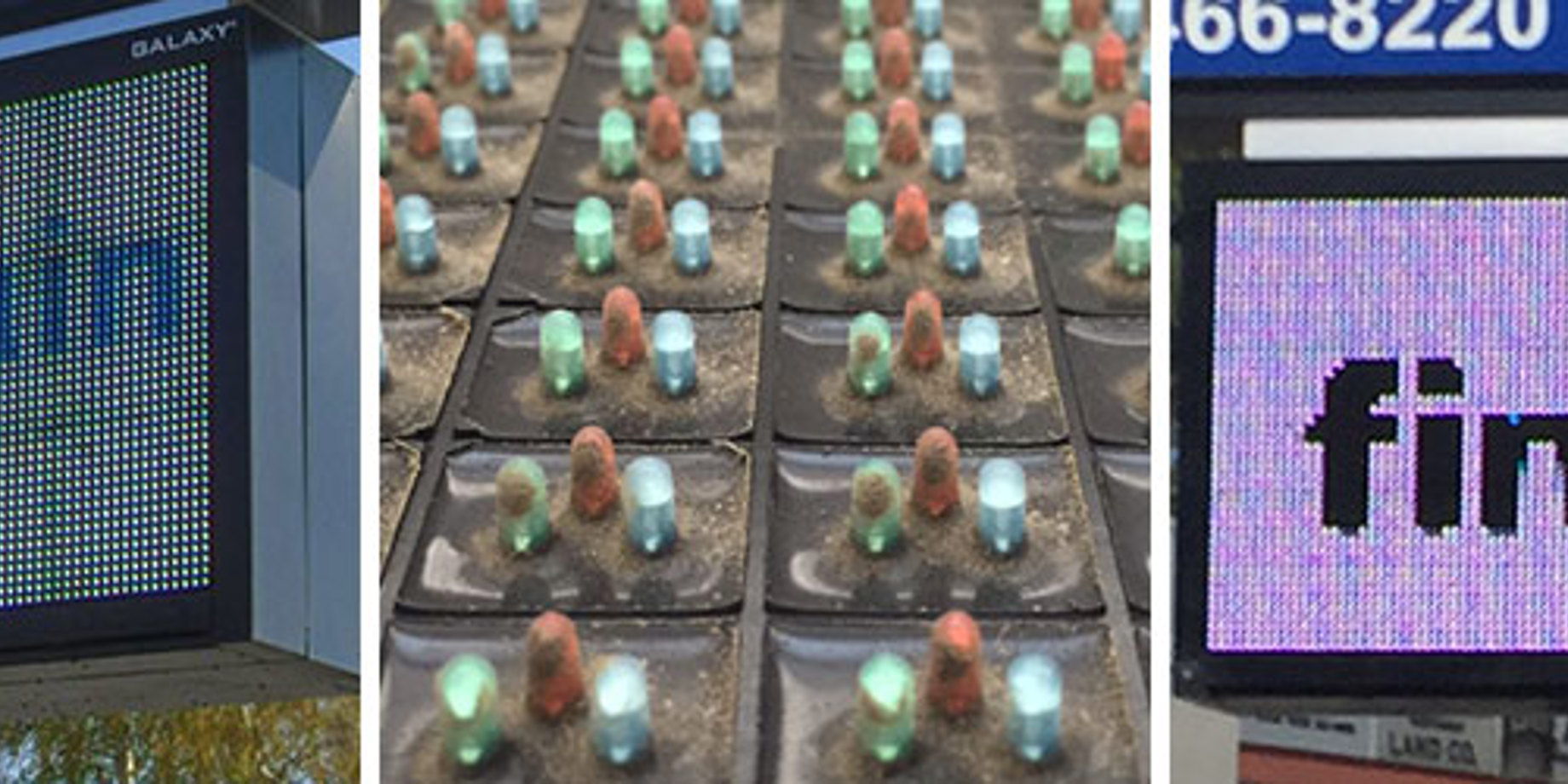 This week's guest blogger is Taylor Nilson, Daktronics Services Manager. Nilson oversees parts, service and technical support for more than 3,500 sign companies.
Many sign companies provide onsite service for their customers LED displays as needed and charge for it.
But I said "steady revenue stream". Repair service revenue can be anything but steady.
So I want you to think about selling service agreement contracts for onsite labor to your LED sign customers
Take a second to scan some of the big advantages of selling service agreements:
Increased revenue
Customer loyalty growth
Positive service experiences
Recognition as a turn-key company
Be your customer's obvious choice for their next purchase
I did the research, and I'm surprised how important customer loyalty is to a business's success. Did you know that it costs 5 times as much to attract new customers than to keep an existing one? Statistics say that the probability of selling to an existing customer is 60-70%. But selling to a new customer is much, much less: only 5-20%.
Why is this important to you? Because most customers that buy from sign companies don't just purchase one thing. The majority of sign companies offer a variety of branding and signage products. Sold them a LED display? Great- what about when they need vinyl lettering 6 months from now? What about an awning? Do they own or operate more than one location? Great- what signage needs will come up in the next year for that location?
That's why service agreements on LED displays are so important to your company. Without a service agreement, you don't know who they'll call for service. But with a service agreement, you build customer loyalty by resolving service issues. Your name and phone number stay on their desk and on their mind.
SERVICE EXCELLENCE BUILDS CUSTOMER SATISFACTION AND CONSISTENCY BUILDS CUSTOMER LOYALTY.
Build a high-value offering
The trick to offering service agreements that sell is to understand the needs of your customer and package and bundle accordingly. Service agreements that only include break-fix services are limited in value and tend to be viewed negatively because in the customer's mind, they only pay off when something goes wrong.
So how do we offset this? By bundling in other high-value services that customers didn't even realize they need.
Annual system checks can help keep ventilation system and control computers running smoothly.
What about a display washing? Here's a before and after that really shows how display washing can make a difference:
How does Daktronics help you with service?
Maybe you don't want to include customer service in your business's operation. If that's the case, we're equipped and ready to provide customer service to your customers. Just mark your preference on the quote form.
If you already have customer service in place, here's a great way to improve your customers' experience. Every month, we email you a list of your customers whose warranties are expiring.
Here is the perfect opportunity to touch base with them to talk about the benefits of buying a service agreement. Feel free to contact your service sales rep to discuss a possible course of action before calling your customer.
In future blog posts, I'll focus on what is the single most powerful purchasing moment. I'll also share tips about how to talk to customers about buying an agreement.
---