Daktronics Customer Service Closed July 3
As July 4 falls on Saturday this year, Daktronics will be observing the Independence Day holiday on July 3. Customer Service will reopen on Monday, July 6. NOTE: Call 888-325-7446 (DAKSIGN) to schedule parts or service before July 3. If you have an issue before Monday, July 6, it's likely you'll find the solution on […]
6/11/2015
Categories: Sign Company News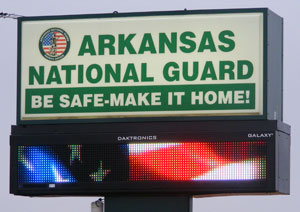 As July 4 falls on Saturday this year, Daktronics will be observing the Independence Day holiday on July 3. Customer Service will reopen on Monday, July 6.
NOTE: Call 888-325-7446 (DAKSIGN) to schedule parts or service before July 3.
If you have an issue before Monday, July 6, it's likely you'll find the solution on our Knowledge Base at www.daktronics.com/support
Happy Fourth of July!
---