A Behind the Screens Look at UGA
Video displays are a core part of the fan experience at many college sporting events. However, many don't realize all of the time and effort that goes on behind the scenes to ensure the perfecting timing and execution of each element. As an Event Producer at the University of Georgia (UGA), Anna Pence understands just […]
Daktronics Control Panel on 4/13/2018
Categories: Pro Sports and Colleges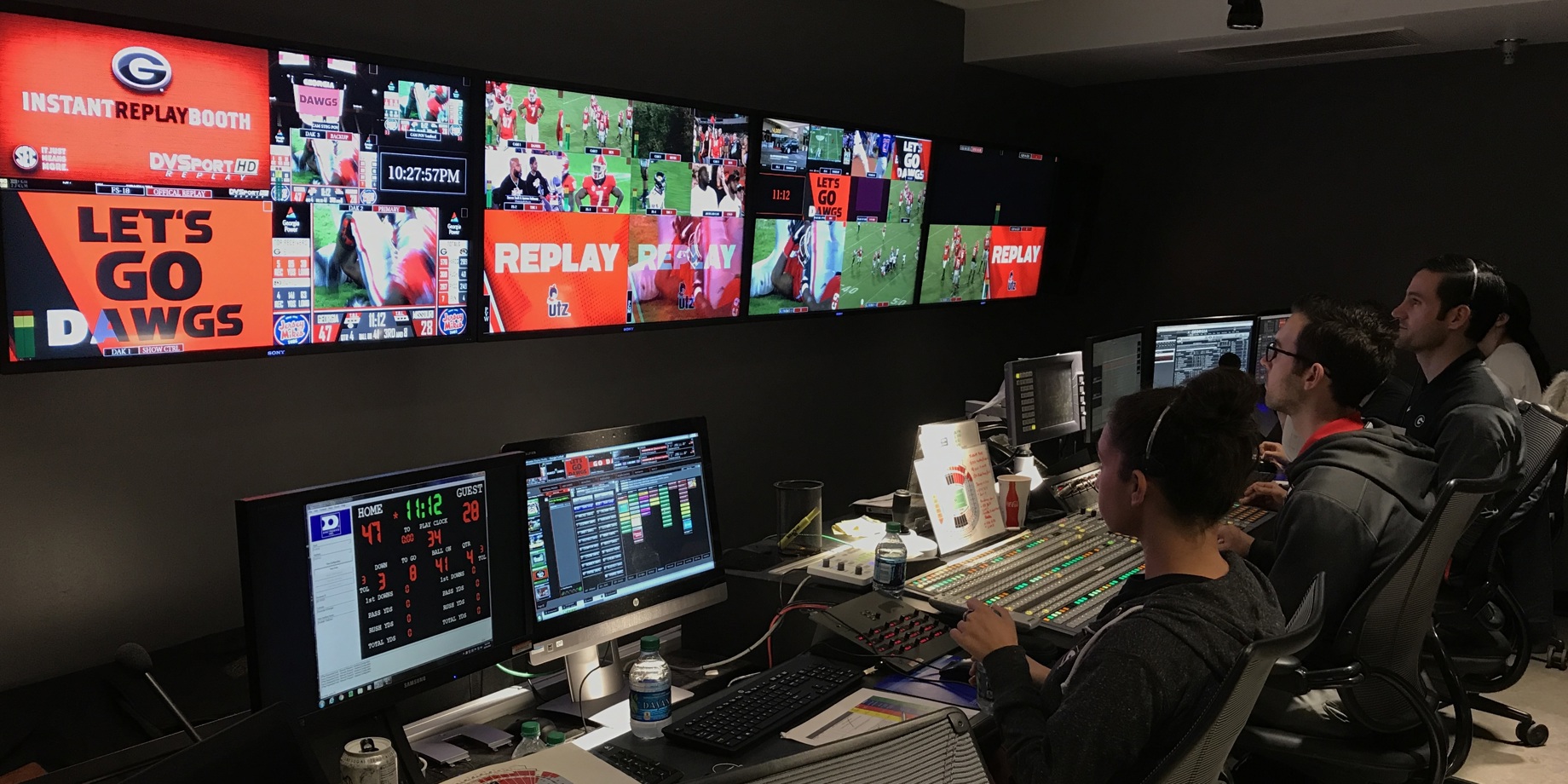 Video displays are a core part of the fan experience at many college sporting events. However, many don't realize all of the time and effort that goes on behind the scenes to ensure the perfecting timing and execution of each element.
As an Event Producer at the University of Georgia (UGA), Anna Pence understands just how critical all of that work behind the scenes can be during intense game moments. We caught up with Anna to learn more about her role and how she and the two other Daktronics producers at UGA execute a cohesive production across multiple sports.
How did you get started in your Daktronics Event Producer position?
I started as a freelancer for Mike Dewsnap, the former Daktronics Executive Event Producer at UGA. When he was hired at the Tampa Bay Buccaneers, he encouraged me to apply for the open position.
What sports and events are you responsible for at UGA?
I am responsible for all sports with a video board at UGA, which includes football, men's basketball, women's basketball, volleyball, gymnastics, soccer, softball and baseball.
What is a typical game day like for you?
It really depends on the sports season. All involve some prep in the days leading up to the game. I basically make sure we have all the content we need for the show, test all the machines used for the show and ensure the students and freelancers know how to use the machines they are operating. I also go over the script with all the students and freelancers step-by-step so they know what promotions, presentations, etc. we are doing for that game.
What's the biggest challenge you've faced? How were you able to overcome it?
My biggest challenge has been facilitating the transition to a newly hired team after the end of the previous producer's tenure. Mike had been at UGA for eleven years, and he left big shoes to fill. But I endeavored to ease the process by forging strong relationships with my UGA coworkers.
What's your most memorable moment as an Event Producer?
Every show has its memorable moments. Recently, my most memorable moment was finding out that one of our students got an internship with ESPN. I was proud to have helped him get there, and it was a great reminder of why I like working in this environment.
---