Learn Selling Tips & Gain Insight from Industry Professionals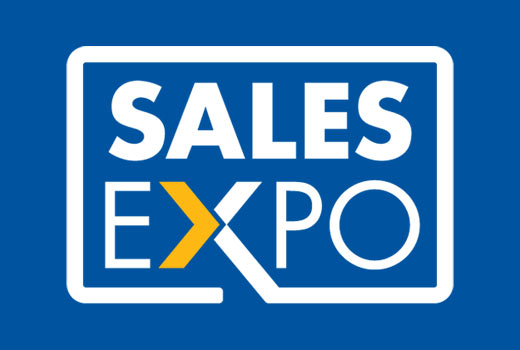 Sales Expo
September 15-17, 2021
Brookings, SD
Attend our tuition-free seminar to grow your digital sign sales.
For 38 years, the Daktronics Sales Expo event has empowered sign company owners and sales staff with selling strategies and technical product knowledge on outdoor and indoor digital signage. We will work together to solve challenges in the industry. Attendees are armed with the personal connections, tools, and knowledge to overcome those scenarios.
Keynote Speaker: Lynne Jensen-Nelson
"Influence & Engagement: The Keys to Success"
Thursday, September 16, 2021
Influencing others is considered one of the core skills needed in every position in every successful organization. Being an effective Influencer has been proven to accelerate sales results, enhance team member development, and ultimately create a better working environment for your entire organization. 
Business strategist Lynne Jensen-Nelson will lead us through how you can exert Influence to help grow your business and reach organizational goals faster. In this session, you will:
Hone your strategic leadership and motivational sales techniques
Apply proven management methods and essential communication skills
Create a company culture the attracts the best customers and top industry talent
You will leave with immediately applicable skills and strategies to help you and your company handle any business challenge to stand out in a competitive marketplace.
Speaker Bio
Lynne is a nationally recognized sales leader and sought after inspirational speaker. With 20+ years of experience developing sales teams and coaching business owners, Lynne knows what it takes to win at sales. She is a fierce competitor and pushes herself and others to do their best to maximize each and every selling opportunity. Lynne founded Conversion-omics for the sole purpose of educating and inspiring groups to reach peak performance and uses keynote speaking, workshops, and business strategy coaching to transfer key lessons learned from her years of experience to organizations across the country. Learn more about Lynne and her team at www.conversion-omics.com.
Take this opportunity to show off your favorite sign design and compete against other sign companies for the opportunity to win $250! Daktronics is offering two separate categories. Category one will feature displays 49 square feet and smaller; category two will feature signs 50 square feet and larger. Attendees can submit one design in each category.
Contest Rules
Design must have been installed after September 1, 2020.
Design must feature a Daktronics new model product.
One submission per category per person will be permitted.
All entry photos become property of Daktronics and will be used in marketing literature.
Deadline to submit entries is September 8, 2021.
---
Wednesday, September 15 at Daktronics

8:30 AM - 12:00 PM
Optional Sessions/Plant Tours
12:30 - 1:00 PM
Check-in
1:00 - 5:00 PM
Sessions/Product Showcase
6:00 PM
Networking Dinners
Thursday, September 16 at Daktronics

8:00 - 8:15 AM
Check-in
8:15 AM - 12:00 PM
Sessions
12:00 - 1:00 PM
Lunch
1:00 - 5:00 PM
Sessions
5:30 - 9:00 PM
Banquet and Sign Design Presentations At SDSU Alumni Center
Friday, September 17

8:30 AM - 1:00 PM
Pheasant Hunt/Golf Outing
---
Health & Safety Statement
Daktronics is committed to providing a safe and comfortable environment for all visitors. 
Daktronics Campus Guidelines
Fully vaccinated individuals are not required to:
Social distance
Wear face masks
Contact trace
Stay in an assigned zone
If you are not vaccinated or have a health concern, please follow the protocols above.
Planning Your Visit
Before You Arrive
Monitor your health and watch for symptoms
Stay home and seek care if experiencing symptoms
While You're Here
Practice proper hand hygiene - hand sanitizer will be provided
Cover coughs and sneezes
Avoid touching your face
Masks will be provided, but not required
*The safety of our employees, customers, community, and visitors remains Daktronics overriding priority.  Daktronics monitors the current state of the pandemic and will update company guidance as needed.
---
All Sales Expo sessions and meals are free.  Attendees are responsible for their own travel and hotel accommodations. 
Hotel Information
Daktronics has reserved a block of rooms at the Country Inn & Suites, Hampton Inn and Comfort Suites. Call and ask for the "Daktronics Sales Expo" rate when making your reservation.
Country Inn & Suites
Phone: 605-692-3500
Rate: $75
Hampton Inn
Phone: 605-697-5232
Rate: $99
Comfort Suites
Phone: 605-692-2882
Rate: $85
---
Sales Expo Registration
Register to join us at Sales Expo!