The Momentum of Progress
Digital roadway signage technology and utilization is advancing at a rapid pace. It's easier than ever to use the digital messaging to communicate with motorists.
Symbols resonate faster than words.
It is not uncommon for residents of a city, state, or country to speak more than one language. Dynamic message signs help communicate to multi-lingual nations through the functionality of showing symbols. According to a study from the University of Rhode Island, DMS graphics produce a 35 percent faster recognition time than text alone. Graphics give more impact to a message, and they reduce the number of frames needed to make the message effective.

---
Real Time Solutions

Connected to real time data sources, these displays can show travel times, congestion warnings, weather conditions, and other situational messages that help drivers make informed decisions on the way to their destinations.
Investing in Full-Color DMS
While monochrome DMS works efficiently, investing 9.5 percent more into a full-color dynamic message sign gives you a variety of benefits, including the safety of commuters by taking advantage of the graphics feature. A breakdown of a typical installation budget shows that, when agencies choose a traditional 66mm amber DMS, the sign will make up 33 percent of the total site cost. An equal-sized 20mm full-color DMS will take up just 6 percent more of the total site cost.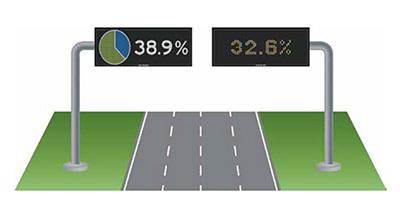 Vanguard DMS Products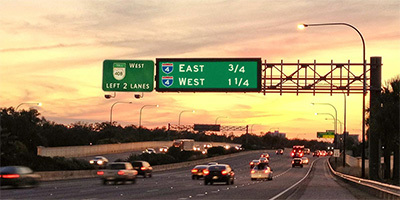 Convenient access for maintenance personnel
Tough aluminum mask for superior contrast and minimal glare
Full monitoring capability with complete diagnostics for systems and pixels
Meets industry standards and codes such as NTCIP 1203 v02, NEMA TS-4, AASHTO, ANSI/AWS, D1.2-97 Structural Welding Code, UL, UL Green Leaf, FCC and NEC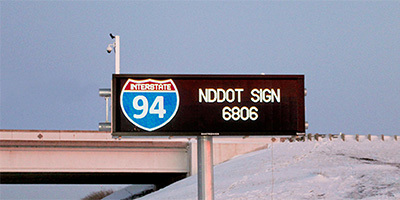 Maximizes legibility with an aluminum and polycarbonate masked face
Provides a safe working environment with lock-open side-swinging doors
Suits any site with a controller mounted in the DMS or in a road-side cabinet