Here's What's New in Show Control Version 2.14.1.6
Read more to learn about the latest changes and enhancements to our Show Control System.
Daktronics Control Panel on 3/1/2019
Categories: Pro Sports and Colleges
A Show Control system includes Display Studio, Content Studio and is associated with multiple types of digital media players. The latest released version of Show Control is version 2.14.1.6. The new features listed below work with DMP-8000 version 8.11 or greater.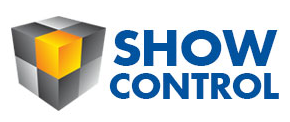 Show Control Enhancements in version 2.14.
Click through license agreement.

After the update, users will now see a blue banner with links to the Daktronics License and Data Privacy agreements. Users can select the links to view the agreements and accept to make the banner go away. (learn more)

Flash Effect from UI

This can be used by teams wanting to see changing content flash on their stat panels, but they do not want to see a flash when substituting players. (learn more)

Stop command and resume playlist commands. (learn more)
Enable/ Disable audio icons- (learn more)
Content Studio Improvements
Align element options are now available on the tool bar. (learn more)
Element locking can now be done via the toolbar in addition to the timeline. (learn more)

Interested in an update?

Please note, fixes and improvements are often impacted by the type of system your Show Control interfaces with. Learn more by contacting our Professional Services Team.
---