Take Your House of Worship to the Next Level
Spread your message to new demographics and welcome new members with a digital sign.
2/26/2020
Categories: Business & Community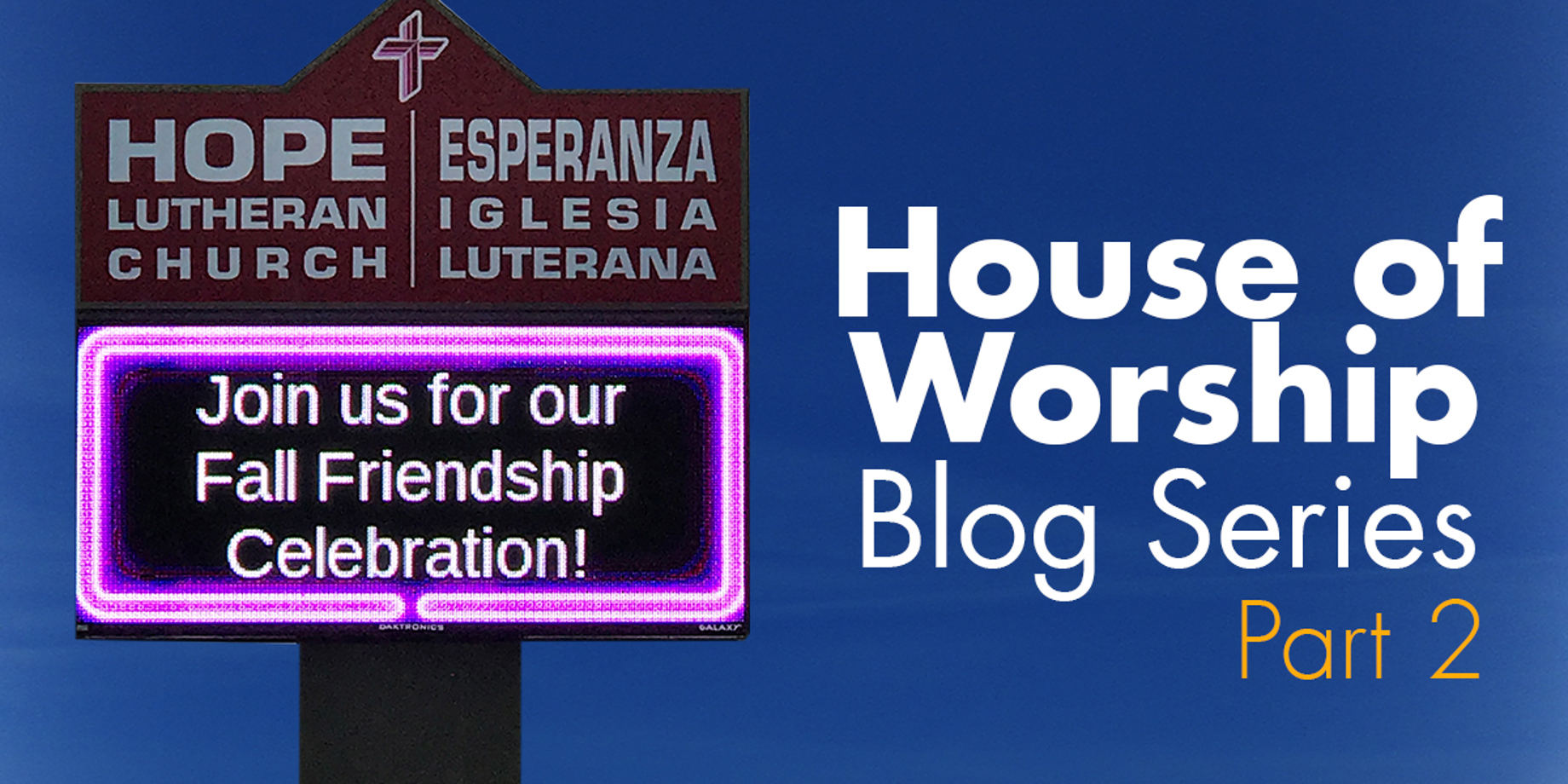 In the age of technology, houses of worship need to adapt to continue growing their following. A great way to get in touch with a new group of people is installing a digital sign outside your church.
This is the perfect opportunity for spreading your message to new demographics and welcoming new members. A sign's message reaches people who never would have gone to a service or event without seeing your display.
"Many visitors have started to attend our services and we have definitely increased both our after-school and daycare programs," said Jim McCormick, member of the Parkside Church Leadership Team.
Why you need a digital sign
Maybe you already have a changeable copy board outside your place of worship that gets the job done – but a simple letter sign only provides the bare minimum when connecting with your community.
These signs only display one message at a time, limiting the information you can provide.
Not to mention changing the message can be a pain, swapping it out letter-by-letter. When the weather is bad or your schedule is busier than normal, updating your board can get put on the back burner, which leaves your community reading the same message for weeks – sometimes months. When you don't change your message, people stop looking.
With digital signs, the days of stressful message changes are over. Imagine controlling your display with an app on your mobile device from the comfort of your home or office. Digital signage makes this a reality.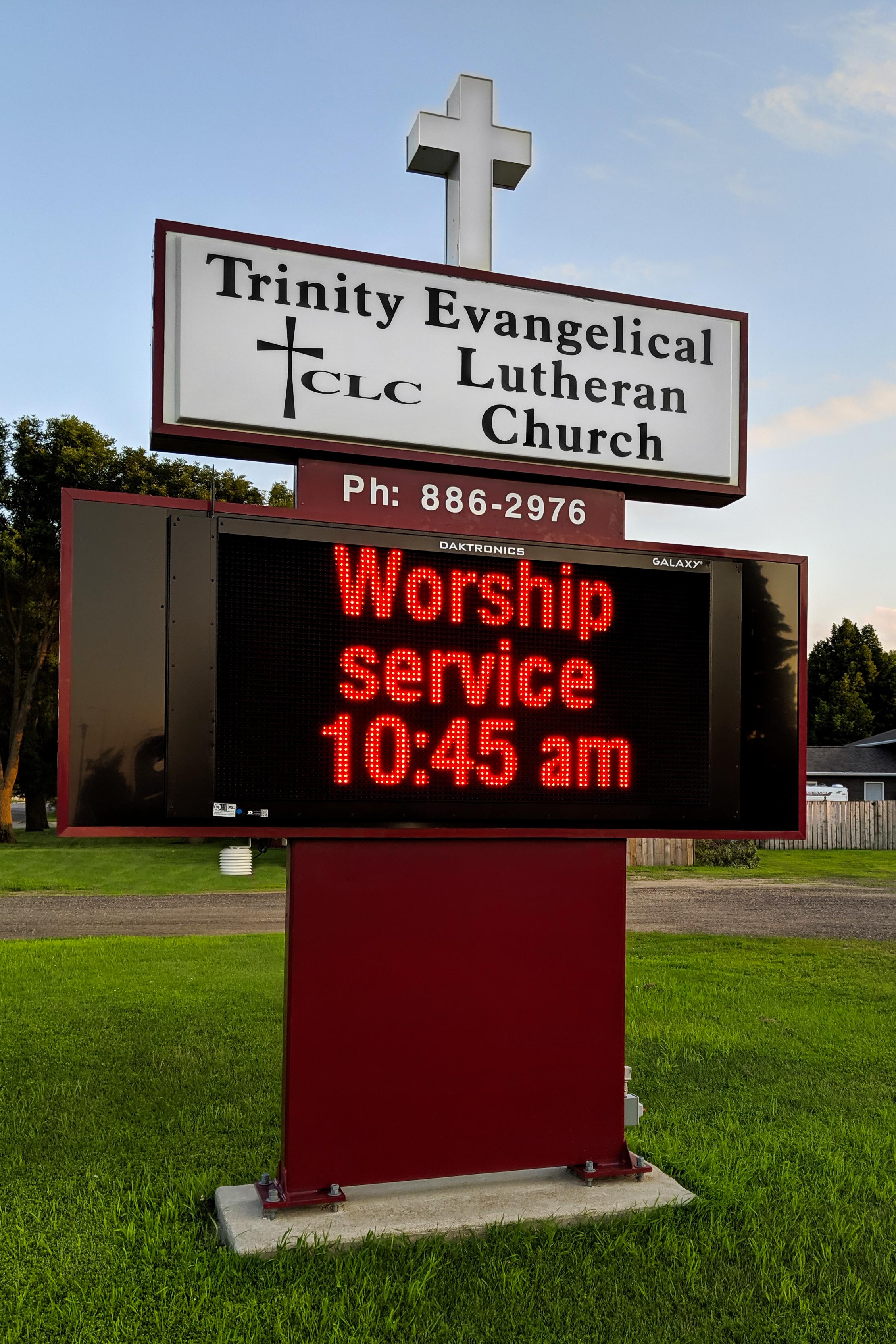 How digital signs are effective
Digital signs are an influential tool for bringing new people through your door.
"Our visitor traffic has greatly increased, and the membership at our school is also up," said Pastor Brenton Franks of Evangel Christian Center in Albuquerque, New Mexico. "This sign became the number one source of bringing in new members to our congregation."
Displaying service times and scheduled events on your board not only keeps your regular members in the loop, but newcomers may feel inclined to attend as well.
By sharing powerful and inspirational quotes or verses, an LED sign gives you the opportunity to tell people what your worship is about and encourage them to celebrate with you.
Whether you want to keep it serious with verses or display funny or witty phrases, your church can develop a deeper connection with your community by leaving a lasting impression.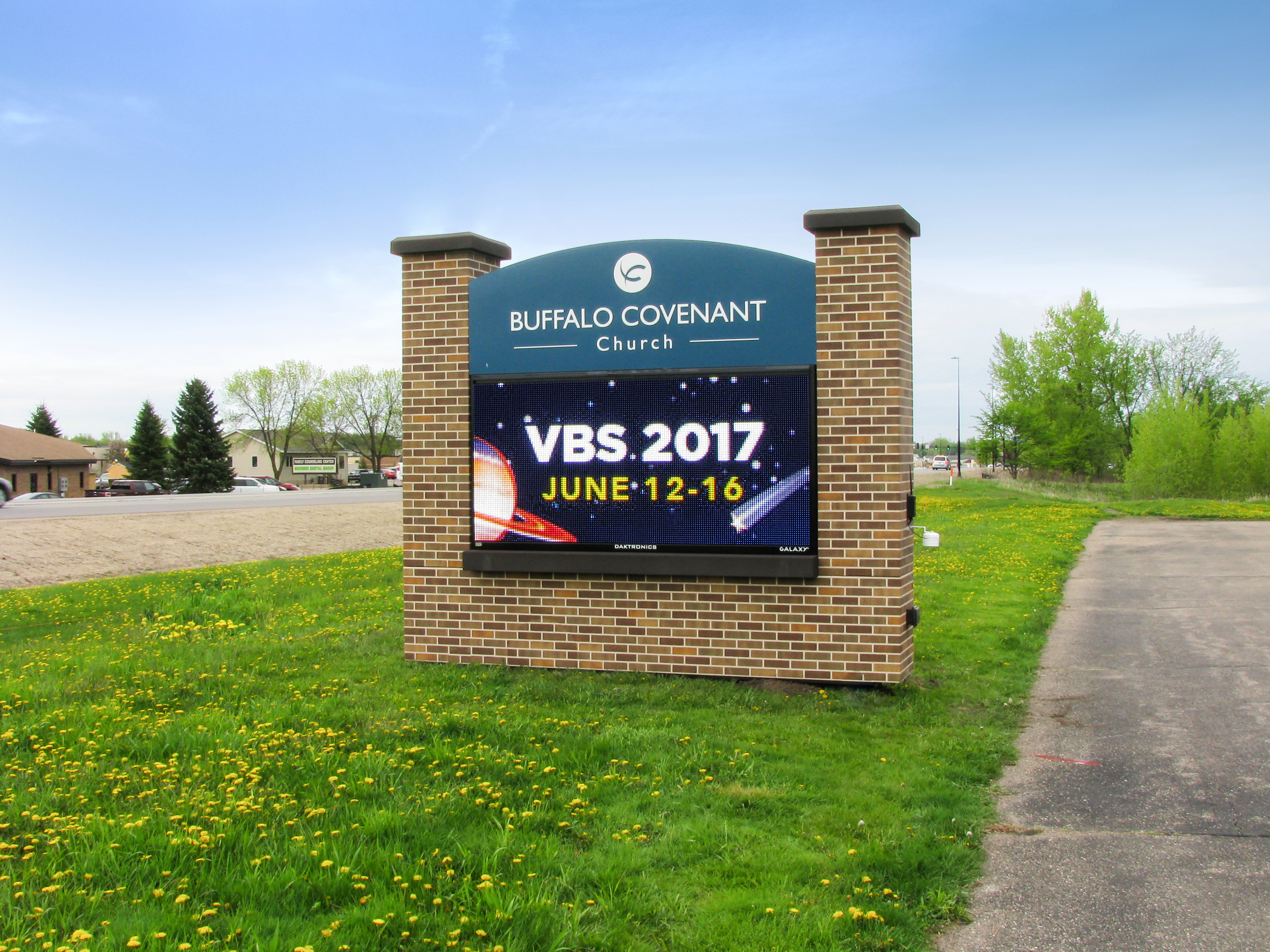 What kind of digital sign is right for me?
Text-only digital sign
A text-only LED sign displays text to communicate your message or information with the public.
Whether its service or event times, schedule changes, or a simple verse to leave an impression, a text-only digital sign builds your church's reputation in your community.
See how churches are using this type of sign on our project gallery.
Graphic and animation capable LED signs
LED signs capable of displaying vibrant graphics and animations catch the eyes of your community members.
These displays allow you greater flexibility and more options to create your messages, but they are still simple to operate. These LED signs spark an interest inside all who see it, urging them to learn more about your church and services.
See an installation of this type of display at Hope Lutheran Church in South Sioux City, NE.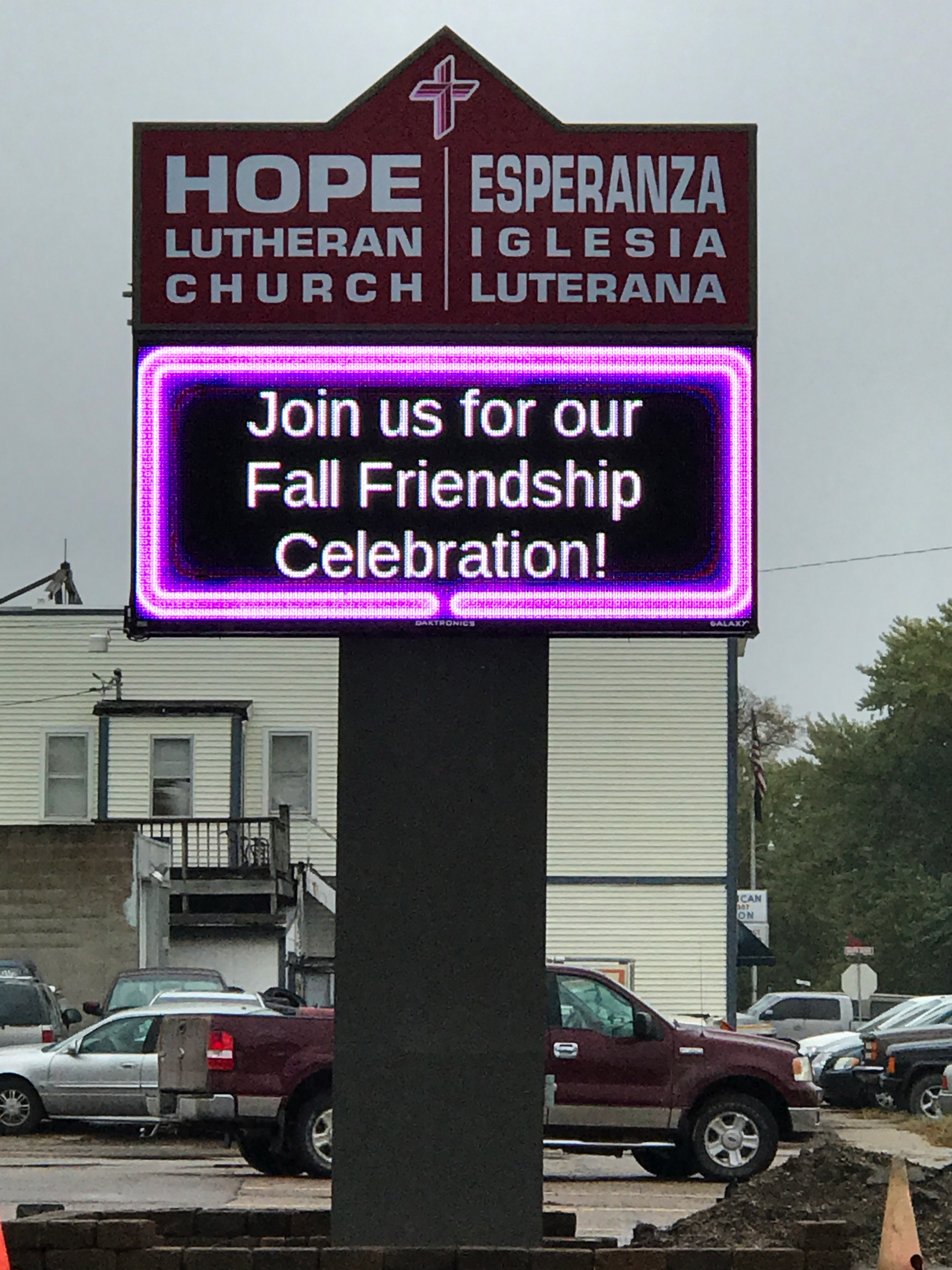 Video walls installed inside your church intensify your worship by engaging the whole congregation.
A video wall captures the attention of your congregation in a way a projector can't. They display crisp, vibrant images, leaving lasting impressions and compelling people to return week after week.
Displaying song lyrics on the screen boosts participation and makes newcomers feel more comfortable. Throughout the service, you can deliver a more impactful message to your congregation by highlighting important verses and phrases on your sign.
See how a video wall elevates worship at Faith Lutheran Church.
Try a free demo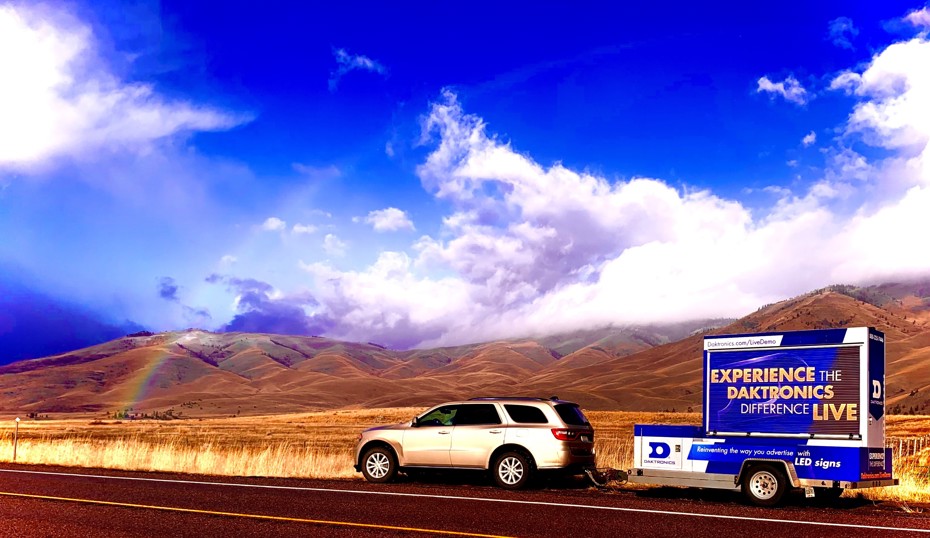 Interested in seeing if an LED display is the right option for you?
Schedule an on-site demo to see what one of our LED signs looks like outside your place of worship by visiting https://www.daktronics.com/livedemo.
---