How to Create a Time and Temp Message in Venus Control Suite
Watch this video to learn how to put the time and temperature (if you have a temp sensor) on your Daktronics display!
Daktronics Commercial Software Training on 9/13/2019
Categories: Venus Control Suite Training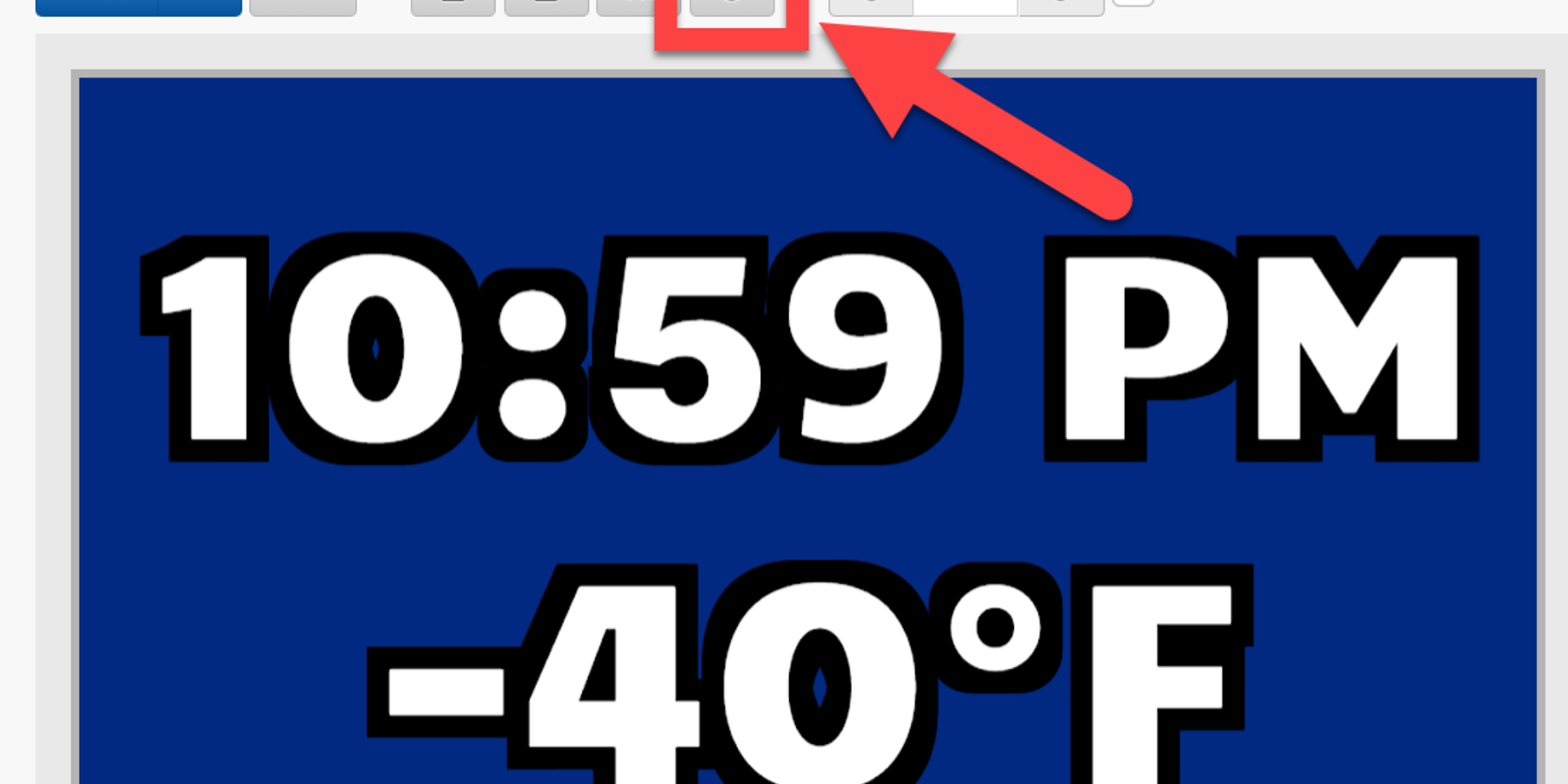 ***Note: Not all displays have a temperature sensor. Wondering if your display does? Click here to learn more.
Instructions
Log in to Venus Control Suite @ https://venus.daktronics.com
Navigate to the Media Library and select New Web Presentation from the drop down arrow
Give the presentation a name, select your display size, and click Continue
Click the Clock icon. Choose Date, Time, or Temperature and select your desired format.
Click Set

REMEMBER! – The values you see (10:59pm, -40°F, 09/24/2008) are just filler text, to give you an idea of how they will look. They will update to the current time, correct temperature, or current date when the message is sent to your display.

NOTE: The element you created can be formatted just like a text box. You can move it, resize it, change your font style or color, or apply an outline or shadow around the text.
Once you are finished creating your presentation, click Save and navigate to Playlists to send it to your display.
Great Job!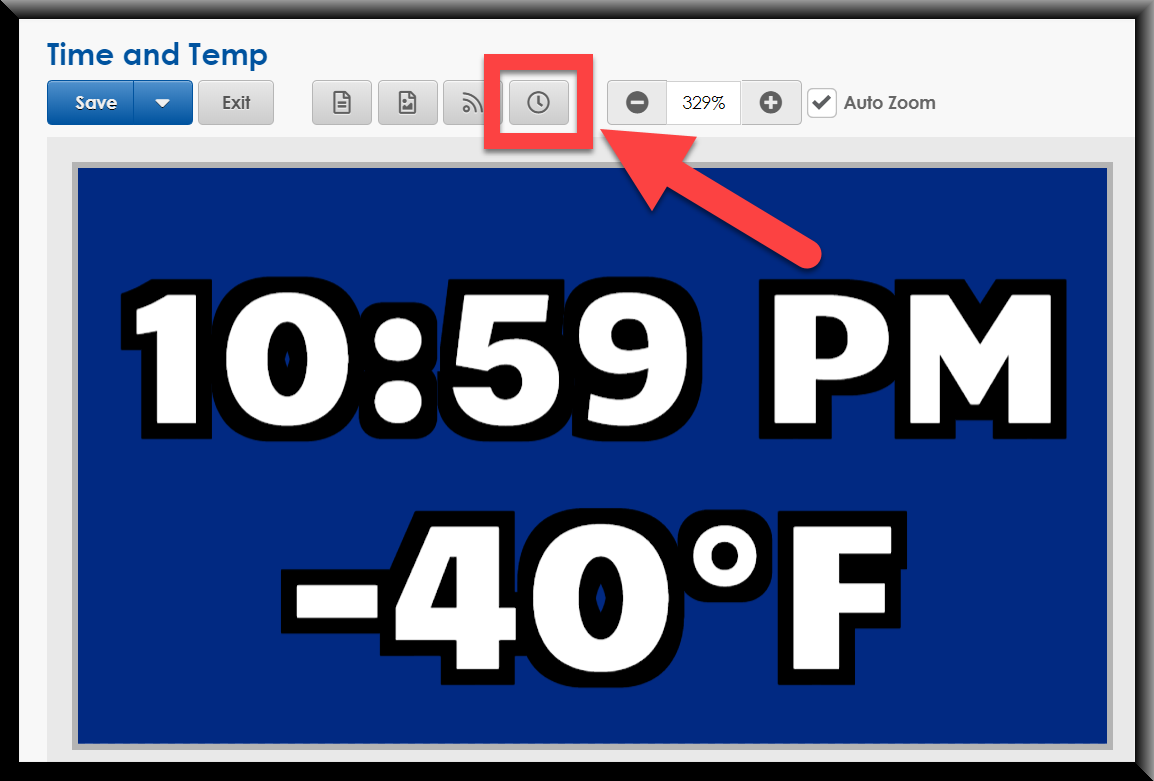 Click Here for our Knowledge Base Article on this subject.
---