Exploring New Opportunities – Digital Inventory Around the Concourses
Digital signage offers unlimited opportunities for venues to connect with their audiences around the concourses.
Steve Schreiber on 3/15/2019
Categories: Pro Sports and Colleges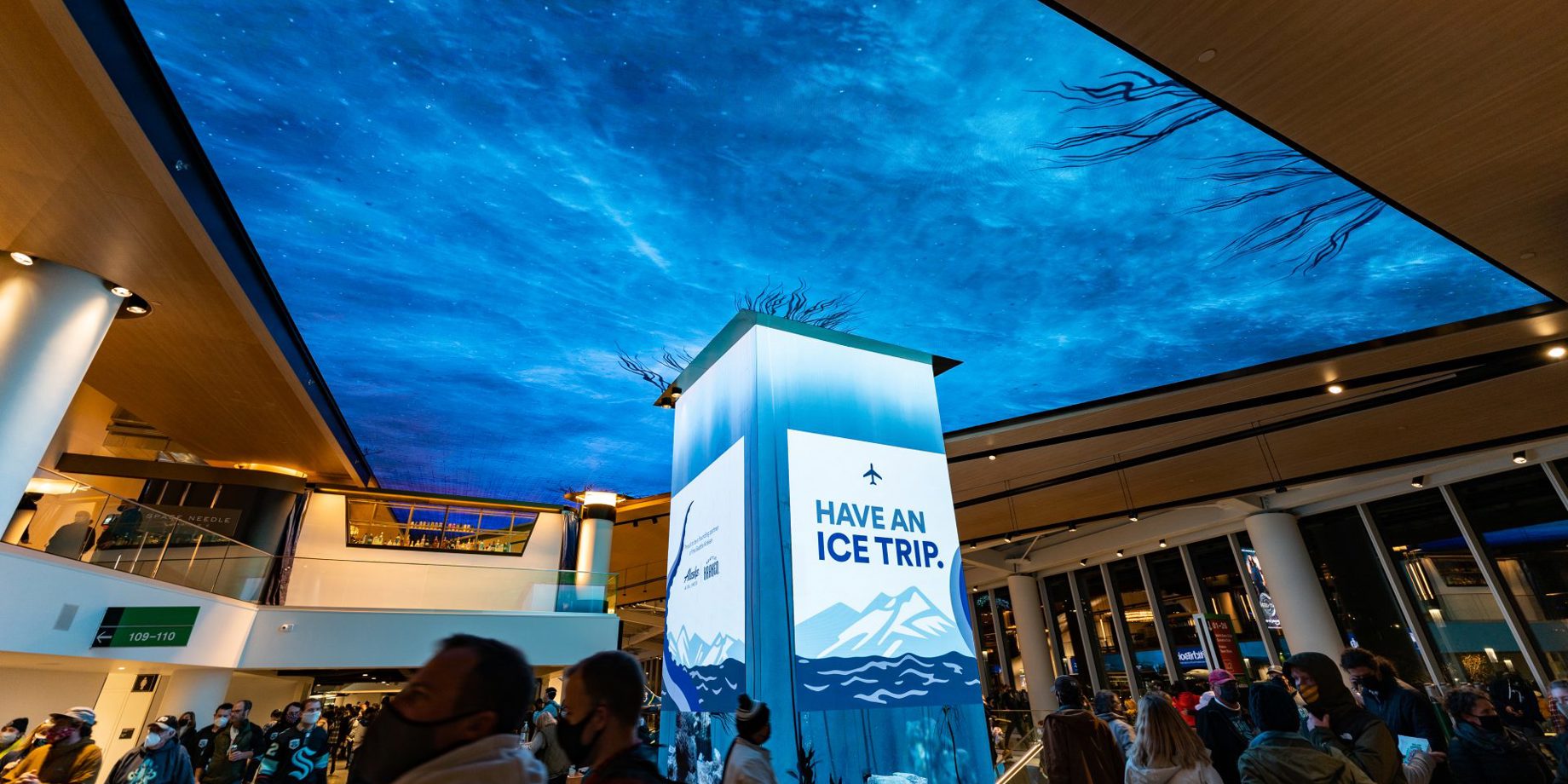 Digital signage offers unlimited opportunities for venues to connect with their audiences. While most LED displays have historically been concentrated in-bowl for the fan experience, the effort to connect with fans throughout the venue has led to opportunities for digital signage in concourse areas as well. Fans today enjoy the social aspect of sporting events, so they also enjoy gathering in social areas out-of-bowl. In doing so, they still want and need to be informed and entertained no matter where they are located inside the venue.
With the highest amount of concentrated foot traffic in most venues, concourses grant a great opportunity to tell visitors the story of your venue and make a lasting first impression. Concourse areas are the first place where fans can get a peek of the atmosphere of the venue, get amped up finding their seats before the game, converse while at the concessions or merchandise areas, and where they celebrate the win with their fellow fans after the game. There are many opportunities to incorporate LED displays around the venue and turn blank spaces into real estate for digital inventory.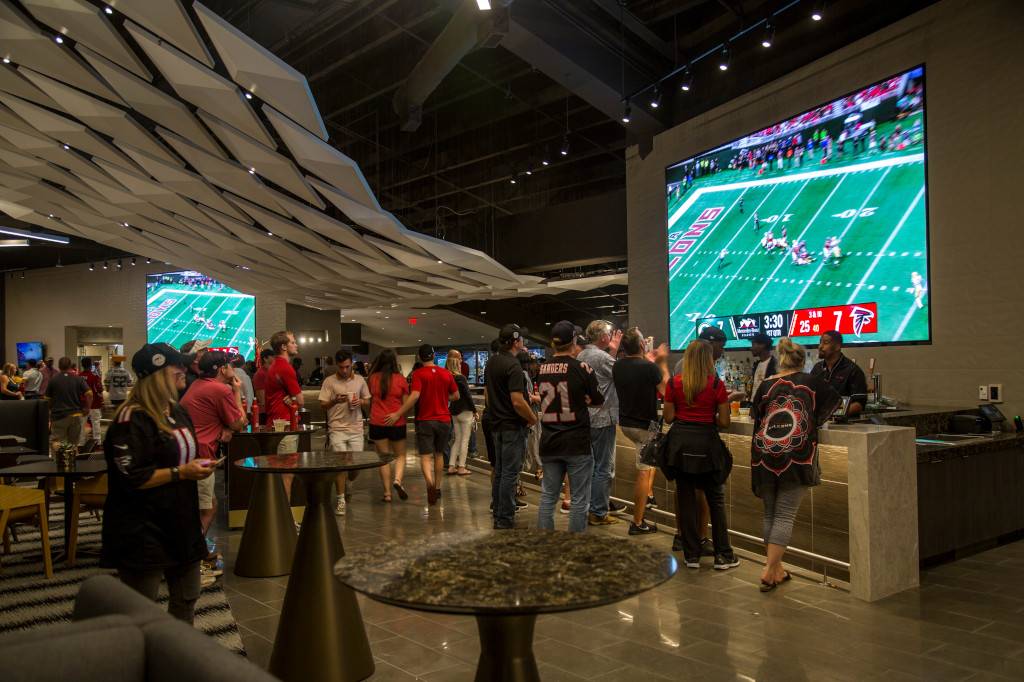 Club/Suite
Club and suite displays create a unique and exciting environment for visitors to watch the game in high resolution. Fans can celebrate with the crowd in the stands when game prompts are synchronized to show throughout the venue while also keeping people in touch with other games happening around the league.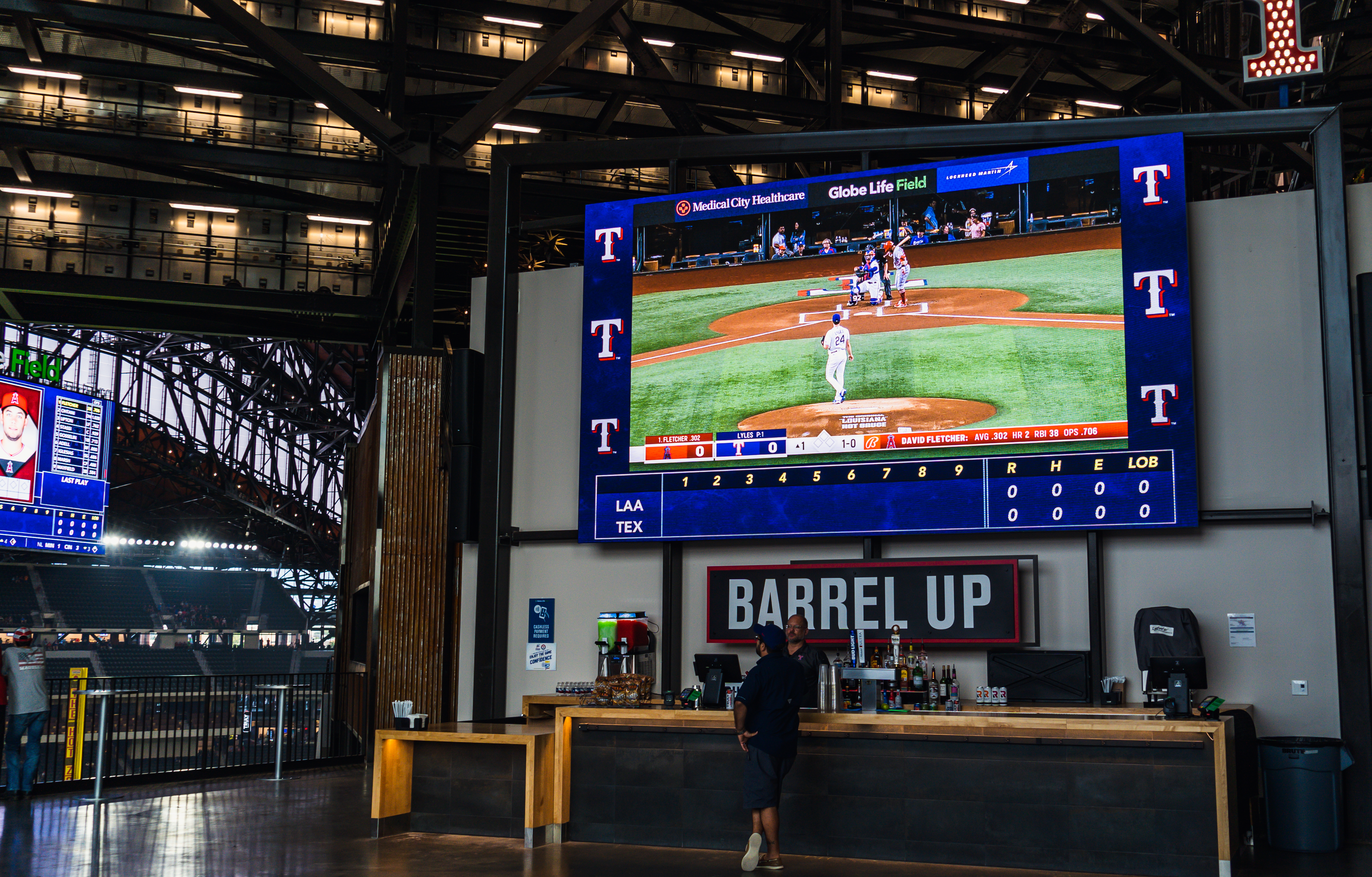 Concessions
Concession stands can use dynamic HD content with real-time advertising data to draw attention to special offers and ultimately increase sales – not to mention keeping fans up-to-date with the main event while away from their seats.
Bar/Beer Garden
Here is where the sports bar experience meets modern technology. Bar displays create a cool environment for fans to watch the game in high resolution and celebrate with the crowd in the stands when synced game prompts show throughout the stadium. Beer Garden locations are growing in popularity around the venue to keep an eye on your game or out of town events.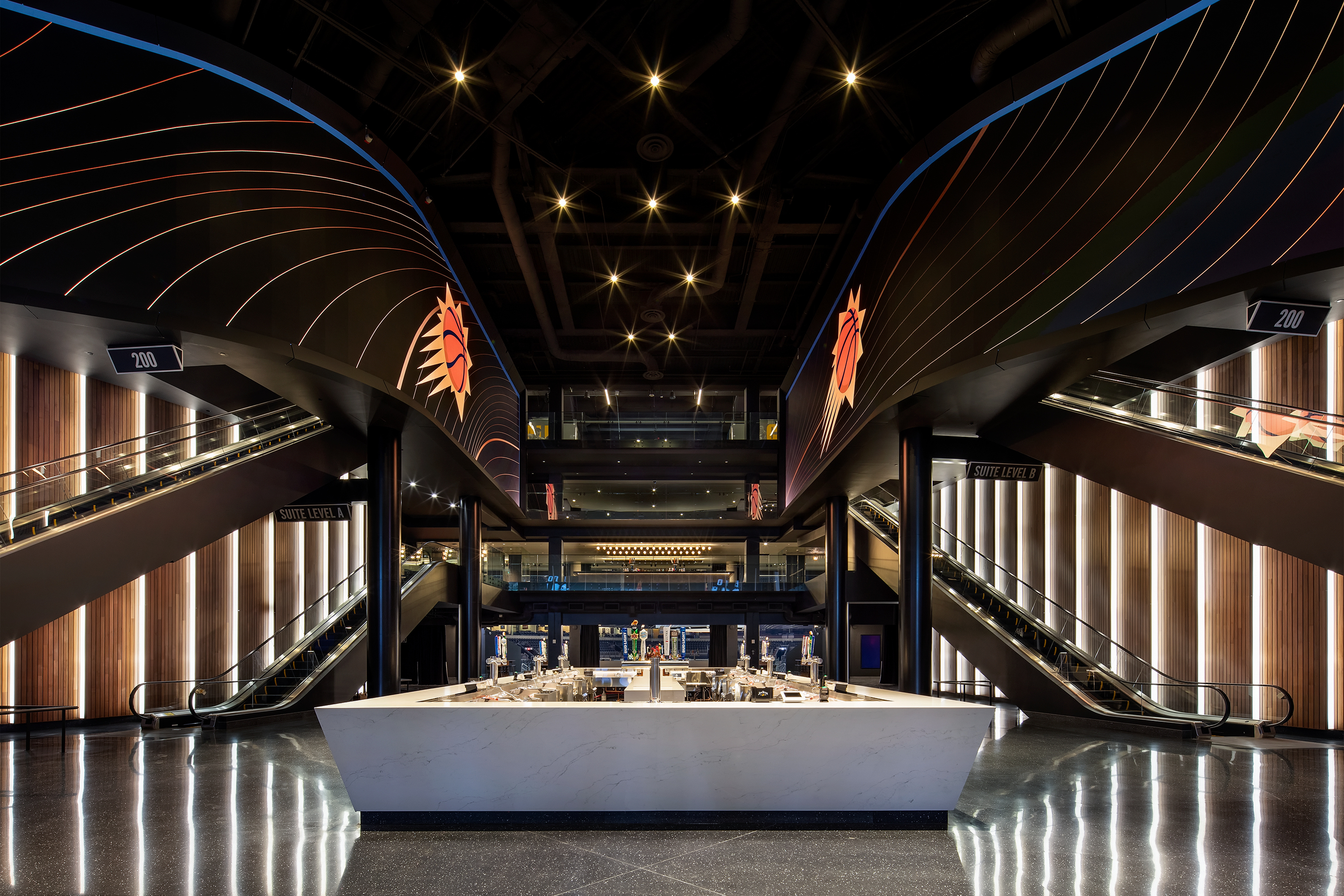 Lobby/Entrance
Large welcome displays create a great opportunity to immerse your fans in team pride immediately as they walk in the door. Inspiring team imagery shown in vivid color energizes fans for the game and makes them feel proud to support the home team. These displays also offer creative opportunities for social media interaction with fans.
Team/Retail Store
Team store digital signage modernizes the shopping experience by showing dynamic content such as live video, promotions and team branding.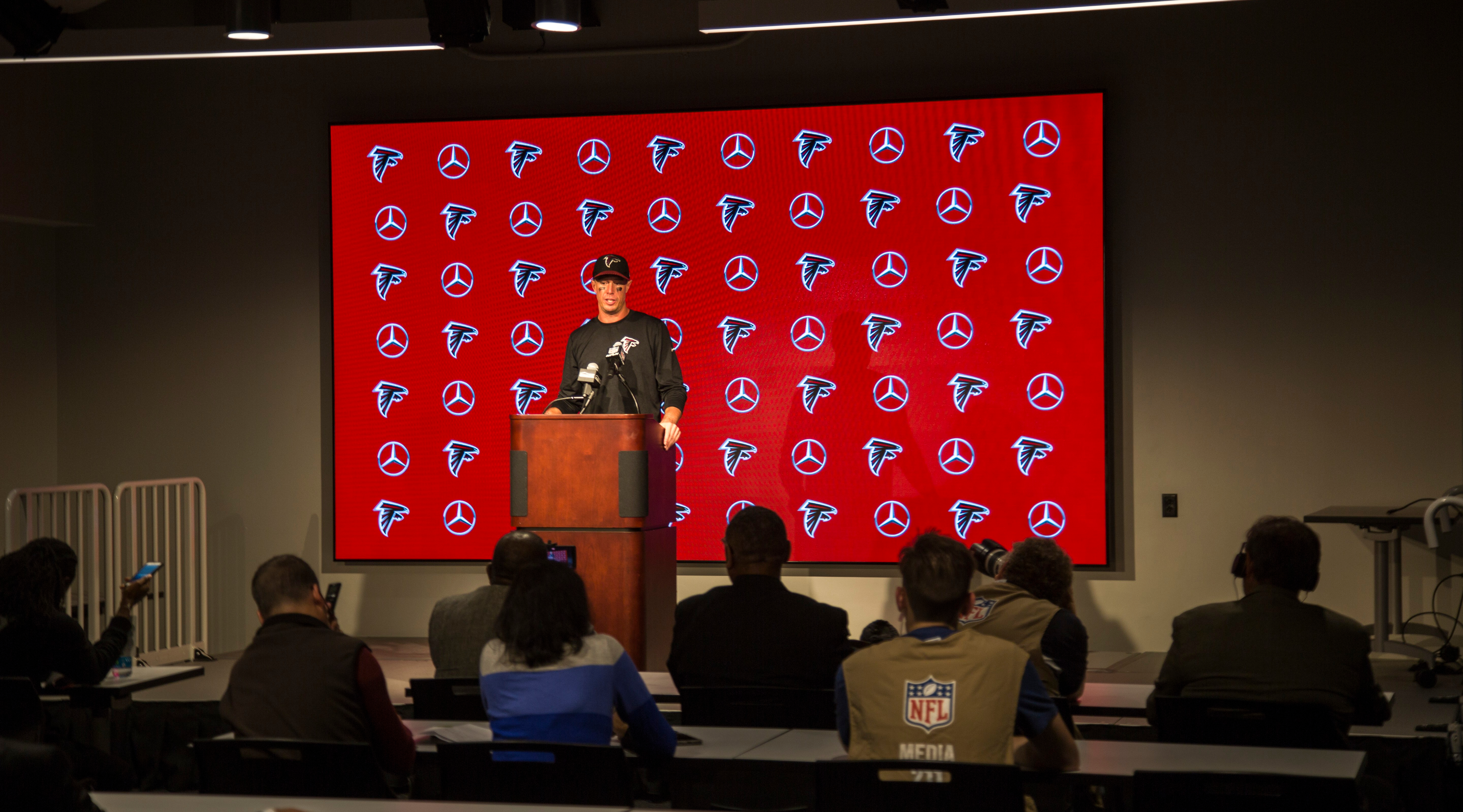 Media Rooms
A growing sports broadcast trend is using LED displays as press backdrops instead of static canvas. LED is the preferred option because it looks great in front of TV cameras with superb color, resolution and clarity, and sponsors' content changes seamlessly with the click of a button.
In the sports industry, teams and venues continue to look for digital opportunities that can be used for multiple applications within their facilities and provide a sound return on investment. Press conference backdrops create a dynamic opportunity to introduce Daktronics high-resolution digital LED displays.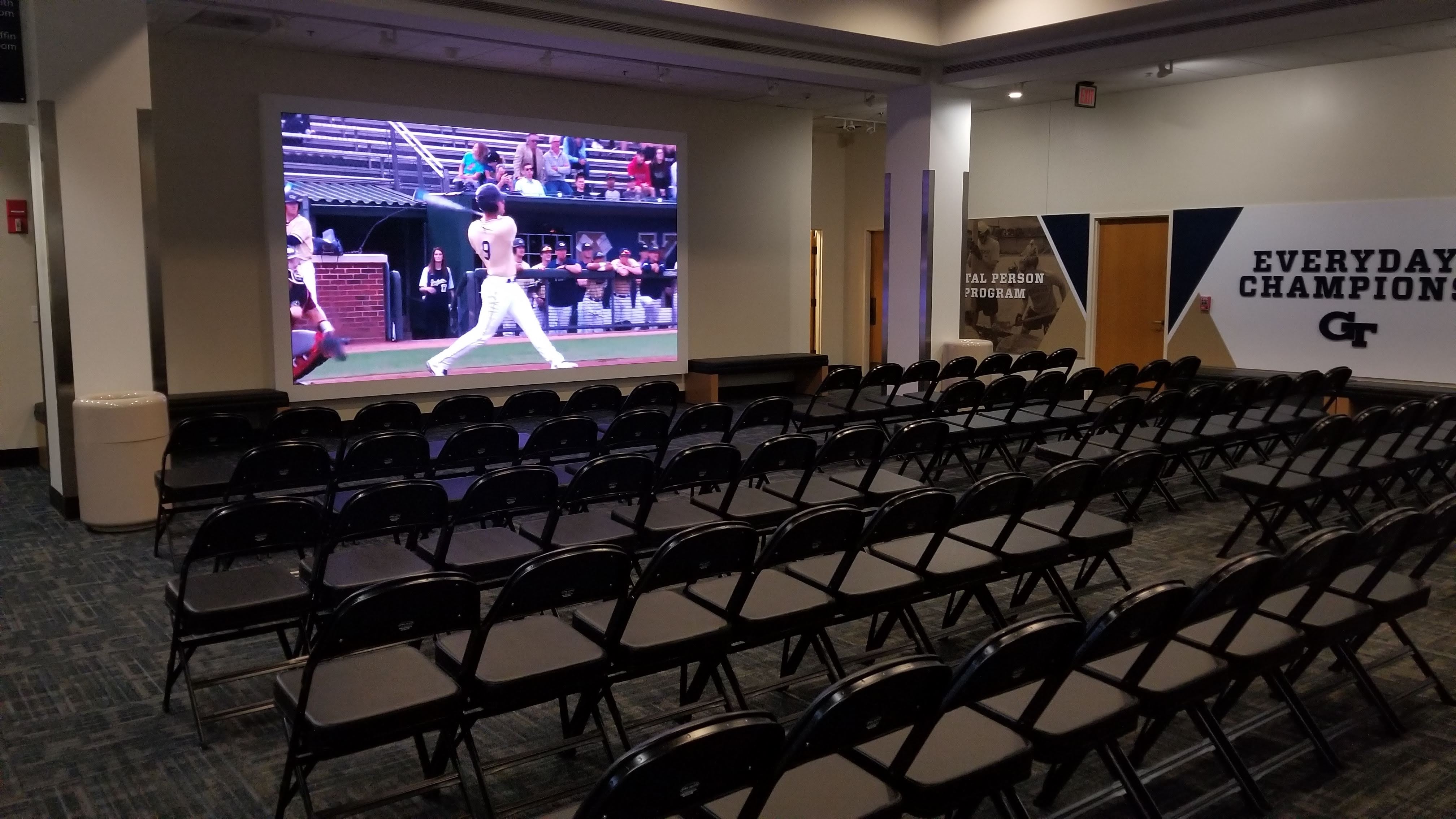 Film Rooms
Looking for crisp imagery while showing game tape and analyzing game footage for an upcoming matchup? Daktronics LED videowalls can bring high-resolution video to your film room to help bring detailed walkthrough footage to your team. Increase clarity over projectors to see clearly what players are in what position so you can easily prepare for your matchup.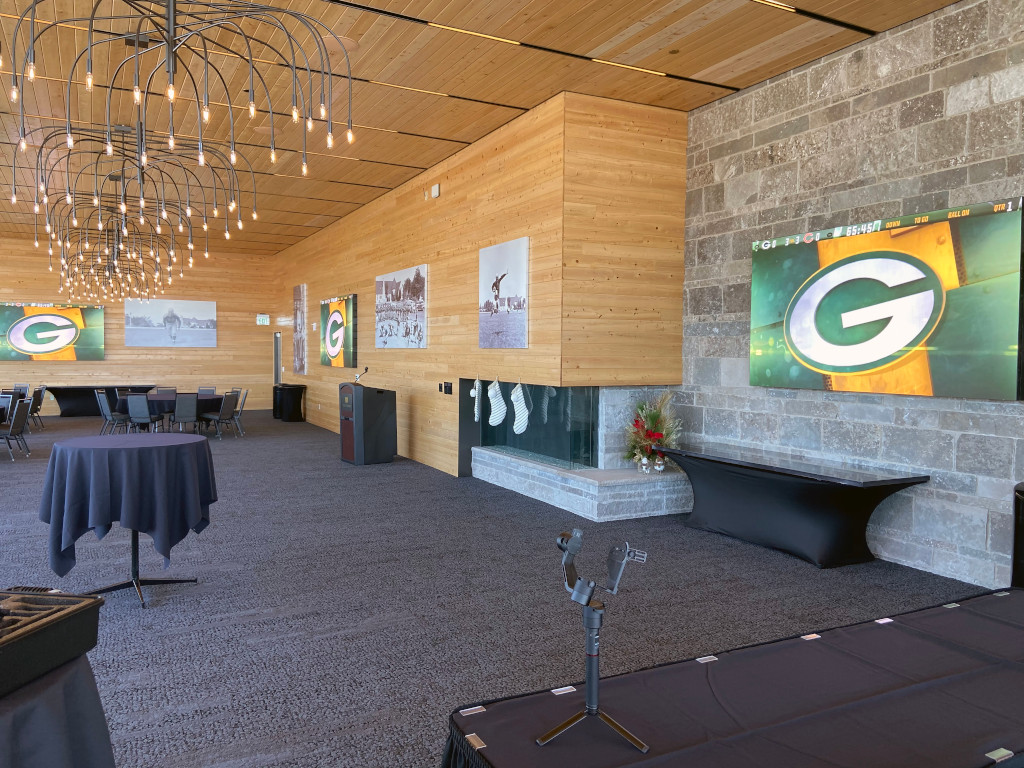 Private Event Spaces/Board Rooms
Incorporating LED video technology in special event areas opens a plethora of opportunities for connecting and communicating with your audiences. Entertain additional audiences during private events by leveraging the flexibility of the technology to show presentations and other desired visuals.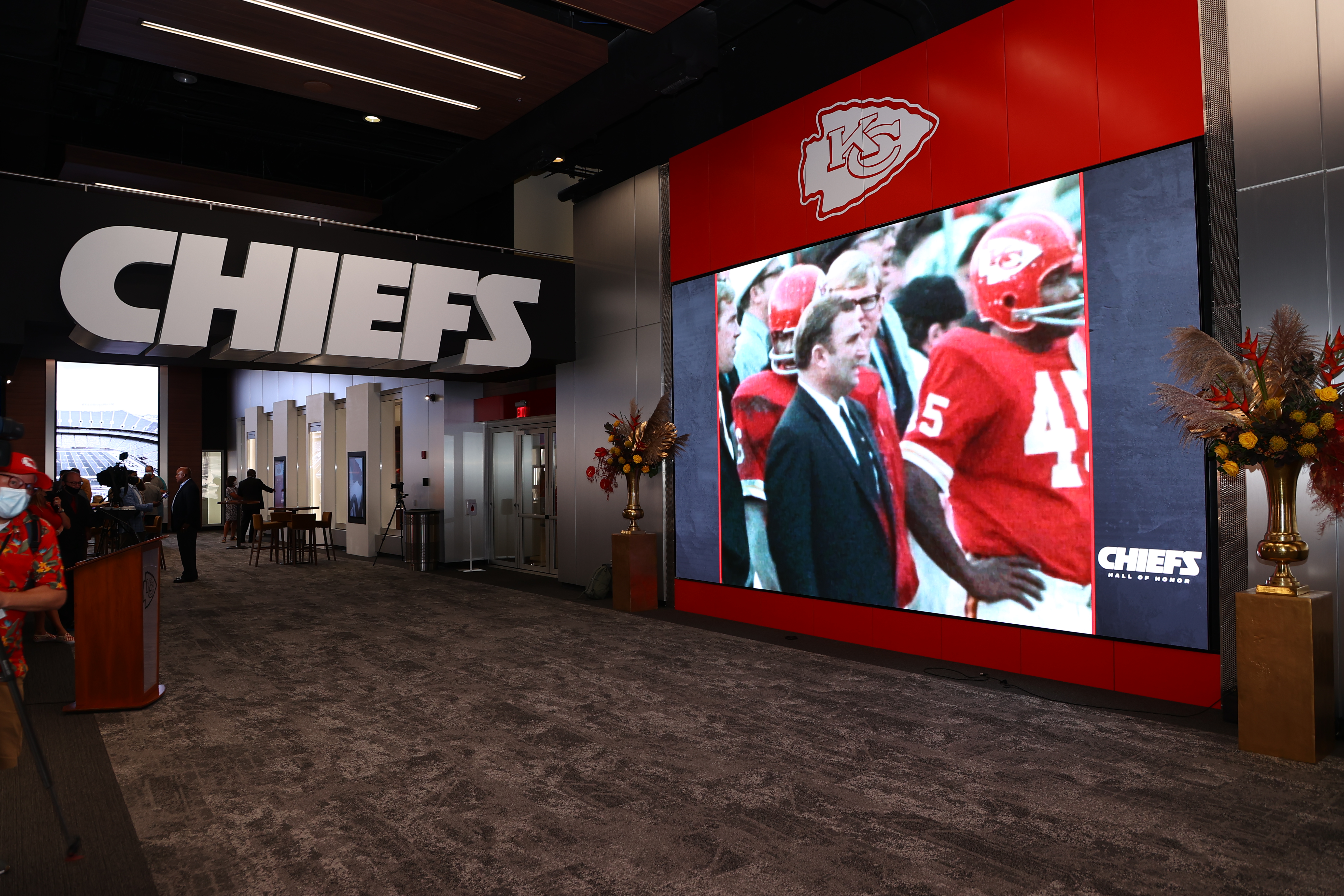 Hall of Fame Area
Bring your celebrated areas to life. Show highlights of year's past and championship glory in an up-close viewing setting without sacrificing any image quality. Add a touch of luxury mixed with versatility with our LED video walls.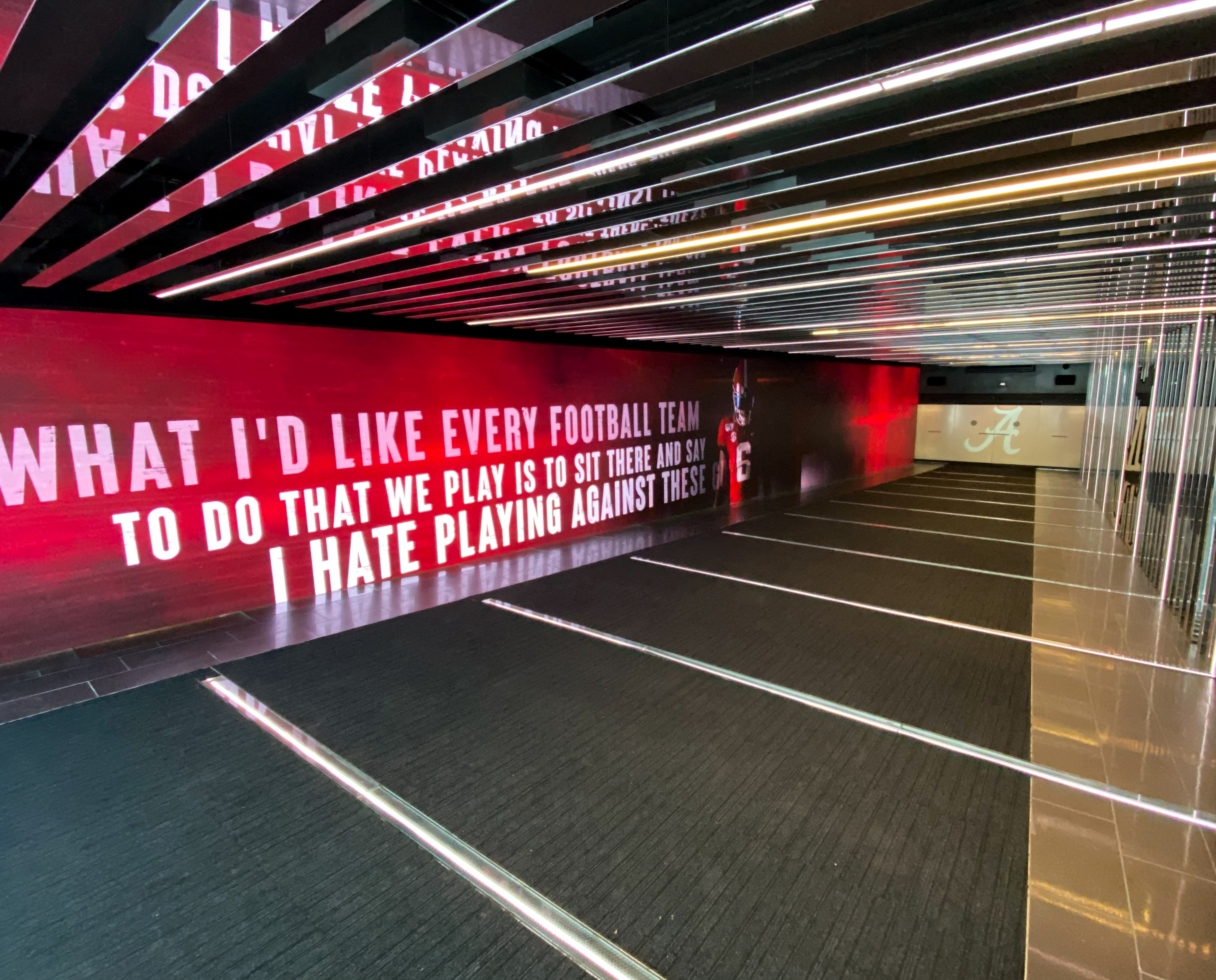 Tunnel
One of the more unique uses is this tunnel display at Alabama's Bryant-Denny Stadium. Crimson Tide players make their way from the entrance into the stadium to their gameday locker room via this hype wall. Or use this canvas entrance to the field or entrance wall from the locker room.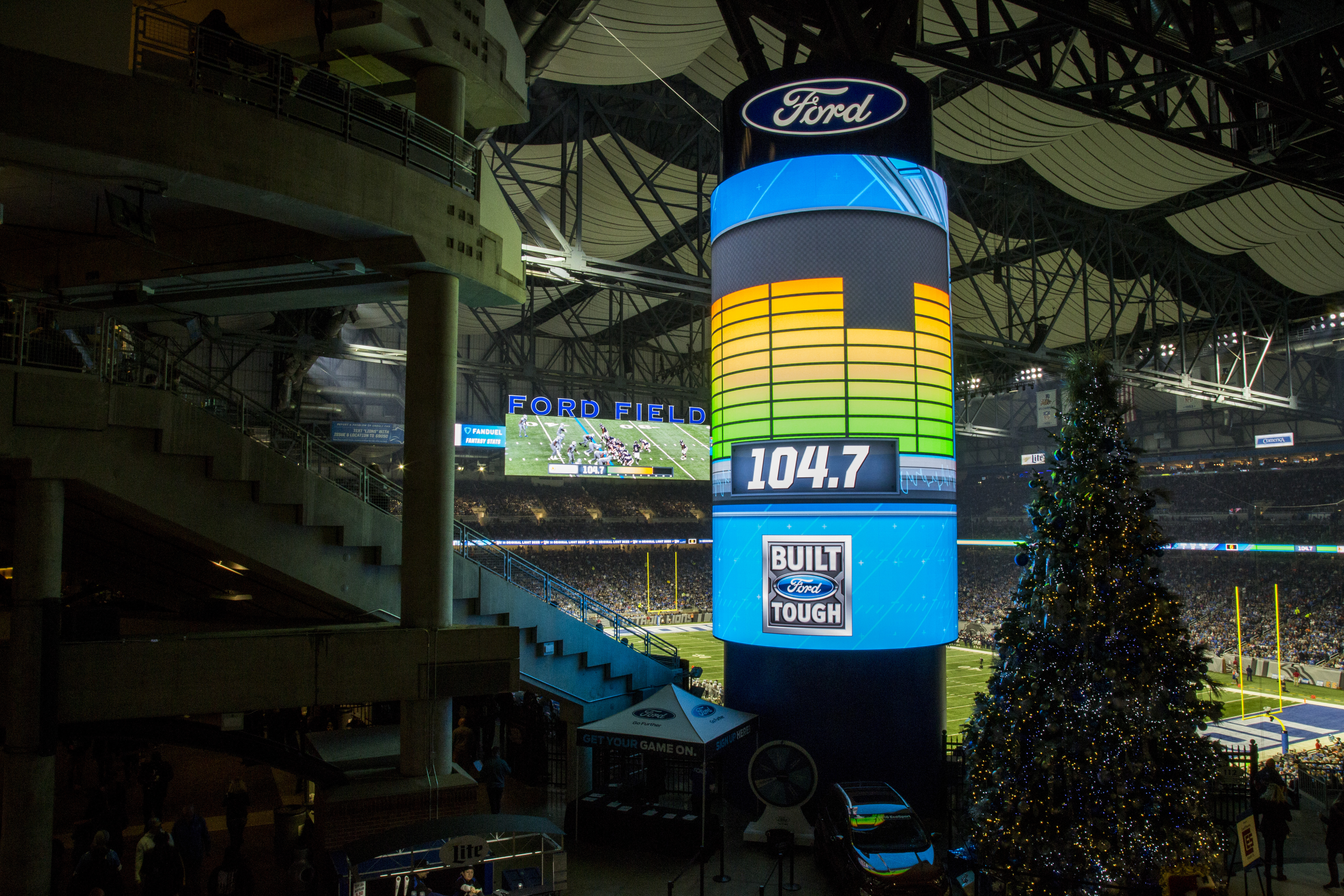 Support Structures
Venue support structures provide a large canvas traditionally left blank or filled with static signage to go digital with additional game information and sponsor recognition.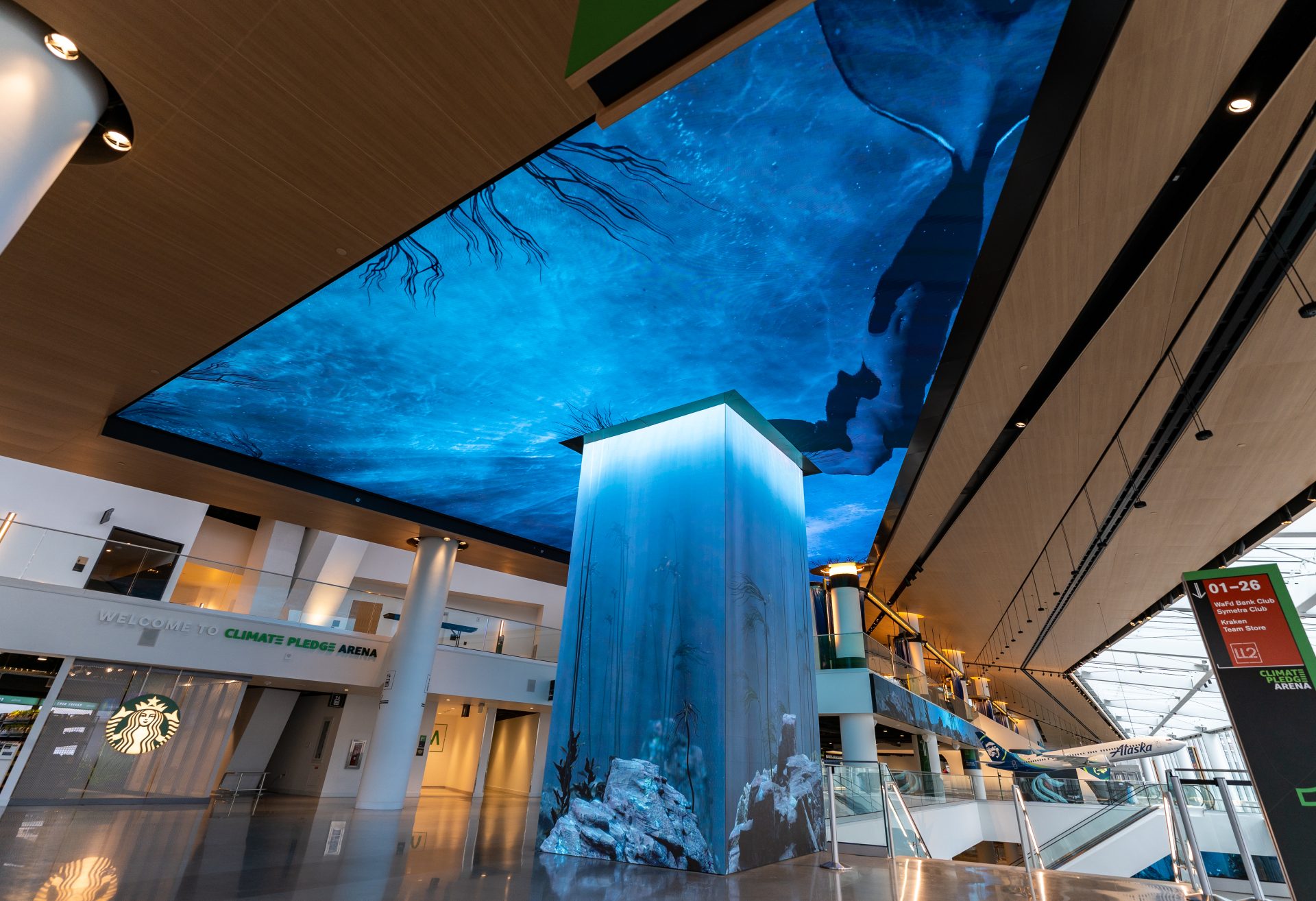 Ceiling
With attention-grabbing visuals, ceiling displays draw eyes skyward when fans enter the facility. This example from Climate Pledge Arena shows the creative flexibility this location provides, with forced perspective visuals branded with team logos.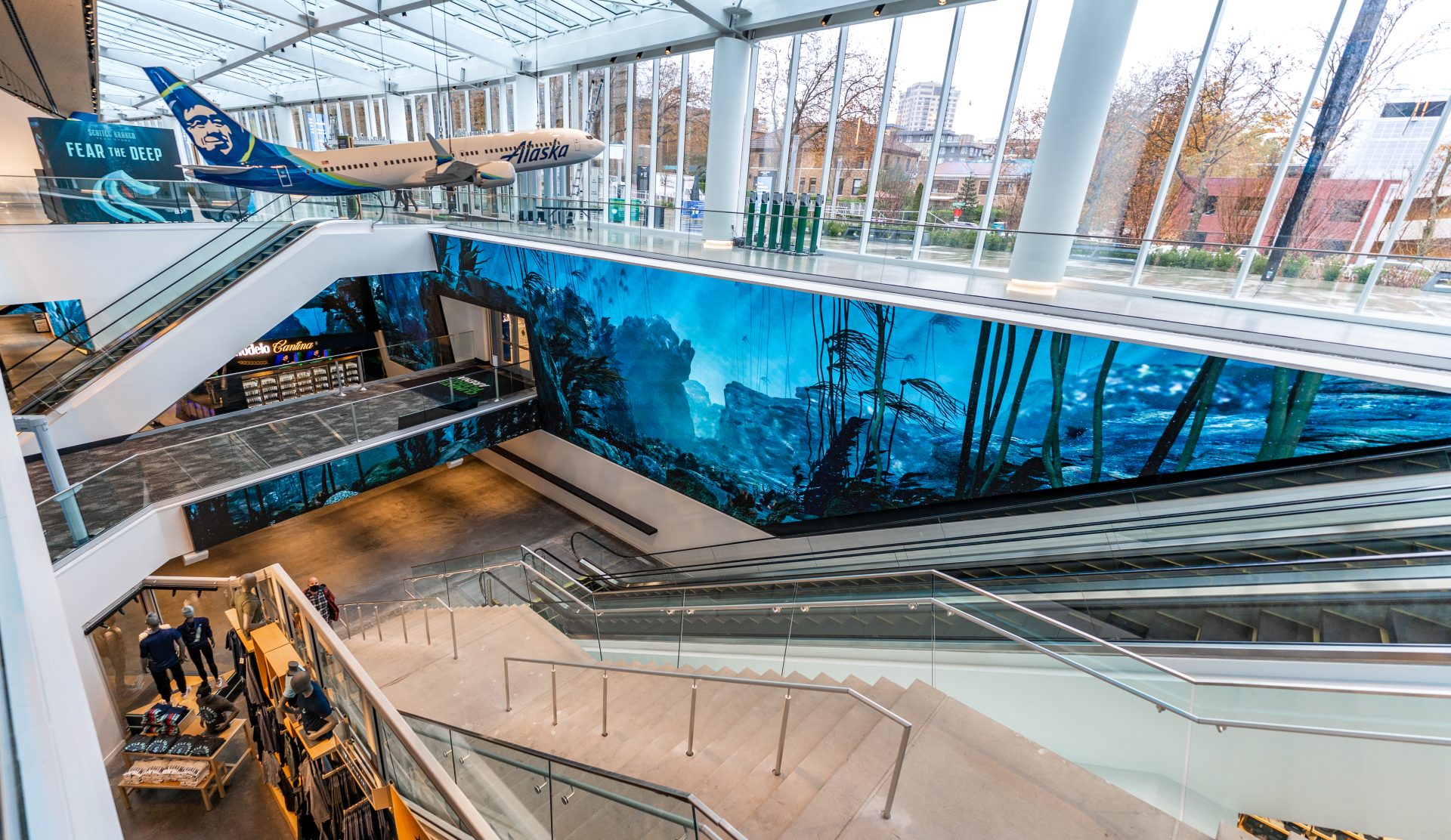 Escalator/Stair Wall
There are ample locations, like this one seen by fans riding up the escalator, around the venue to transition blank wall space to digital inventory to keep fans engaged at every turn and increase your ROI with sponsors.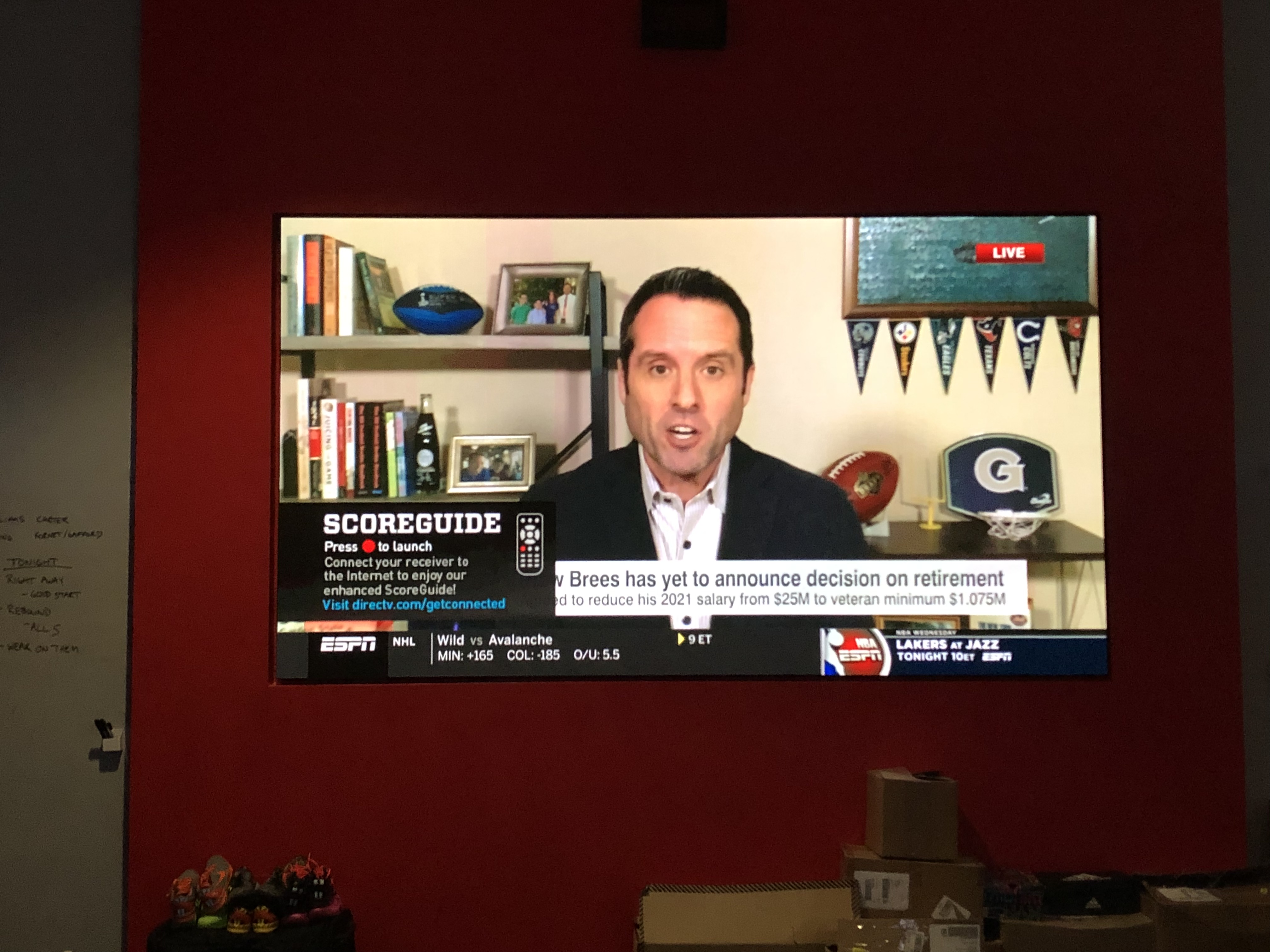 Locker Rooms
And don't forget about the locker room. Keep your team informed when they're off the playing surface and back in the locker room with LED displays.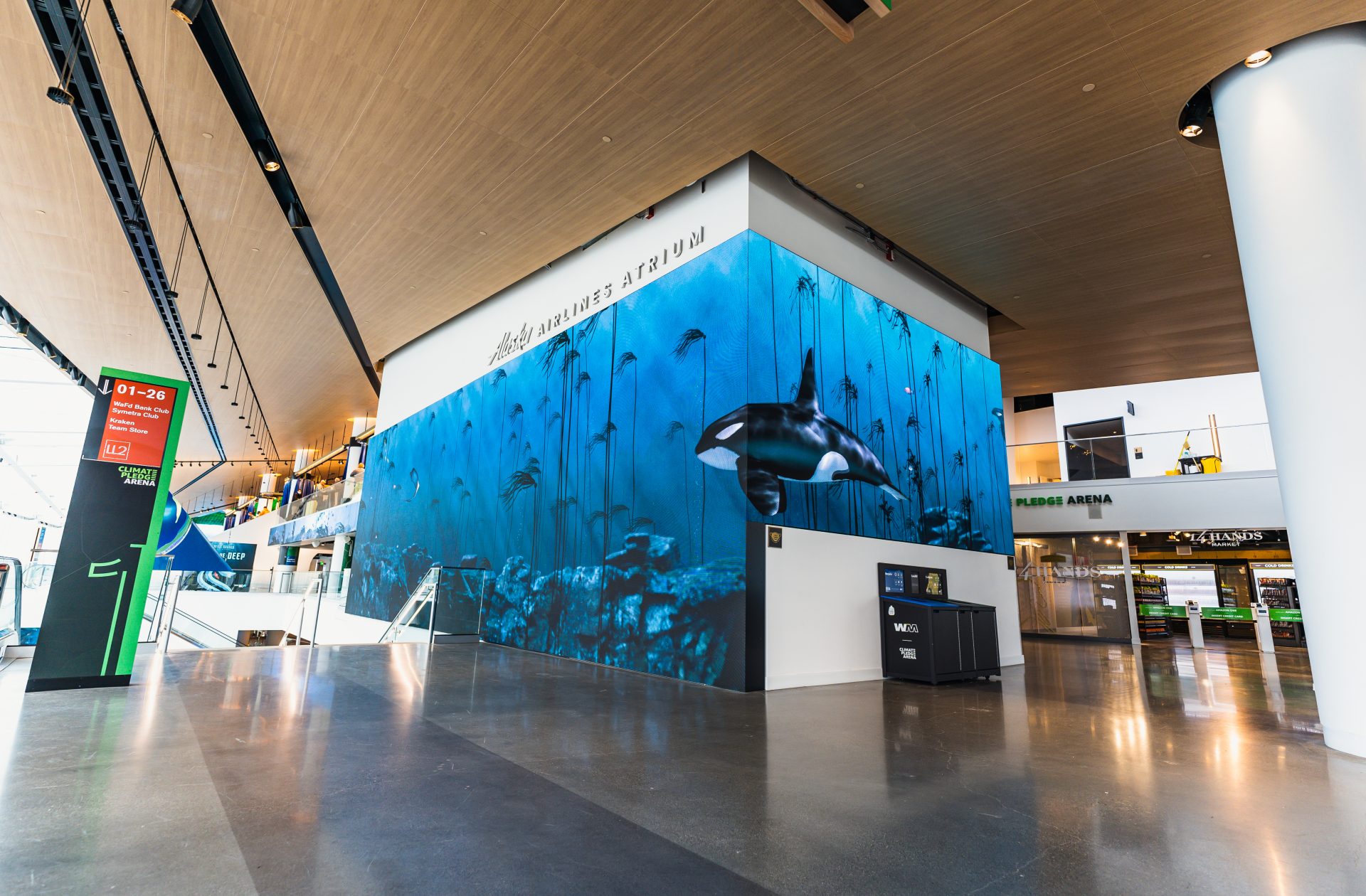 Make a Big Impression with Video Walls
Because of the location and viewing distance of concourse displays, our narrow pixel pitch (NPP) product line is the perfect solution for these applications. High-resolution LED displays provide a wealth of opportunity for applications previously restricted to LCD screens. As pixel pitches get tighter and tighter, even a relatively small display can have an extremely high resolution. The tighter pixel spacings create a more detailed and crisp appearance, making these products ideal if you're looking to add an element of luxury and high quality to your location.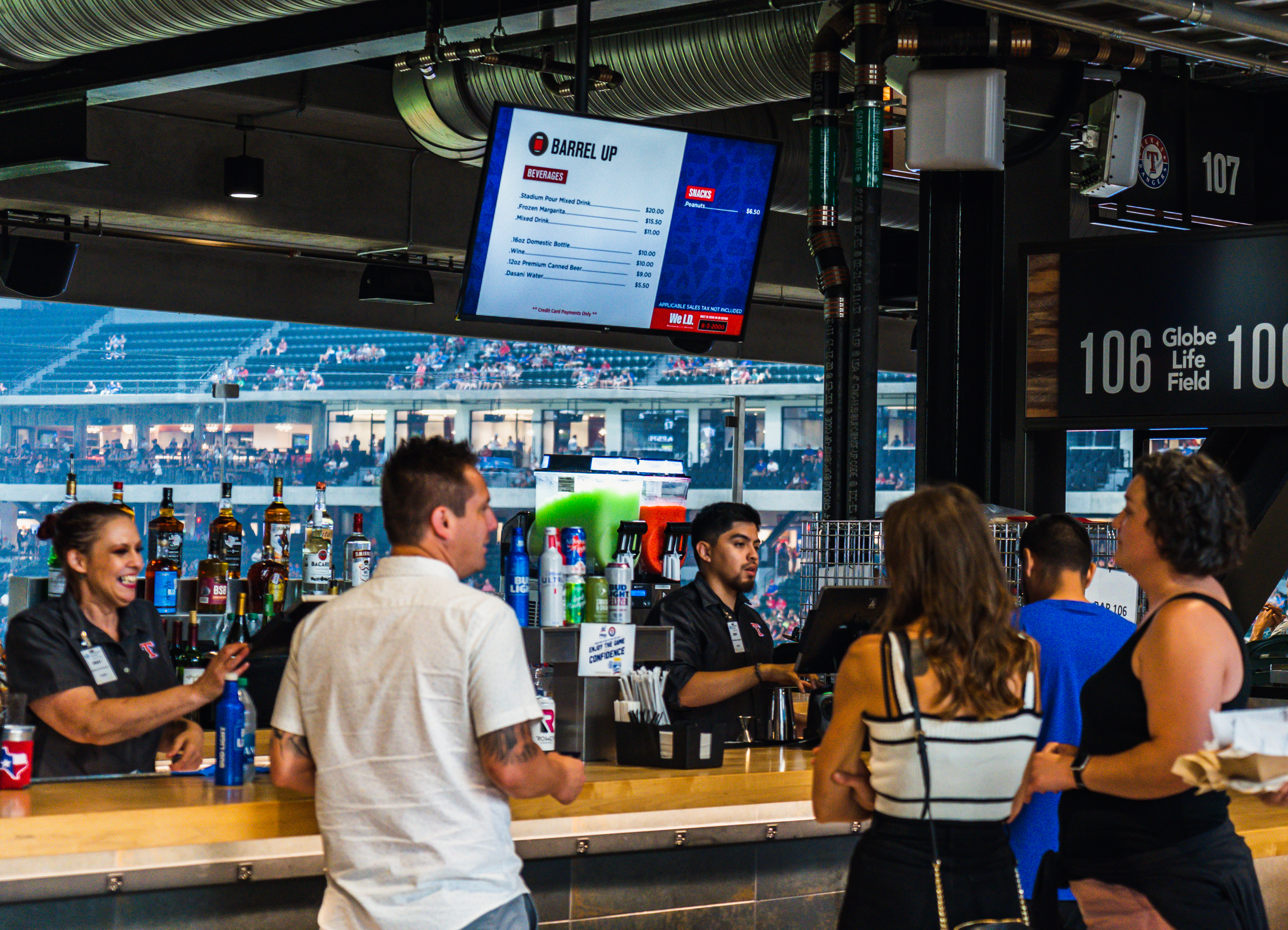 Connect with Fans at Every Turn
Daktronics and our digital media arm, ADFLOW, can also help you connect with fans throughout the venue. Venues use digital media networks to entertain fans through an LCD network with custom content channels. It's no easy task updating your facility to meet fan expectations set by consumer technology.
Digital Media Networks (DMN) empower you to revamp dull, empty space with live digital media. Use dynamic HD content with real-time advertising data to draw attention to special offers at the concession stands, show wayfinding information to drive traffic to key areas within your venue and open the door to many more possibilities with DMN.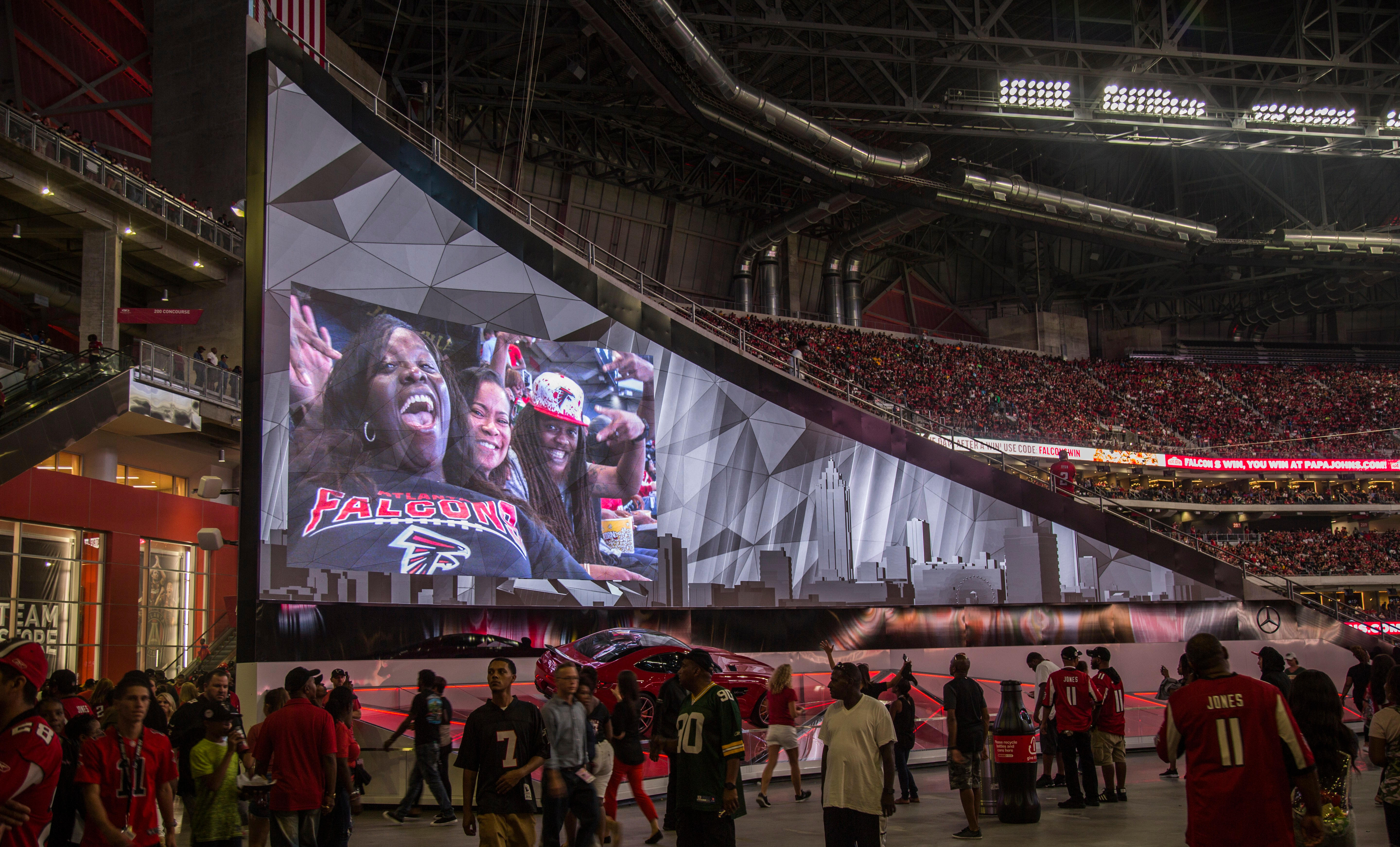 LED concourse displays also offer opportunities to get creative with your displays around the architecture of the venue. Venues today are thinking outside the traditional box-shaped LED video board design and transforming video technology into customized and unique-shaped displays.
Curious to know what to consider when evaluating these concourse locations? Check out this Buyer's Guide.
---