Proven Reliability
We put our products through several different tests to measure their degree of performance. Take a look inside our onsite product reliability lab.
3/28/2018
Categories: Sign Company News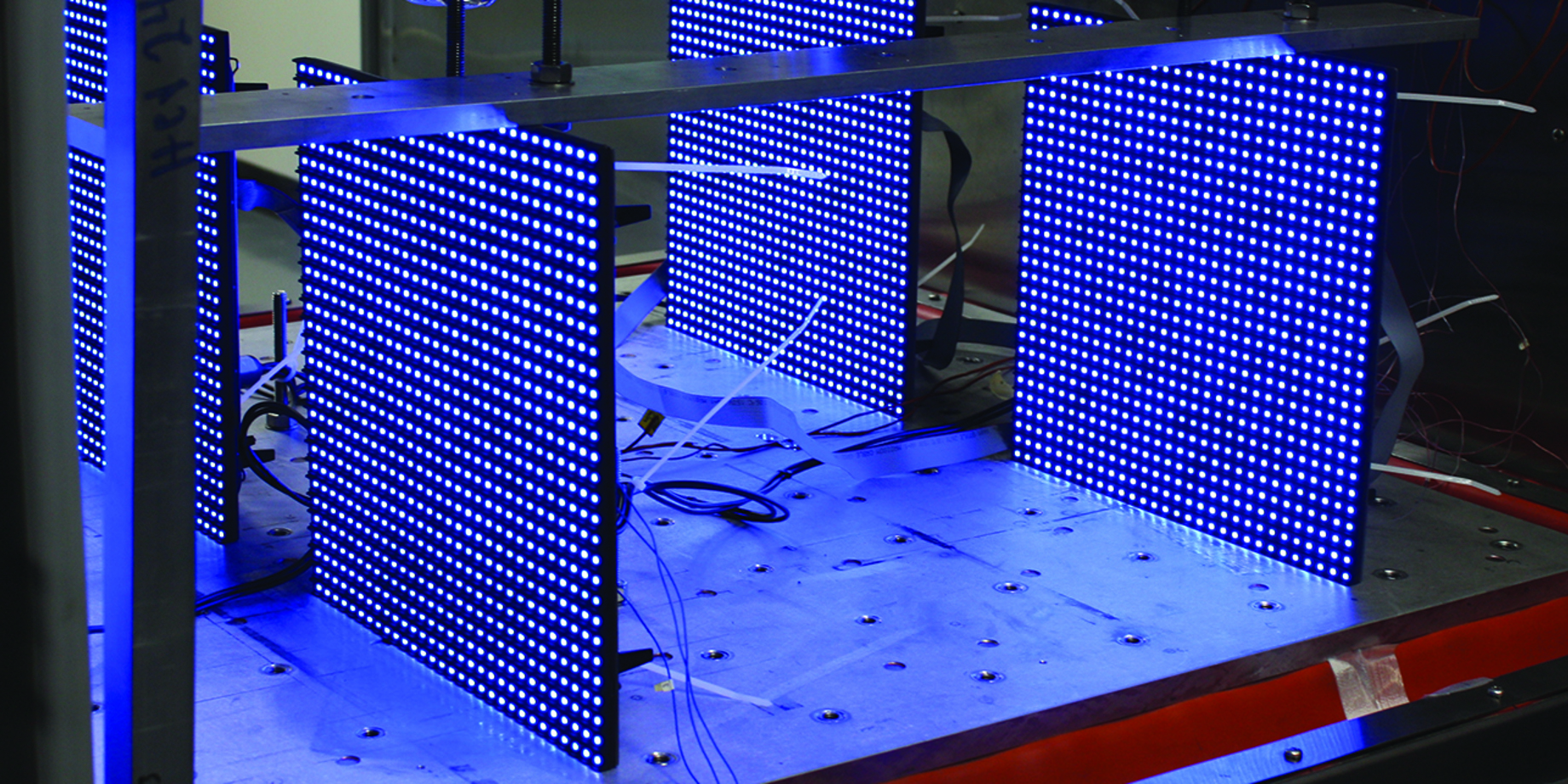 What are some of the most frequent questions people wonder when purchasing a digital display?
How long will the display last? It needs to be a solid investment.
Just how rugged is it? Environmental factors can take a toll on technology.
We agree. That's why we test Daktronics products in our on-site reliability lab to measure their degree of performance. We put our products through several different tests to ensure durability and ruggedness.
The reliability lab houses the following chambers:
The salt fog chamber is a sweltering 95°F chamber with a 5% salt solution added. We know humid, coastal conditions can prove challenging to businesses near bodies of water. We combat corrosion through cooling fans and ventilation devices to ensure products remain working in tip top condition.
The water/Ingress Protection chamber douses a display in 26 gallons of water a minute from multiple angles. Winds also kick up dust, so we test for Ingress Protection to see where any could get into our fully-sealed modules. We've also completely submerged products, some still running after years. Watertight casing is very important to protect a display's integrity.
The HALT chamber (highly accelerated life testing) throws multiple factors at displays at once, from frigid temps to blistering heat combined with mechanical vibrations. No matter what elements present themselves, we want to ensure any vulnerable areas are covered for product longevity.
The thermal shock chamber puts displays through an almost 400°F temperature difference to cover all climates, from frozen tundra to sizzling heat ranging between 392°F and -99.4°F. Needless to say, wherever you live, we have you covered.
Our staff of service, sales and engineers are driven to providing you with the highest quality products available on the market, combined with some of the longest lifespans seen in the display industry.
For more information about the reliability lab, visit our website or find us on YouTube.
---