Get Creative with Your Digital Billboard during Downtime
While ad sales are down during the COVID-19 crisis, use this time to get creative with your digital billboard.
8/19/2020
Categories: Out of Home Advertising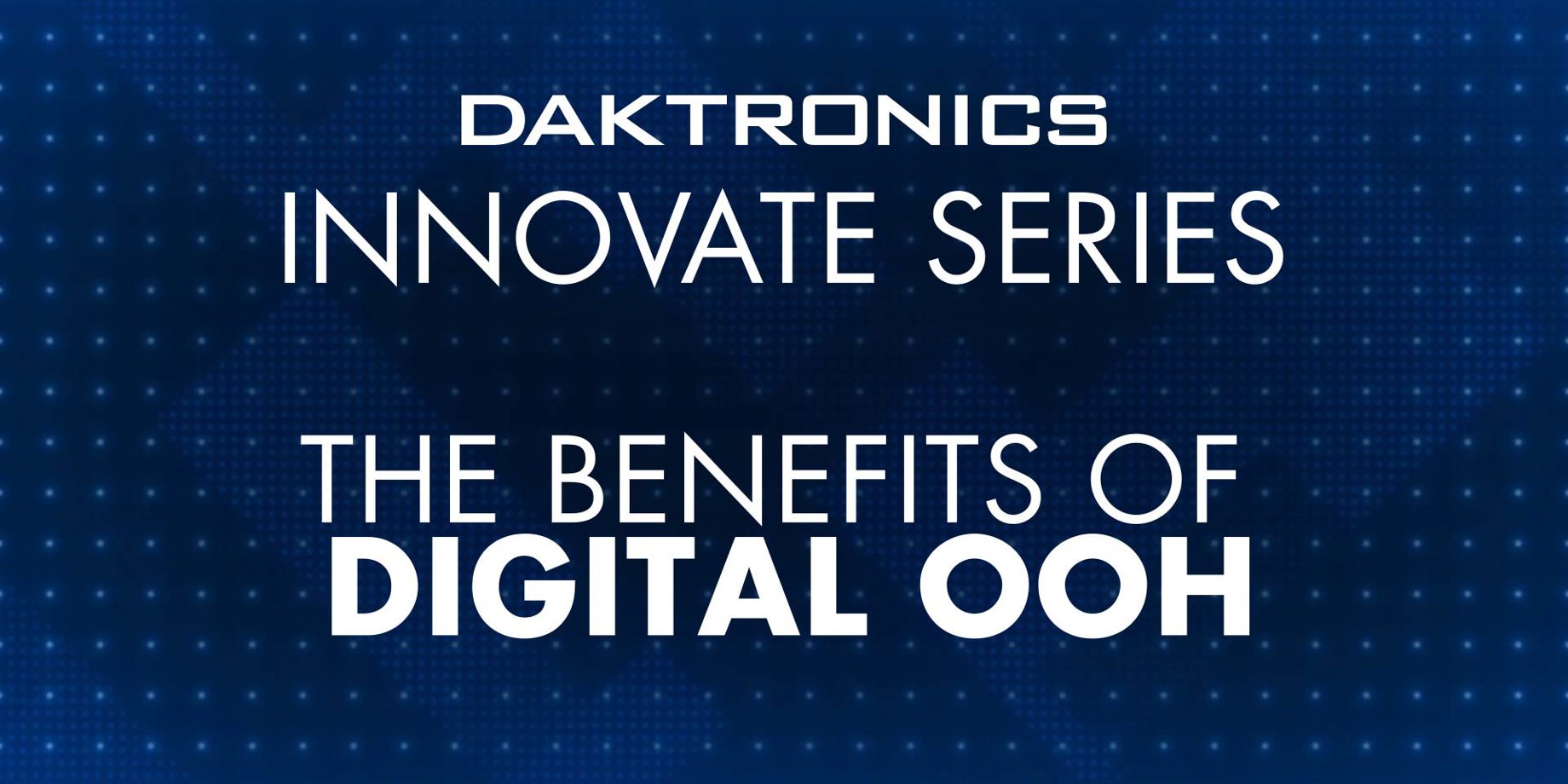 The Daktronics Innovate Webinar Series covers educational topics and demonstrations of our newest products and features. This OOH webinar by Joni Schmeichel, Out of Home Marketing Strategist, discusses creative ideas for advertising.
The digital out of home industry is always changing, and understanding the flexibility of your digital display is more important than ever before. Take advantage of all this downtime to build your company's reputation and relationships with customers.
Incorporate new offerings for your clients
Now would be a great time to add the option of immediately updating content. This can include anything from weather alerts or other emergencies to pandemic information to real-time data. Use your billboard to guide traffic to hospitals or allow your customers to display changes in their hours and operations.
Adding sponsorships to fun content is great way to open the door to potential customers. Ask local businesses to sponsor your local "bear hunt" or to honor the Class of 2020.
Build on your sales efforts
Consider spending this time educating staff and customers about sales and advertising. Chat with clients and encourage them to create new, relevant content, teach them about branding, and discuss best practices for digital content. Take time to audit and get rid of irrelevant content, like cancelled events or insensitive material for the given situation.
You can also use this time to plan ahead. Updating the controls on Venus Control Suite to give trusted advertisers the ability to create, upload, and schedule their own content can make your job easier in the long run.
Watch this webinar for more information and innovative ideas!
Our OOH strategic marketing director, Joni Schmeichel, made a webinar to help you get creative with your digital billboard and explore new content options.
Watch the webinar here.
---