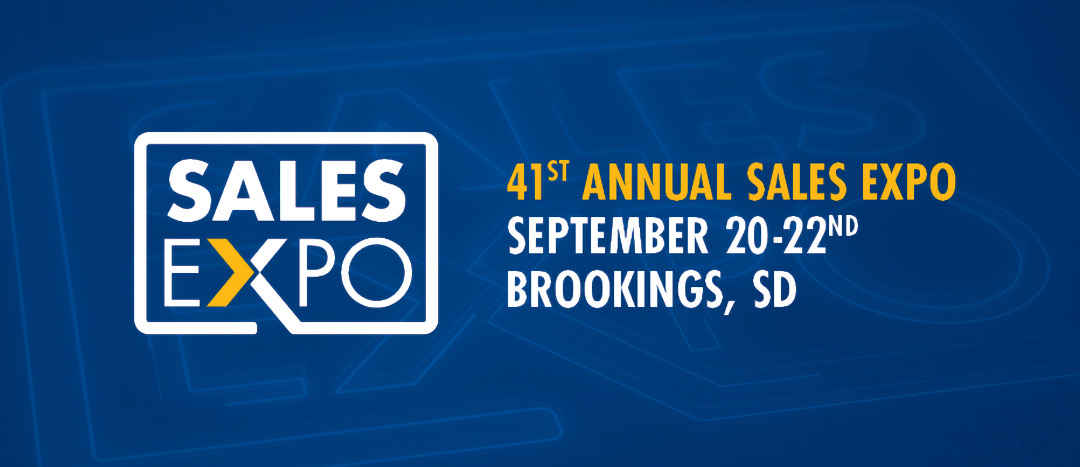 Sign Companies and Industry Experts Set to Meet at Daktronics Sales Expo 2023
Experience the Power of Digital Display Technology Sept. 20-22
BROOKINGS, S.D. – Aug. 10, 2023 – Daktronics (NASDAQ-DAKT) of Brookings, South Dakota, is thrilled to announce the planning of the much-awaited Sales Expo event. The 41st annual gathering will take place from Sept. 20-22 at Daktronics headquarters.
Sales Expo is an opportunity for sign company owners and employees to connect over a common passion. The attendees learn both from each other and the Daktronics experts who share trending sales tactics and product selling points.
Attendees will get an exclusive look at the latest LED and LCD technology in the digital signage industry during a behind-the-scenes tour of the manufacturing facilities. From narrow pixel-pitch (NPP) video walls to the All-in-One Smart preconfigured LED display to digital menu boards, the Daktronics Showroom features an array of products fit for commercial businesses, out-of-home advertising, sports and more.
"We love hosting our partners at our annual Sales Expo," said Jess Bern, Daktronics On-Premise marketing strategist. "This event is a testament to our dedication to building strong relationships with our partners, both old and new."
In addition to product displays, the Sales Expo will also feature expert-led seminars, workshops and networking events. Sessions will be recorded for those who are unable to attend in person. Attendees will have the chance to engage in meaningful discussions with Daktronics leadership, sales professionals and product engineers. 
Lisa Ryan is the Sales Expo 2023 keynote speaker. She has 13 years of experience in industrial sales and has spoken at over 1,000 conferences. Her session "Gratitude and Innovation: Empowering Your Team for Growth" will help sign companies create a culture of innovation and build stronger connections with customers and colleagues. Learn more about Lisa Ryan on her website, lisaryanspeaks.com.
Don't forget to enter the Sign Design Contest – an opportunity to show off impressive installations and win cash prizes. Participants can compete in two categories: 49 square feet and smaller, and 50 square feet and larger.
On Friday, Sept. 22, attendees can choose to continue the fun and get to know each other at either the annual Pheasant Hunt or golf outing.
To register and find further details about the annual Sales Expo, please visit www.daktronics.com/SalesExpo.
​About Daktronics
Daktronics helps its customers to impact their audiences throughout the world with large-format LED video displays, message displays, scoreboards, digital billboards, audio systems and control systems in sport, business and transportation applications. Founded in 1968 as a USA-based manufacturing company, Daktronics has grown into the world leader in audiovisual systems and implementation with offices around the globe. Discover more at www.daktronics.com.