Daktronics Welcomes Don Nolan to Out of Home Sales Team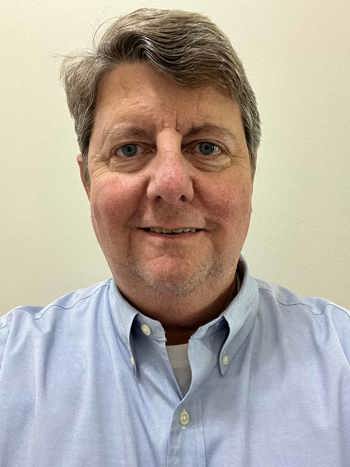 BROOKINGS, S.D. – Aug. 22, 2023 – Daktronics (NASDAQ-DAKT) of Brookings, South Dakota, announces that Don Nolan has joined the Daktronics out of home sales team. 
Nolan joined Daktronics in July 2023 to serve customers in the out of home (OOH) industry in the Great Lakes and Mid-Atlantic region. He has an extensive background in OOH, with a track record of increasing revenues, most recently as general manager at Southern Advertising and Sign Service, LLC, where he led the team to a 20% increase in sales. 
Nolan also spent nearly 25 years in sales and leadership positions at Clear Channel Outdoor and Lamar Advertising company, two major players in OOH. 
At Clear Channel, Nolan was president and general manager of the Memphis Division, where he managed day-to-day operations and led the charge to increase earnings by 18%. Previously, he worked at their Chattanooga Division, as president and general manager for nearly four years, and as a team leader and account executive for more than eight years. 
During his tenure at Clear Channel, Nolan successfully brought digital into the metro of Atlanta, Georgia, by working to change four ordinances.
He served as vice president and general manager for the Lamar Memphis plant. Earlier in his career, he was the market manager for Lamar's Rome, Georgia, plant. 
"We are excited for Don to put his experience to work for our customers," says Tom Coughlin, sales manager of the High Consistency Group at Daktronics. "His background and understanding of out of home needs will be a great asset to Daktronics and our clientele." 
Nolan has also served as president of the Outdoor Advertising Association of Tennessee. He is a North Dakota Native and earned his bachelor's degree from the University of North Dakota.
​About Daktronics Billboard Statement
Daktronics helps its customers to impact their audiences throughout the world with large-format LED video displays, message displays, scoreboards, digital billboards, audio systems and control systems in sport, business and transportation applications. Founded in 1968 as a USA-based manufacturing company, Daktronics has grown into the world leader in audiovisual systems and implementation with offices around the globe. Discover more at www.daktronics.com.
Safe Harbor Statement
Cautionary Notice: In addition to statements of historical fact, this news release contains forward-looking statements within the meaning of the Private Securities Litigation Reform Act of 1995 and are intended to enjoy the protection of that Act. These forward-looking statements reflect the Company's expectations or beliefs concerning future events. The Company cautions that these and similar statements involve risk and uncertainties which could cause actual results to differ materially from our expectation, including, but not limited to, changes in economic and market conditions, management of growth, timing and magnitude of future contracts, and other risks noted in the company's SEC filings, including its Annual Report on Form 10-K for its 2018 fiscal year. Forward-looking statements are made in the context of information available as of the date stated. The Company undertakes no obligation to update or revise such statements to reflect new circumstances or unanticipated events as they occur.