Daktronics Eastern North Texas Team Welcomes Charlie Durrenberger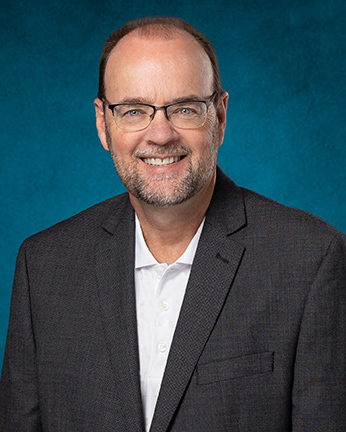 BROOKINGS, S.D. – Oct. 10, 2022 – Charlie Durrenberger is pulling expertise from a variety of industries to the Daktronics (NASDAQ-DAKT) North Texas sales team. He'll be providing effective, dynamic digital displays to sign companies and businesses across his home state of Texas.
After graduating from Texas State University, Durrenberger spent 20 years as a sportswriter, covering college football and professional golf events. Then, he moved to Arizona and worked with new home sales and construction. After his first year in this industry, he earned honors as the top first-year real estate agent in the state.
Now with Daktronics, he'll be drawing from his diverse experience to provide businesses, big and small, with the latest LED technology in the marketing industry.
"Charlie will be a great asset to our team," Region Manager Joel Heine said. "His interpersonal skills complement his work ethic, and he'll stop at nothing to help his partners succeed."
Working with Sign Companies
"I'm ready to use my skills and knowledge to help a new group of people," Durrenberger said. "The communication capabilities of digital signage are endless, which is exciting."
Durrenberger recognizes the potential of LED technology to influence buyer decisions, communicate news with communities, and enhance brand image. He's here to help sign companies incorporate digital signage into their product offering, revolutionizing the marketing efforts of local businesses.
​About Daktronics
Daktronics helps its customers to impact their audiences throughout the world with large-format LED video displays, message displays, scoreboards, digital billboards, audio systems and control systems in sport, business and transportation applications. Founded in 1968 as a USA-based manufacturing company, Daktronics has grown into the world leader in audiovisual systems and implementation with offices around the globe. Discover more at www.daktronics.com.
Safe Harbor Statement
Cautionary Notice: In addition to statements of historical fact, this news release contains forward-looking statements within the meaning of the Private Securities Litigation Reform Act of 1995 and are intended to enjoy the protection of that Act. These forward-looking statements reflect the Company's expectations or beliefs concerning future events. The Company cautions that these and similar statements involve risk and uncertainties which could cause actual results to differ materially from our expectation, including, but not limited to, changes in economic and market conditions, management of growth, timing and magnitude of future contracts, and other risks noted in the company's SEC filings, including its Annual Report on Form 10-K for its 2018 fiscal year. Forward-looking statements are made in the context of information available as of the date stated. The Company undertakes no obligation to update or revise such statements to reflect new circumstances or unanticipated events as they occur.