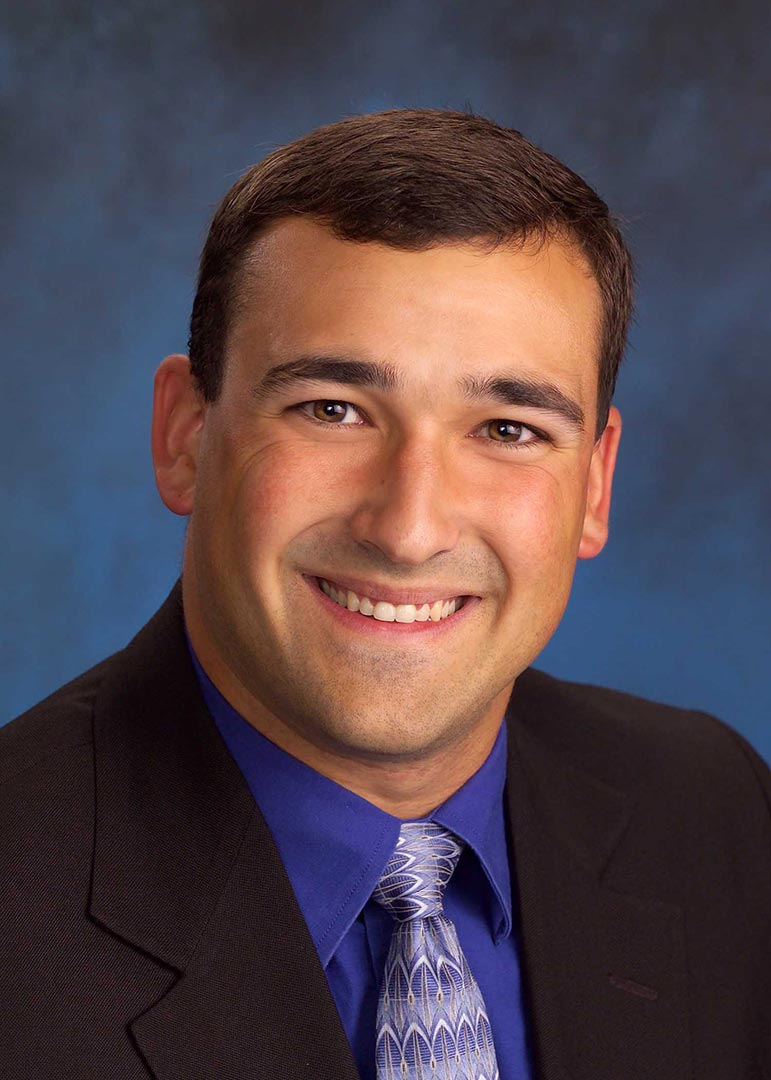 Daktronics Brings James Roehrl Into New Role with AV Sales Team
Roehrl will focus on North Central and Great Lakes regions
BROOKINGS, S.D. – Sept. 20, 2021 – To support the growing market of direct-view LED and narrow pixel pitch (NPP) LED display demand, Daktronics (NASDAQ-DAKT) of Brookings, South Dakota, is bringing James Roehrl into a new role covering the North Central and Great Lakes regions. Roehrl has been with Daktronics for 18 years with extensive product experience and has worked in display product sales roles for the Southeast and Northeast regions of the United States.
"We're expanding our AV sales team to meet the needs of this ever-evolving LED technology industry that has responded favorably to the growth of NPP technology," said Jim Vasgaard, Daktronics national sales manager for spectacular projects. "It's exciting to fill this need with someone like James, who has the experience and the knowledge to deliver what this customer segment is looking for in terms of audiovisual presentations."
Daktronics is bringing in experienced and capable people to support the company's channel partners as direct-view LED continues to grow in popularity. The North Central region, specifically, is a major area of focus with opportunity for growth in the NPP display marketplace.
"I'm excited and energized to take on this new role and help Daktronics deliver audiovisual solutions for these regions of the United States," said James Roehrl, Daktronics' new AV sales representative. "I really believe this market has the potential to grow and customers in these regions will benefit from the improved technology that fits for many applications that they'd never thought of before for LED products. It's a challenge I look forward to meeting head-on."
Daktronics NPP product line features pixel spacings ranging from 2.5-millimeters down to 0.7-millimeters to meet the specific needs of audiovisual customers in multiple applications.
​About Daktronics
Daktronics helps its customers to impact their audiences throughout the world with large-format LED video displays, message displays, scoreboards, digital billboards, audio systems and control systems in sport, business and transportation applications. Founded in 1968 as a USA-based manufacturing company, Daktronics has grown into the world leader in audiovisual systems and implementation with offices around the globe. Discover more at www.daktronics.com.
Safe Harbor Statement
Cautionary Notice: In addition to statements of historical fact, this news release contains forward-looking statements within the meaning of the Private Securities Litigation Reform Act of 1995 and are intended to enjoy the protection of that Act. These forward-looking statements reflect the Company's expectations or beliefs concerning future events. The Company cautions that these and similar statements involve risk and uncertainties which could cause actual results to differ materially from our expectation, including, but not limited to, changes in economic and market conditions, management of growth, timing and magnitude of future contracts, and other risks noted in the company's SEC filings, including its Annual Report on Form 10-K for its 2018 fiscal year. Forward-looking statements are made in the context of information available as of the date stated. The Company undertakes no obligation to update or revise such statements to reflect new circumstances or unanticipated events as they occur.