What to Consider When Buying a Video Display
What is your display made of? We tell you what to pay attention to when it comes to buying a video display.
12/20/2017
Categories: High School Sports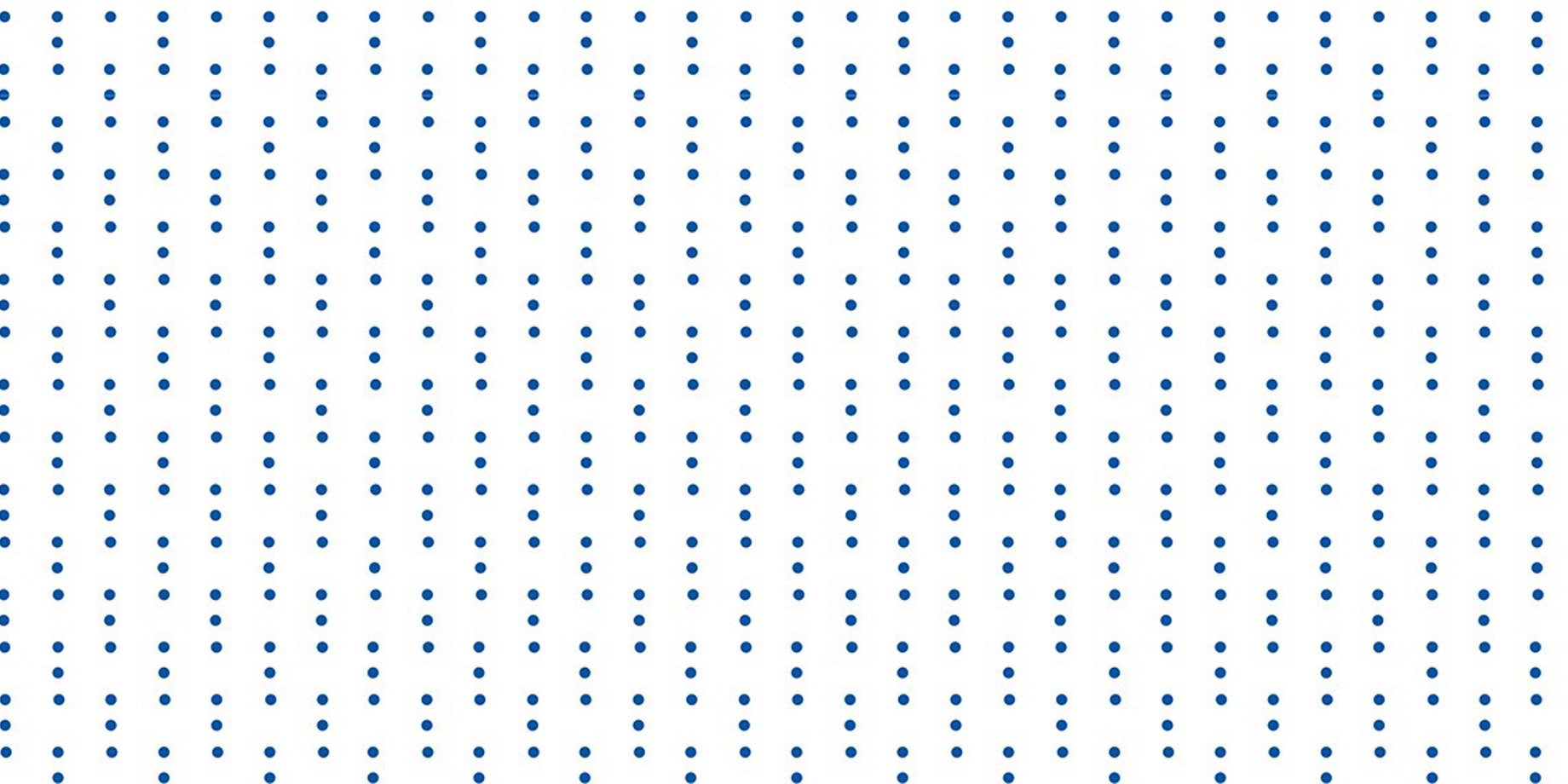 Feel like you've been through the wringer when searching for the right product? We want to prove that purchasing a video display doesn't have to be painful.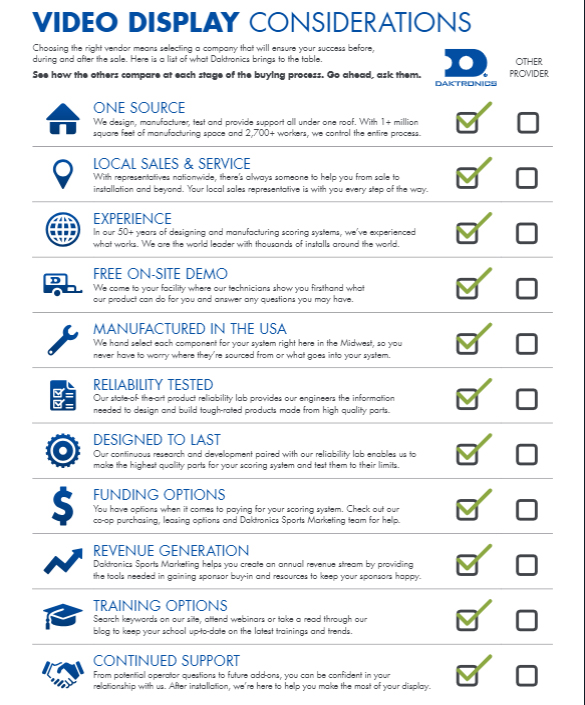 Here is a quick checklist for you to print off or just come back to reference when you need and a rundown of more detail for.

PRODUCT COMPONENTS
What is your display made of? Some companies source off-shore products to keep the display price down, which can result in a product that is only expected to last 3 to 5 years. With up to 200 vendors for cabinet supplies alone, there isn't an umbrella company guaranteeing those parts will work, nor can you hold them reliable if they don't.
With a single-source approach, Daktronics eliminates that risk. After researching, only the best LEDs on the market are selected with just one source for consistency and performance. The same goes for circuit boards, power supplies, plastics and cabinets.
QUALITY CONTROL
Daktronics houses an in-house reliability lab to test our products to failure so we know the moment they start to fail. Each model must undergo testing in the lab before being released for external testing to make sure we meet and exceed expectations.
Testing includes high acceleration life testing, a climate chamber, an environmental simulator, ingress protection validation (for water and/or dust), a thermal shock chamber, a salt fog chamber and the electromagnetic interference chamber. Part of the lab has modules plunged in tanks of water, testing them to the breaking point to improve their lifetimes. Head spinning from those words? Go here and see it in action.

COMMITTED PARTNER
As your display nears its end of life expectancy, will the company you worked with still be in business? Will they be able to help you continue to make the most of your investment?
As we mentioned, some products are built to last just 3 years. Daktronics LED displays have a lifetime estimate of 10 years. We have been in business for 50 years and are committed to continuing our legacy in the sports industry, with the same quality you received on day 1, guaranteed.
Many companies are unable to make the same claims. Sourcing numerous LED suppliers, materials and more results in lower costs up front, but the cost of replacing it sooner makes that savings disappear quickly. Along with that also comes lower quality. If your module fails, there is no guarantee you will receive the same one from the same manufacturer, making it difficult to provide a lifetime guarantee with so many moving parts to manage.
And what about ownership? Brokers claim to know as much about the products they sell as companies who manufacture and sell their own displays. When the need for service arises, Daktronics houses spare parts at the ready for our technicians to use in the field. Additionally, an army of engineers understands every nook and cranny in each display. Over 500 of them call our corporate headquarters "home."
COMPANY VALUES
When you decide on a company, the hope is that you will work with them for quite a few years. Make sure the company you will partnered with has your interests in mind. Verify they stick by their product and have happy customers to back their claims.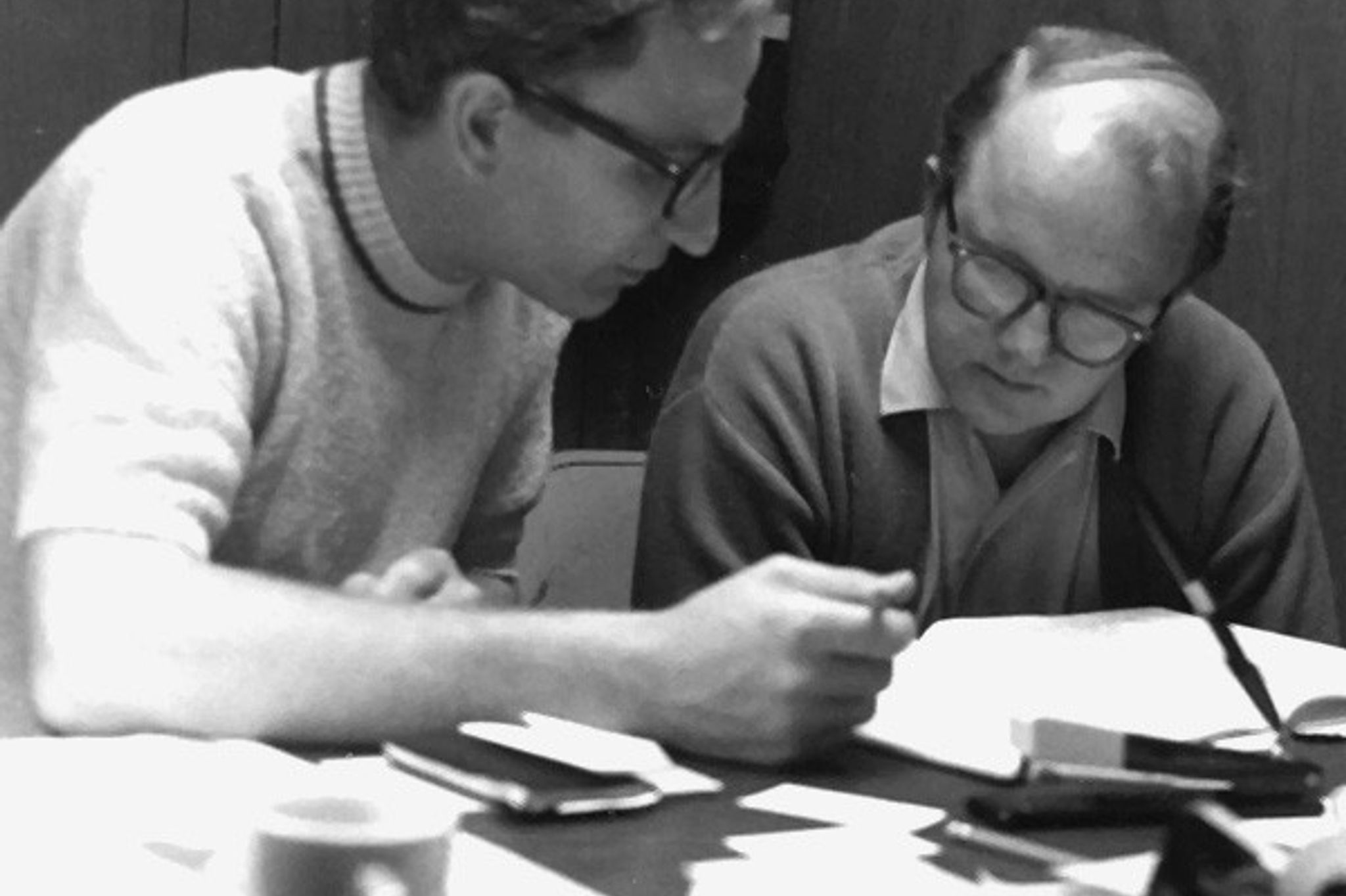 So, who is Daktronics? Why is the logo blue? Is it because of South Dakota State University? While holding a proud tie to employing SDSU students and graduates, blue was chosen because it represents loyalty and trustworthiness. The color complements the company's foundation. Midwestern values of honesty, humility and helpfulness shape the core of the world's leading LED display provider.
The next time you're ready to buy, think quality when you think Daktronics.
---