Intricate Detail
The small details make all the difference when producing images with LED displays. Learn how seamless imaging, HDR and energy outputs help you create beautiful pictures.
3/8/2021
Categories: Out of Home Advertising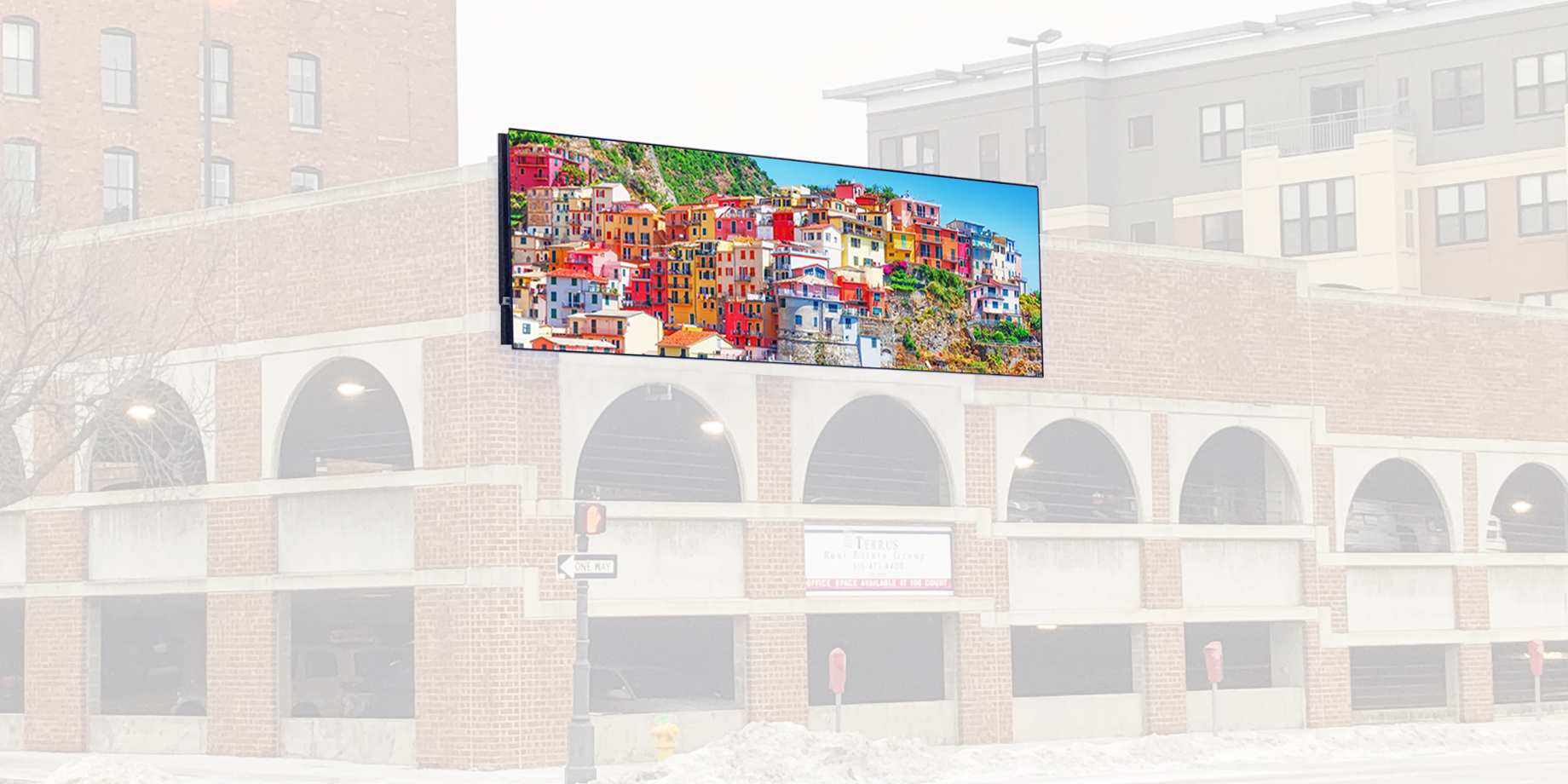 It's the little things. Most LED brokers and manufacturers offer roadside digital billboards and other digital OOH options. They might even provide similar specifications. Chances are, they'll all look terrific for the first year. But how will your digital billboard perform in five years? Daktronics performs extreme, in-house testing, so we know how our components compare, even when they claim similar technical specifications. Often, competitor components look dull, off-color and patchy in comparison.
Daktronics works to perfect the subtle features of LED displays that make a huge difference when looking at a digital display in a real-life environment over time.
Seamless Imaging
Narrow Pixel Pitch options are available as small as 6 mm for digital billboards. Tight spacing between LEDs produces a seamless, unified image when viewing both near and far.
Targeted light output ensures that your content is crystal clear for your intended audience, but it won't be an annoyance for your neighbors.
Beautiful Pictures
By choosing a manufacturer that tests and sources all the components in your display, you'll have one with the best LEDs available. With the brightest whites against the deepest matte black background, your display can produce images with the perfect level of contrast.
LEDs with full-color capabilities give you unlimited content potential. Easy calibration mixed with high-quality LEDs make it possible to display any image beautifully.
Energy Efficiency
Daktronics roadside, urban and eye-level displays feature light sensors that can automatically adjust the brightness level of the screen, ensuring that your digital billboard can be seen in broad daylight yet won't be too bright for drivers at night.
The brightness level is always perfect at any time of day, even in environments with lots of ambient light. In other words, your display uses the minimum amount of energy while maximizing visibility.
HDR Imaging
With High Dynamic Range (HDR) Imaging, your display will produce the highest-quality content possible. What is HDR? We explain it in 90 seconds.
Daktronics billboards are engineered to be beautiful for their entire lifetime.
---