How Your Display Technology Can Help
Free PSA content available to LED sign owners to help communities prevent the spread of COVID-19.
3/17/2020
Categories: Business & Community, Out of Home Advertising, Sign Company News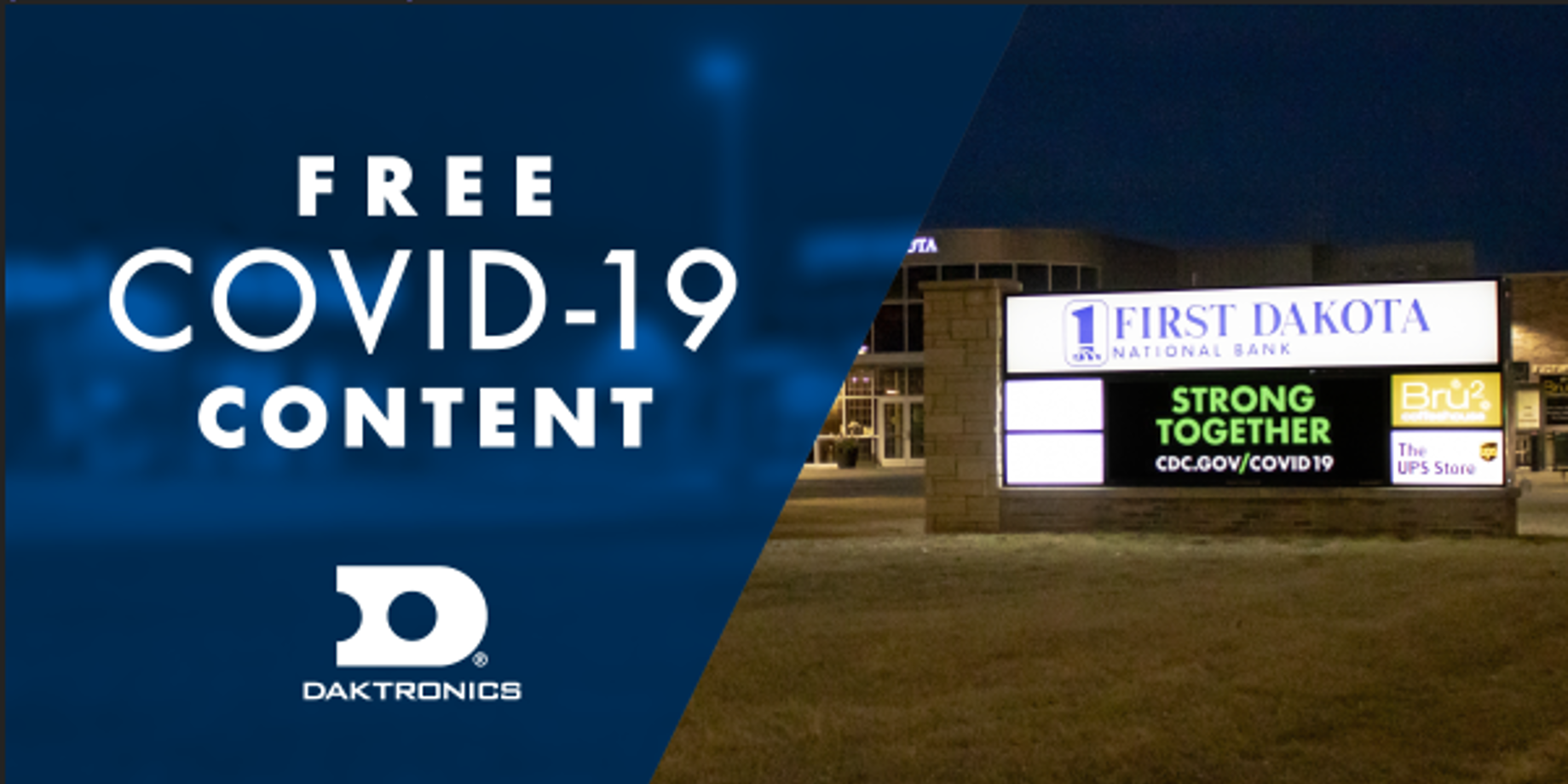 As the world is facing the COVID-19 outbreak, many question what they can do to help. One of the fastest methods for communicating information is through your digital display.
Daktronics is offering free content at www.daktronics.com/covid19content so you can update the public as quickly as possible. We will continue to add additional messages over the coming days.

The content focuses on 3 different themes. Whether you use some of these messages or design your own, consistent communication will help with public awareness.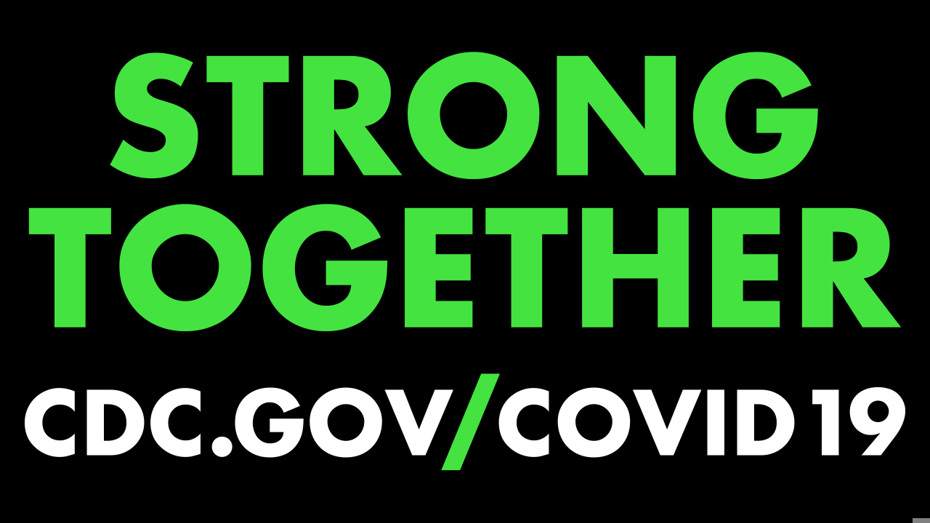 Communicating changes to your business or community. There's a variety of questions people have right now – Do you deliver? What are your new hours? Have you received a new shipment? Are you hiring? Anticipating these questions and proactively promoting it may save your customers a long wait on the phone.
Sharing uplifting messages. While it is a time to be cautious, it is not a time to panic. People want to stay informed, they also want to be encouraged and reassured.
Promoting PSAs. We've all heard the basics – don't touch your face, wash your hands and practice social distancing. These principles will make an impact when practiced properly.
We hope that you, your families and communities remain healthy. Together we can limit the spread of COVID-19.
---