Give Thanks: Community & Personal Messages on Your Display
Now is the time to celebrate those people and truly give thanks to those who make a difference in our lives.
Daktronics Commercial Software Training on 11/15/2017
Categories: Venus 1500 Training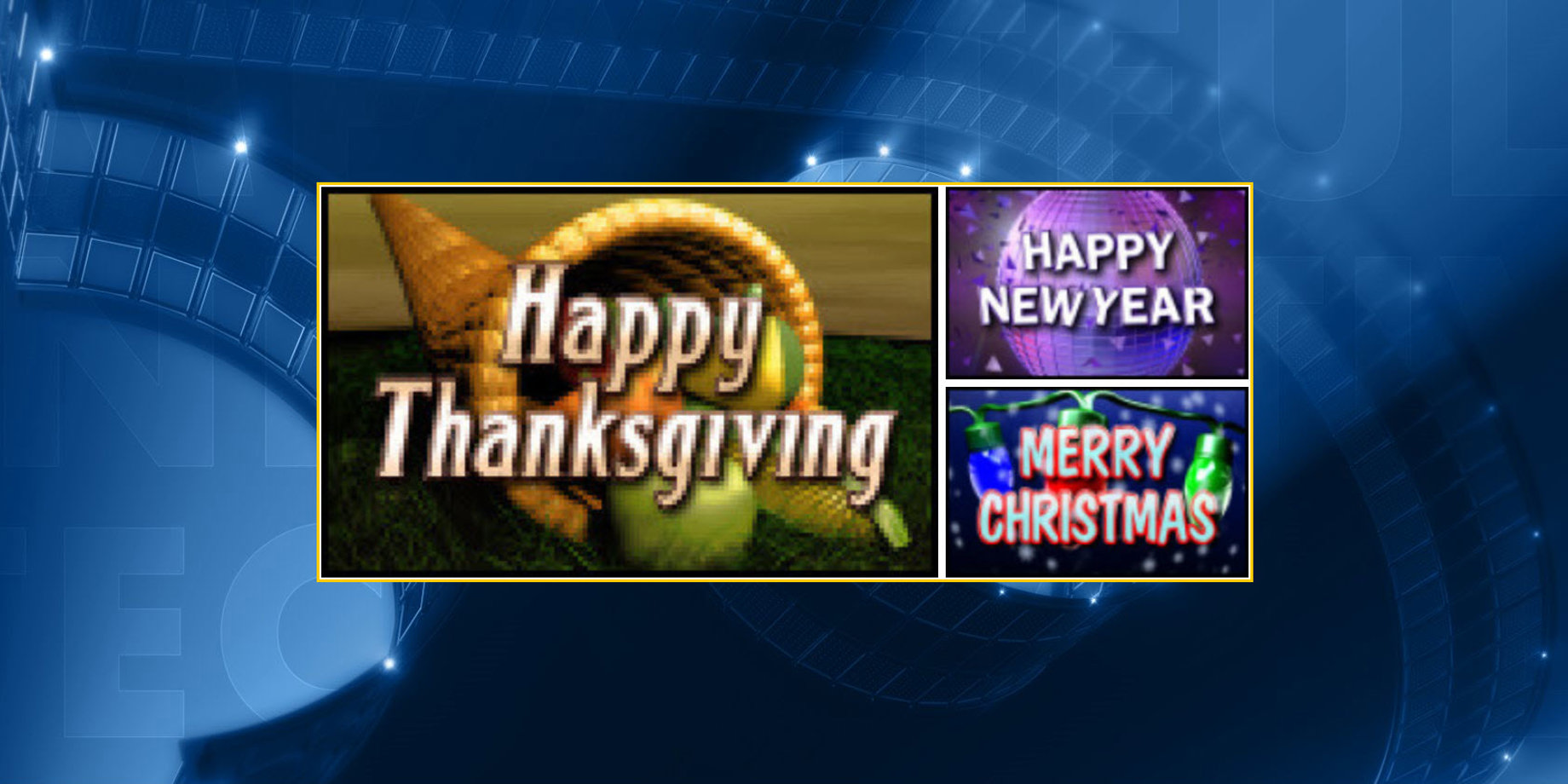 Giving Thanks
It's that time of year! The holiday season is upon us with Thanksgiving right around the corner and Christmas and the New Year arriving before you know it. With that in mind, this time of year is when most people tend to have the most holiday spirit, feel the most generous and enjoy a larger sense of community and family.
Are you feeling excited for the holidays? Are you looking forward to spending time with friends and family? Are you planning on sending 2017 out with a bang and starting 2018 off with a clean slate?
If so, then you are like many of us! Just remember, you couldn't have made it through this year without those around you supporting you, cheering you on and up and giving a helping hand. Well, maybe you could have, but it wouldn't have been as fun!  Now is the time to celebrate those people and truly give thanks to those who make a difference in our lives.
Don't get me wrong, you could, and probably should, be doing this all year long, but for now we are not going to dwell on the past. Instead, we are going to focus on the present and the future.
Community Messages
The primary use for most LED displays is to advertise goods or services, but you can also use your display to keep your community informed of events and to celebrate special occasions. Using your display for these things can really help to build a sense of togetherness and goodwill in your community.
Trainer Tip: Think about how your campaign can involve community events and public service announcements. A recent survey* revealed that 55% of shoppers believe a message board shows the store cares about the community. So, it's important to look at your city's calendar to tie in specials with local tournaments, meets and events.
Let's say, for example, that your local high school football team has made it to the state championship. What a great time to put up a message on your display wishing them good luck! People in your community will be informed of their success and appreciate your support for the team!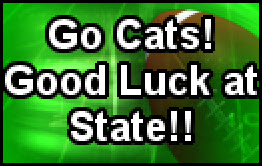 You could even take advantage of the situation and set up a promotion. For every touchdown they score in the game, you will give 7% off certain goods or services. Now, not only are you supporting your community, but you are also getting more people coming through your door!
Personal Messages
Another way to show that you care about your community and those living in it is to give thanks to your customers and your employees. Let the community join in on the fun and celebrate people's birthdays and anniversaries, as well!
For example, you could create a message that congratulates your Employee of the Month,  or you could create messages congratulating people working at your business for [X] number of years.  Just think how proud they will be seeing their names up on your LED display!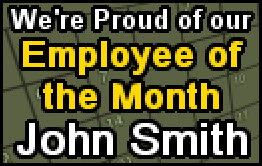 As I mentioned earlier, you could even let your customers request to have birthdays, anniversaries, graduations, weddings or any other rites of passage announced on your display, like radio stations do! Just think about all the parents out there who would love to have their child's name appear on your display on their special day. Or all the happy couples out there who want to announce their big day!  They may even be willing to pay you a fee to do it.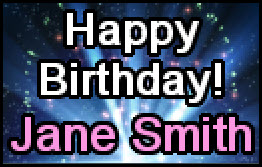 Remember, now is the time to get started creating community and personal messages because the holiday spirit is high, and, hey, maybe it will lead to you sharing that new-found goodwill all year long! For now, just be sure to wish everyone a Happy Thanksgiving, a Merry Christmas and a Happy New Year!
Trainer Tip: Now is also the perfect time to use your display to remind people to drive slowly and carefully.  During the holiday season, more people are out on the roads than normally, driving on both familiar and unfamiliar roads. Not only that, during this time of the year the roads can be treacherous and slippery due to ice or snow, depending on where you are.
If you enjoy reading our blog and find the information we share to be useful, then be sure to click on the orange "Receive Email Updates" button on the right side of the page to subscribe!
Thanks for reading!
* The Economic Impact of Exterior Electronic Message Boards, April 2014
---