Digital Billboards Provide Community Benefits
Digital out of home can go beyond advertising. Daktronics displays can help you inform, entertain, and keep communities safer.
6/6/2022
Categories: Out of Home Advertising
Daktronics digital billboards are the ideal medium for advertising. But did you know they can be used to make communities safer and better informed? They can even provide an outlet for local artists.
Here are some ideas for many different ways to make your digital display a benefit to your community – and your advertisers:
If you use Venus® Control Suite software to control your content, you have access to the Integrated Public Alert and Warning System, or IPAWS. This is a national system that provides local alerts regarding emergencies or disasters.
Make sure people see what's coming their way, whether it's a blizzard, a tornado, or a simple rainstorm. You can let people know what actions they need to take, or just let them know what's happening so they can be prepared.
Getting the word out quickly can prevent harm and even save lives. When an older person or a child goes missing, you can put photos and information up on your digital display so everyone who passes by can keep their eyes peeled. An informed community is often the best way to help those who need it.
Digital displays can raise awareness and empower the community to report suspicious and potentially harmful activity. The Daktronics creative team recently partnered with the organization Human Trafficking: In Our Backyard.
We created free content to help raise awareness to end human trafficking that you can use on your display.
Digital displays showed their value during the COVID-19 pandemic, providing encouragement, essential information, community connection and even much-needed humor.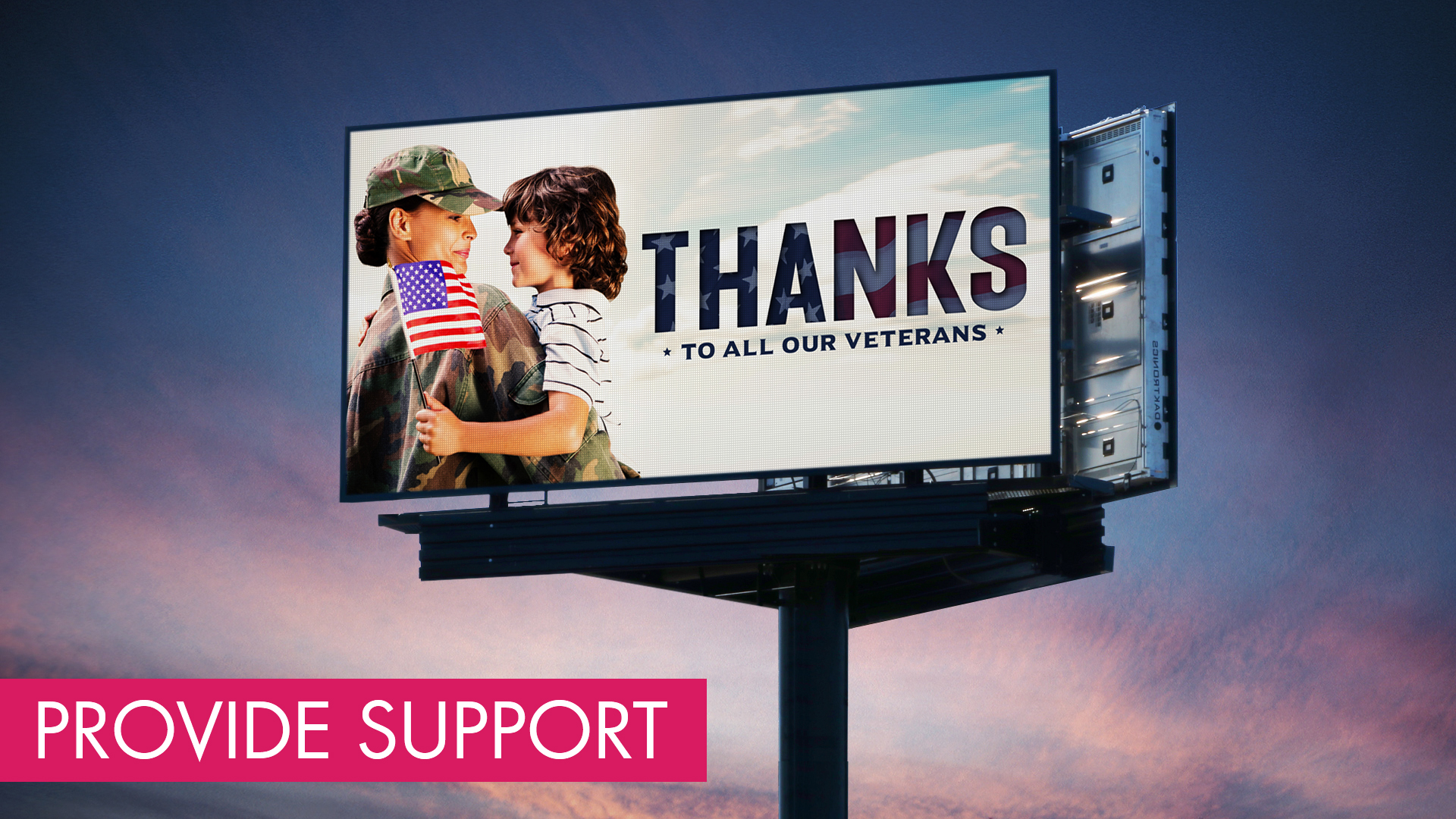 Whether you're supporting educators or healthcare workers, promoting goodwill or an event, or giving community fundraisers a platform, a digital billboard gets the message out effectively and beautifully. You can congratulate graduating seniors, support the troops, or even send out special congratulations to local athletes.
Public art brings interest and excitement to the area. You don't have to provide a permanent placement for local artists to be part of the artpop movement. A digital billboard can be the ideal canvas for local or area artists. Learn more about ArtPop Street Gallery.
When a criminal is on the loose, your digital billboard can get the word out fast. Using images, phone numbers and even reward information informs the public and makes escape much less likely.
---