Data Studio Steps Up to the Plate in Minor League Baseball
Daktronics Data Studio Baseball | MiLB is an automated stats interface to deliver player, team and game stats directly from MLBAM.
Justin Ochsner on 12/5/2019
Categories: Pro Sports and Colleges
The joy of attending a baseball game is something that keeps fans coming to the ballpark year after year. As such, Minor League Baseball (MiLB) teams are constantly looking for a way to put on a great show with a limited budget of time, staff and money while still adding excitement for their fans.
At Daktronics, we know part of that experience revolves around the video board. But we also know it goes much deeper than that. Aside from putting that big TV in the outfield to supplement the live action, teams need to provide the content for that display.
We're always looking for ways to give those teams an improved, efficient workflow while helping them bring their displays to life for their fans. This is why we've developed an automated statistics interface – Data Studio Baseball | MiLB.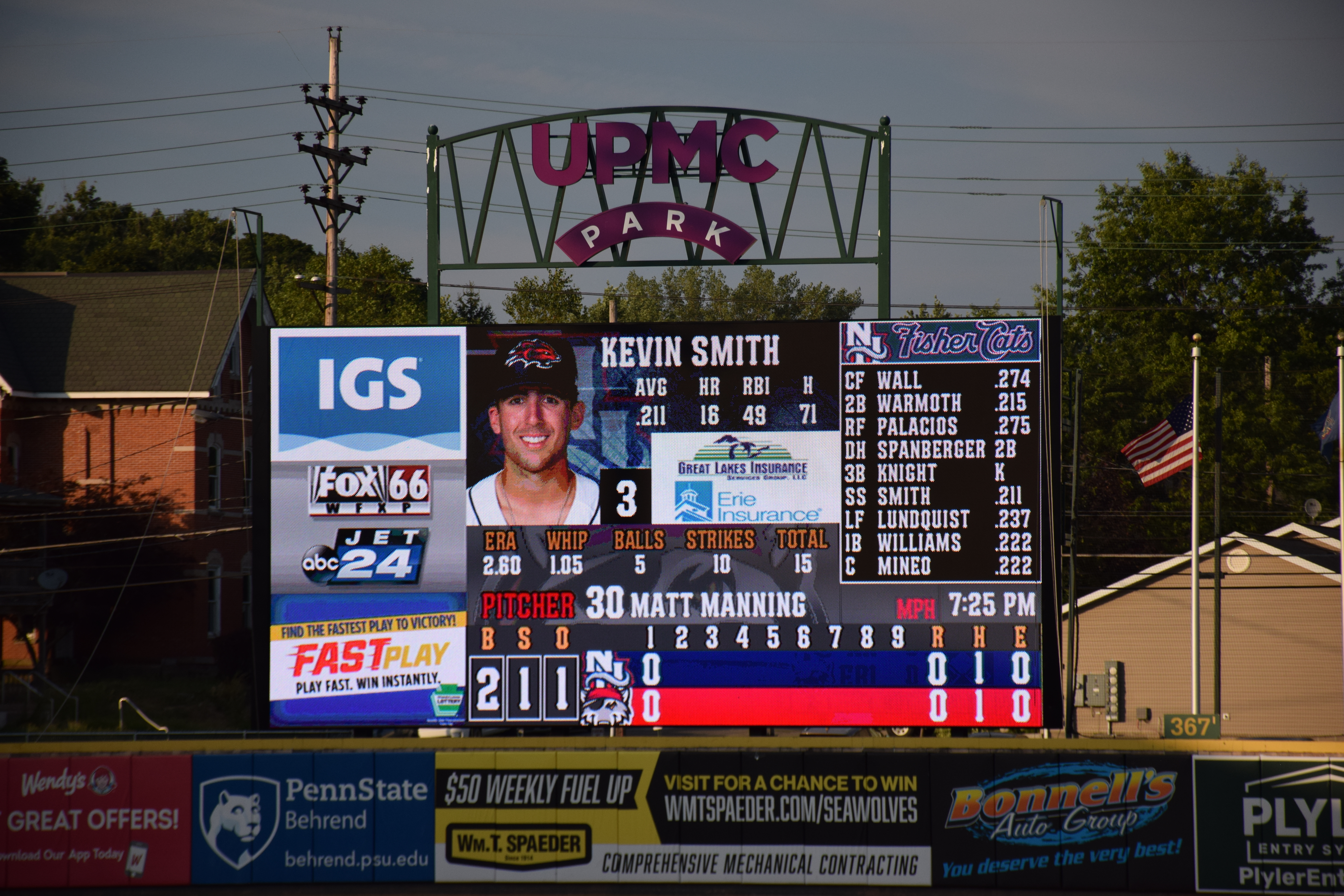 Based on customer feedback and what we were seeing in the field, we developed this solution to deliver player, team and game statistics directly from MLBAM. It also includes out-of-town scores to reduce the amount of software needed in your control room. While DakStats is still available, this new solution simplifies things for minor league teams by eliminating the need for an operator dedicated only to stats in their control room.
Bringing stats to baseball fans with less overhead, all while being automated? That's right! But it also saves seating room in the control room and lessens the amount of software operators need to learn.
This solution has teams and operators squarely in mind as it streamlines workflow and, much like DakStats, it allows for templated stats layouts instead of creating a new piece of content for each player.
---