We're Here To Help!
Take advantage of Daktronics 24/7 digital billboard support services. We offer a variety of packages to meet each partner's needs.
10/13/2021
Categories: Out of Home Advertising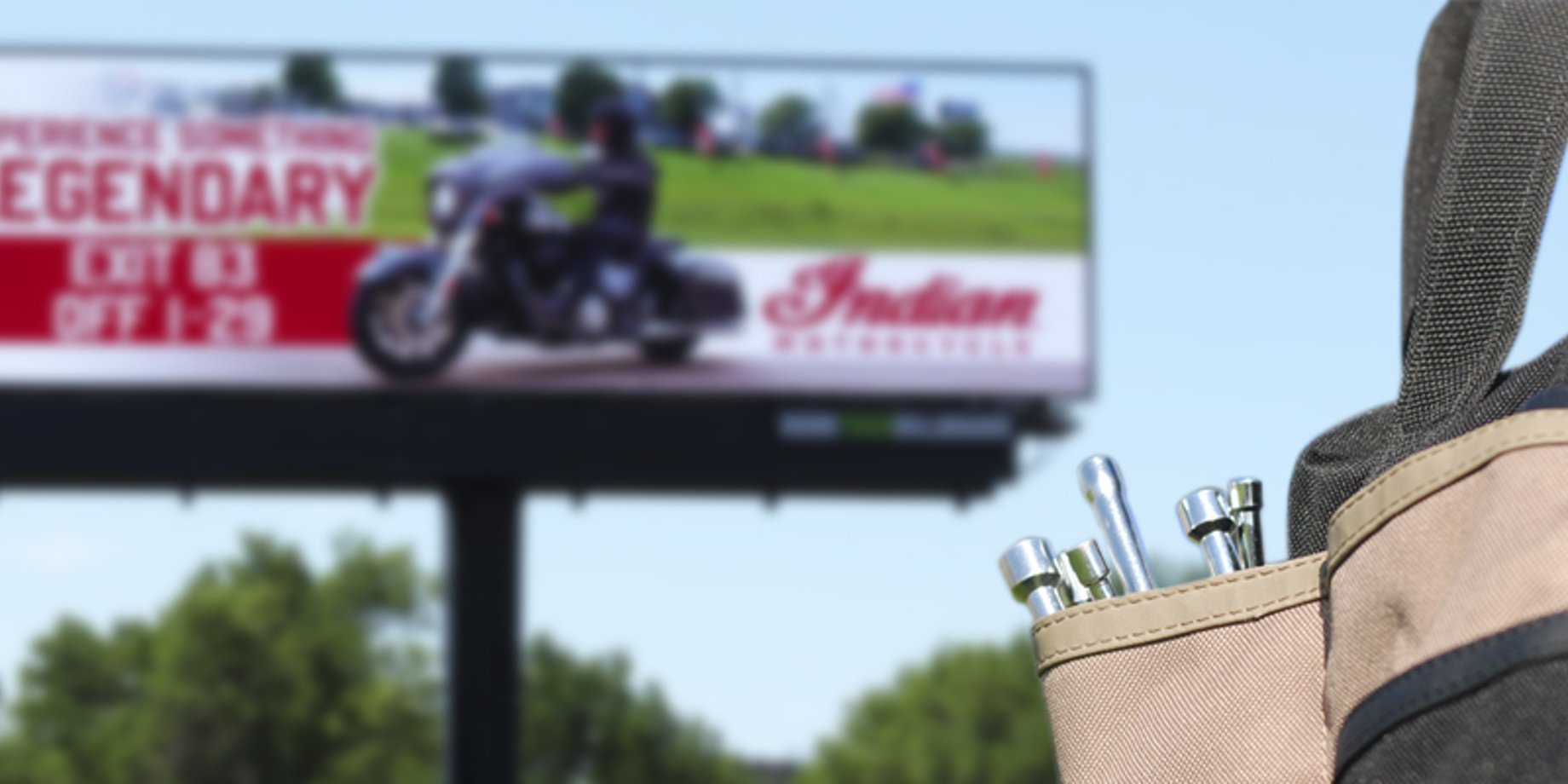 Night or day, rain or shine. Daktronics Services Team is ready to help you resolve any issues regarding your display, whether it be part repairs, exchanges, or troubleshooting.
Using remote diagnostics, our technicians have full access to your display, allowing them to access information like component temperatures, system failures, communication interruptions, etc. After identifying the problem, they will work with you to form a course of action. If needed, a technician will operate on-site to ensure all components are performing properly.
For tips on keeping your billboard in tip-top shape, view our systems support guide. Here, you can find training videos, informational articles, and tips for maintaining your system's functionality and preparing equipment for severe weather storms.
Contact Us
If you are looking for assistance with a broken or malfunctioning display, call 1-877-DAK-TRON or submit a case through MySupport.
Preventative Maintenance Checks (PMC)
Every four years, a Daktronics technician will assess your digital billboard on-site to ensure every part is working as it should. If any issues are identified, they will fix them on the spot.
Packages
We recognize that each billboard owner's business model is unique, so we offer several options and the freedom to upgrade your package at any time.
Find details about each package and more information about our support services by downloading our Digital Billboard Maintenance Brochure.
---