Lifetime Brilliance
Daktronics designs and manufactures displays with longevity in mind. We select components with the longest lives and highest functionality, and only the brightest, most reliable LEDs make the cut to be used in our displays.
2/8/2021
Categories: Out of Home Advertising
Most LED displays look similar right after installation, but the difference in quality becomes clear over time when LEDs start to age. Daktronics performs extensive testing on every component of digital signs and makes sure the best parts are put into our products.
Our in-house testing facility pushes LEDs to their limits to ensure Daktronics displays look their best during the entire life of the display. This photo shows how the competition stacks up. Some of these manufacturers even claim the same specifications on paper.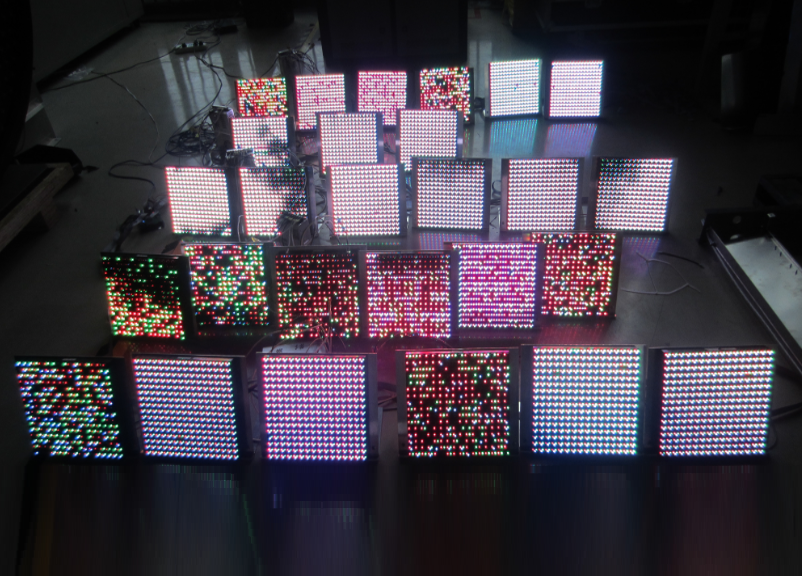 Daktronics designs and engineers every part of the LED display to get the most out of it. Our matte black module coating and louver design minimize the glare from ambient light. Our multi-directional light sensor automatically adjusts brightness to find the perfect level to produce visible content while saving energy. Targeted light output directs light so the intended viewer sees the best possible image.
High contrast and crisp colors produce a beautiful, eye-catching image – but don't be fooled by companies that claim to exhibit these same qualities at rock bottom prices. Through our vast research, we have found that the lower the LED cost, the greater the failure rate. You really do get what you pay for.
Easy Replacements
Repairing any damaged parts on your Daktronics display is simple. We carefully source every component and then assemble the full display under our roof. Our advanced monitoring capabilities help service techs quickly identify any display problems prior to arriving on site, so service calls are quick and cost effective.
Other companies may source lower quality components, use pre-assembled modules, or even purchase entire display sections from various manufacturers. That can cause increased component failures and make replacement parts difficult to secure. Those expenses can add up over time.
Our straightforward replacement process keeps your display looking brand new for years in a way that other companies who use pre-assembled parts can't.
Never settle for anything less than brilliant. Learn more about how a Daktronics LED display can provide you with lifetime brilliance.
---