How to test out your NCAA Basketball Interface
Are you ready for the next first tip off? Prepare for your season with confidence by checking your NCAA basketball stats interfaces.
Daktronics Control Panel on 10/10/2018
Categories: Pro Sports and Colleges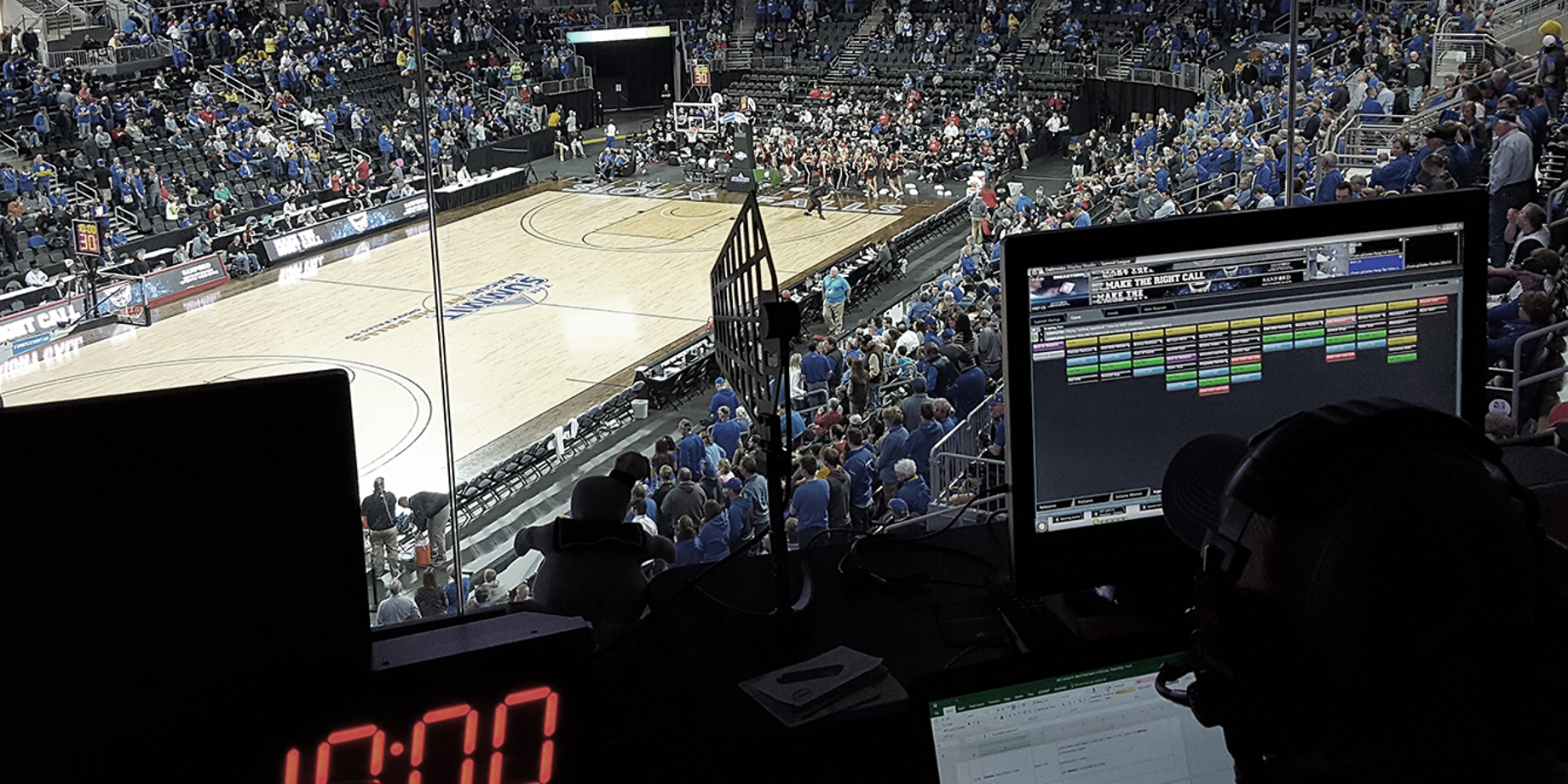 Follow the steps below to ensure your NCAA interface is ready for the upcoming basketball season. This includes Stat Crew, Genius Sports and Presto Sports as describe in this previous post- Genius Sports and the NCAA – What You Need to Know.

Are you running your Stat Crew interface (DSTI) on the same computer as previous seasons?

No – Go to step 2.
Yes – Go to step 3.

Connect the new computer to the All Sport console by following the appropriate instructions below:
Is the interface completely set up on your computer?

No – Go to step 4.
Yes – Go to step 5.

Use the following resources to complete the setup

Check with Genius Sports or Presto Sports interfaces for resources on exporting xml to Daktronics Scoring and Timing Interface.

Visually inspect your system to make sure all components are properly connected and verify that all software have the latest version installed.
Have you used the interface for a different sport than the upcoming season since last year?

No, I have not used the interface since last year's season, so I have the correct interface settings. Continue to step 8.
Yes, I have switched from one sport season to the next, so I have to update the Stat Crew settings.

Review the sport settings based on your interface.
Test the system in advance in preparation for the first event. Did everything work as expected?

Yes – Go to step 10.
No – Further testing of your system is necessary.

Do further testing of the system by following the instructions below. If necessary, create a service case in MySupport. 
Congratulations, your Stat Crew and DSTI are ready for the upcoming sport season.
Check our Knowledge base to check your system for other NCAA sports:
---