Elevating Your Game-Day Production with Daktronics Catalog Packages: Q&A with Trisha Schuver
We recently sat down with Creative Services Manager, Trisha Schuver, to get her take on the Creative Services Catalog Library as well as some of the NEW elements that have been developed. Read on to learn more about this offering and how you can implement it at your facility. What is your Branded Catalog offering […]
Daktronics Control Panel on 12/6/2018
Categories: Pro Sports and Colleges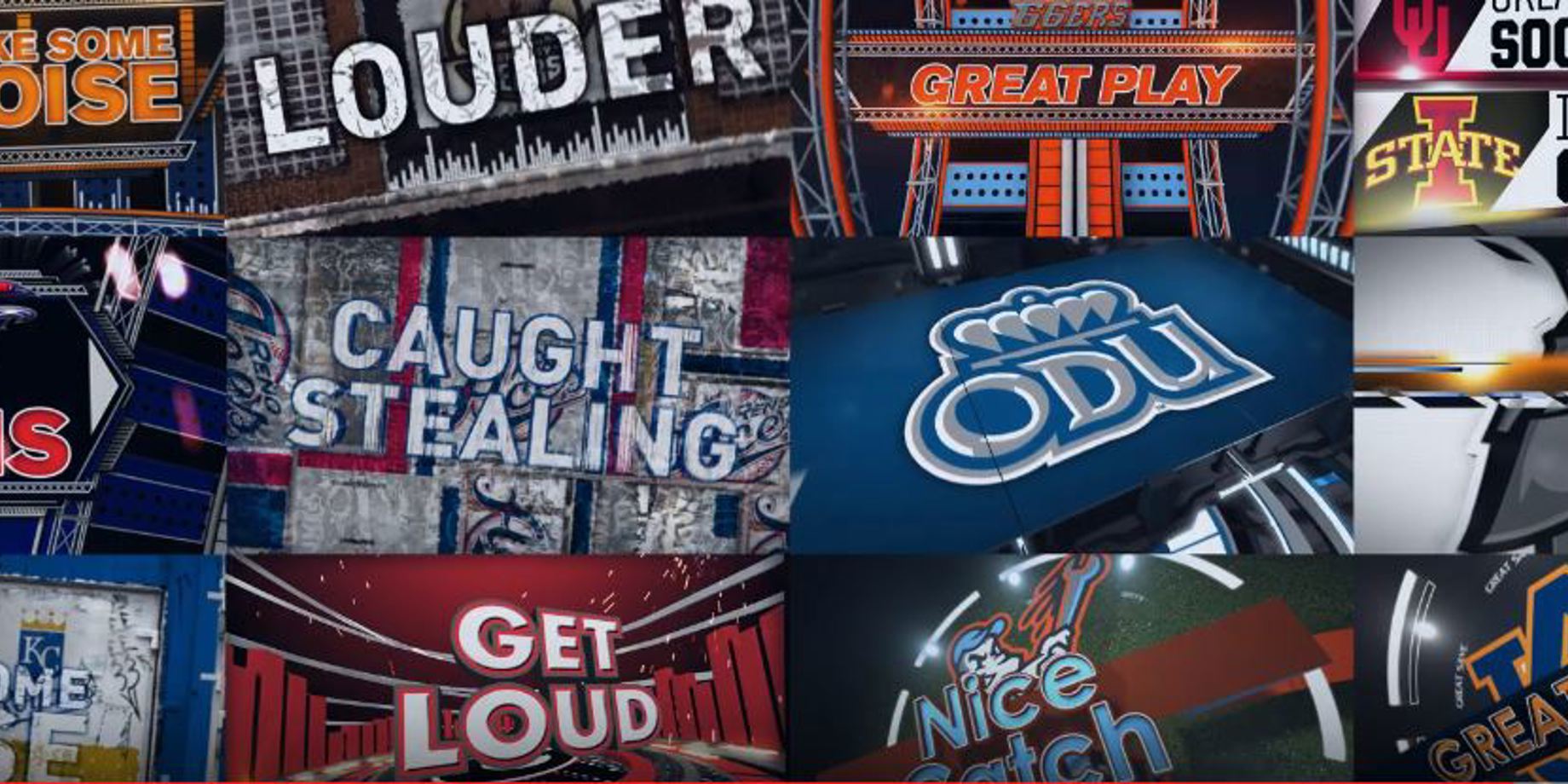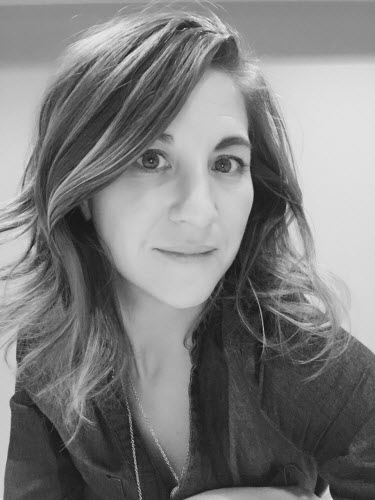 We recently sat down with Creative Services Manager, Trisha Schuver, to get her take on the Creative Services Catalog Library as well as some of the NEW elements that have been developed. Read on to learn more about this offering and how you can implement it at your facility.
What is your Branded Catalog offering and what type of content is going to be in it?
Creative Services has been doing content for many years, in addition to creating custom content we also recognized the demand for pre-designed content as well. It enables a quick turnaround. It is affordable. And, it is high quality. We started with a standard catalog offering, these animations were designed to 'come as they are,' and just require a quick resize and render to deliver. This content filled a void in the market and has been popular for many years. Since then we started hearing from customers that they would like to see more unique elements, content that showcased their logo and colors while maintaining the same price point. It was then we developed what we refer to today as our Branded Catalog. The Branded Catalog animations come in several different design styles which allow you to create a cohesive look to a game day production. With each style we are able to change the colors of the animations and add a logo (team or sponsor). We have recently released two new styles, Acuity and Cinematic, which we are very excited to debut!
More recently we've taken the catalog another step and added a new interactive games to our offering. This has been made possible due to some new features with Daktronics Show Control. These new interactive games will allow customers to act on the fly when they are playing the games. The games are able to be customized and controlled through the Show Control, eliminating the need to render, re-render and re-load content before every event. The other great thing is that every time the game is played, it will playout differently. We currently have three games developed, each are takes on old school favorites: Memory, Who What Where and Hot Seat. These interactive games can be used to create new sponsored fan engagement opportunities in your production at an affordable price. That is really key… we know there are a lot of options out there, but we want to make sure we continue to offer products to our customers that are not only quality but are affordable and easy to use.
With these animations, is there content for displays other than the main video board?
Yes, all our catalog animations are developed in a way that they can be resized and played on any display size. So, whether it is a long ribbon display or a corner piece of a centerhung, our content is designed to be easily resized as needed. Our games are designed to work in a 16:9 format.
Is everything pre-made or is there some level of customization available?
As mentioned before, with our Branded Catalog, we will customize colors and logos based on your choosing. I should also mention that those packages include several elements, (replays, headshots and matchups), that after initial design adjustments can be provided as templates to our customers so they have the ability to update and adjust on their own.  
At what level of sport are you typically seeing customers using this type of content?
We are very fortunate to have a customer base that spans from the high school to professional sports teams. The primary market for this content has been with collegiate and minor league sports teams. We have had some professional teams find value in this offering as well though, often times it provides a way for them to get new elements to supplement their current content library quickly and at an affordable price.  
With this catalog and getting different types of content, what's the advantage if a customer went this way opposed to maybe creating the content themselves?
I think the nice thing about exploring our catalog is that it is very high-quality content. We've got a design team that has been creating content for LED displays for years. They know what they are doing, and they do it well. The biggest advantage is really the bang you are getting for your buck. You are able to get a substantial amount of content at a good price to increase your content library very quickly. There is a lot of value in custom content as well, so I don't want to discount that, but when faced with tight budgets and short timelines, this really makes sense.
You mentioned minor league teams, are there any specific customers you've seen using content in unique ways?
Yes, there are so many talented teams out there pushing the capabilities of their display and control systems. One that sticks out recently though is the Frisco Roughriders. They really did a nice job of pushing the envelope this year and got a lot of great attention because of it. They created a series of interactive races using the three LED outfield fence displays, controlled them with Daktronics Show Control. Contestants were invited down to the warning track to race against different characters on the displays and the crowds loved it. We had the opportunity to work with them to create a "Where's Teddy?" game, which was a lot of fun as well. Think of Where's Waldo with a digital spin. With all of these, they created a way that really allowed both contestants and fans to get engaged and participate in the features which was great.
Let's say I'm a sports customer with a new video board and am excited about making a huge difference for my fans, but I don't know where to start, is that something your team can help with?
Of course!  I am a little biased, but I like to believe that our Creative Services teams has one of the best jobs in Daktronics. As you know, Daktronics manufactures a great product so the fact that our team that has the opportunity to help customers around the world turn that product into something that creates an experience for others is a lot of fun. We have a very talented team that will work with you to help you understand how to not only engage your fans, but create opportunities for corporate partners using the content services that best meet your needs and budget.
For those interested, how can they get started with Creative Services?
Contact our team at professionalservices@daktronics.com or fill out our form. You can also see examples of our work on our YouTube channel.
Thanks, Trisha! There you have it. There are lot of content options, and Trisha and our Creative Services team can help with your needs.
---