Dedicated to Your Success
Hone selling strategies, learn about the latest technology, and network with industry professionals.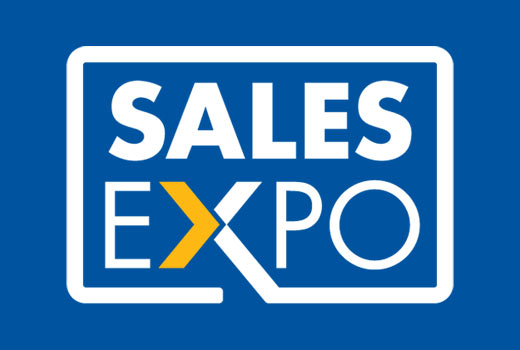 Sales Expo
September 21-23, 2022
Brookings, SD
Attend our tuition-free seminar to grow your digital sign sales.
Since 1983, the Daktronics Sales Expo event has empowered sign company owners and sales staff with selling strategies and technical product knowledge on outdoor and indoor digital signage. We will work together to solve challenges in the industry. Attendees are armed with the personal connections, tools, and knowledge to overcome those scenarios.
Meet Our Keynote Speaker
Erik Therwanger
Erik is the founder of Think GREAT and draws from his experiences as a U.S. Marine, executive business leader, sales professional, and entrepreneur. His interactive and entertaining style engages audiences as he empowers them to open new possibilities in their personal and professional lives.
Details
Take this opportunity to show off your favorite sign design and compete against other sign companies for the opportunity to win $250! Daktronics is offering two separate categories. Category one will feature displays 49 square feet and smaller; category two will feature signs 50 square feet and larger. Attendees can submit one design in each category.  Entrants will present their project at the Thursday night Banquet and a live vote will determine the winners.
Contest Rules
Design must have been installed after September 1, 2021.
Design must feature a Daktronics new model product.
One submission per category per person will be permitted.
All entry photos become property of Daktronics and will be used in marketing literature.
Deadline to submit entries is September 16, 2022.
Must be a registered Sales Expo attendee to enter.
---
*Sessions available for the virtual option.
Wednesday, September 21 - Daktronics Campus

8:30 - 12:00 PM
Plant Tour/Optional Sessions
12:30 - 1:00 PM
Check-in
1:00 - 5:00 PM
Sessions/Product Showcase
6:00 PM
Networking Dinners
Thursday, September 22 - Daktronics Campus

8:00 - 8:15 AM
Check-in
8:15 - 12:00 PM
Sessions
12:00 - 1:00 PM
Lunch
1:00 - 5:00 PM
Sessions
5:30 - 9:00 PM
Banquet and Sign Design Presentations
Friday, September 23

8:30 - 1:00 PM
Pheasant Hunt/Golf Outing [Optional]
---
All Sales Expo sessions and meals are free.  Attendees are responsible for their own travel and hotel accommodations. 
Hotel Information
Daktronics has reserved a block of rooms at the Country Inn & Suites, Hampton Inn and Comfort Suites. Call and ask for the "Daktronics Sales Expo" rate when making your reservation.
Country Inn & Suites
$75 | Phone: 605-692-3500
Hampton Inn
$99 | Phone: 605-697-5232
Holiday Inn Express & Suites
$94 | Phone: 605-692-9060
---