UNIVERSITY OF OREGON
THE CHALLENGE
As a premier collegiate football program, the University of Oregon needed to deliver an ultimate game-day experience with the quality expected by their student-athletes and fans. The new LED technology at the stadium and its capabilities drove the need for upgraded graphics to leverage the system's full capabilities and the university was looking to rival the graphics commonly associated with broadcast television.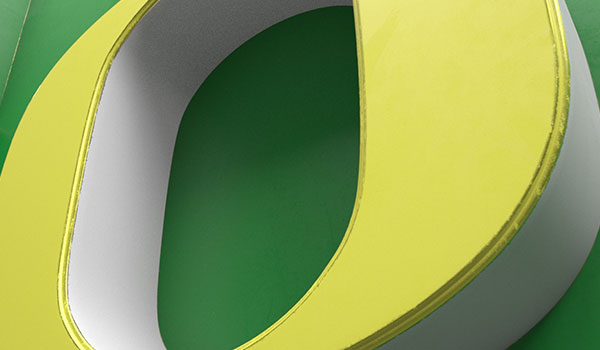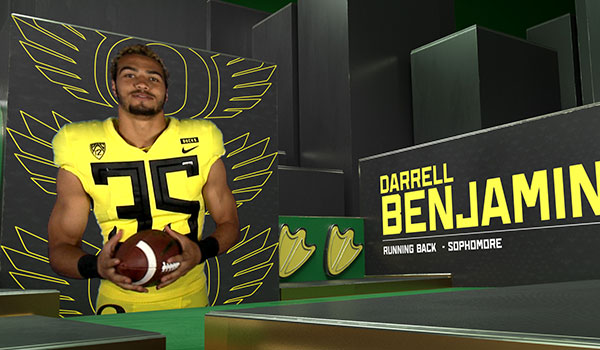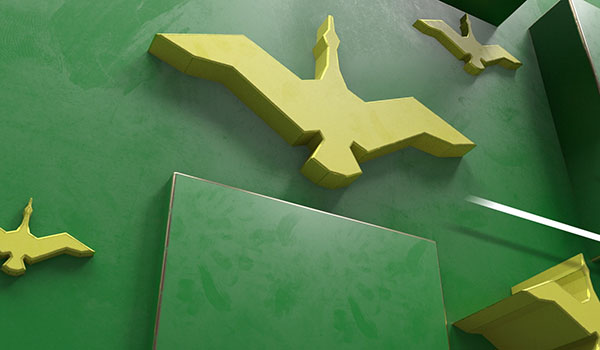 THE SOLUTION
Daktronics Creative Services consulted with the University of Oregon to share the capabilities of their system combined with what they could deliver for creative digital content and how it can work together, all within the Daktronics product family. The capabilities of Daktronics Show Control and Live Clips allow for a streamlined control room production while delivering the level of game-day elements expected at Oregon's level of play – a seamless pairing of technical elements with creative digital content. This includes broadcast level graphics with elements that can be used across multiple platforms including broadcasts and streams, social media accounts and even in other venues on campus.
One deliverable stood out for Oregon and their brand – customizable templates. As Oregon dons a new, unique uniform for each game, these templates, too, can share in those unique looks with customized colors to match. Prebuilding these colors into the templates allow for the university to quickly and easily change the branding for each home game to match the uniforms and further immerse fans into a cohesive game-day production.