TAMPA BAY BUCCANEERS
DISCOVERY PHASE
Daktronics collaborated with the Tampa Bay Buccaneers to understand their goals and build a comprehensive list of elements. With newly installed LED video displays throughout their venue, it was the perfect opportunity for the Buccaneers to give their fans an entirely new experience by taking their content and production to the next level.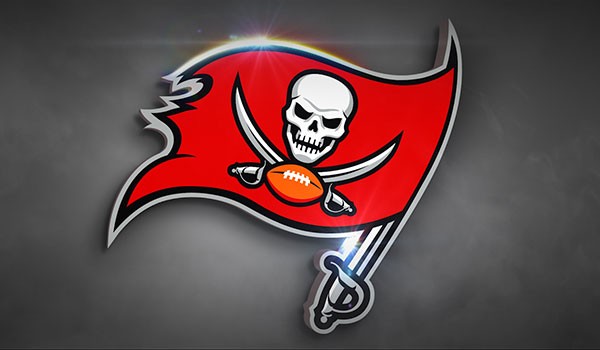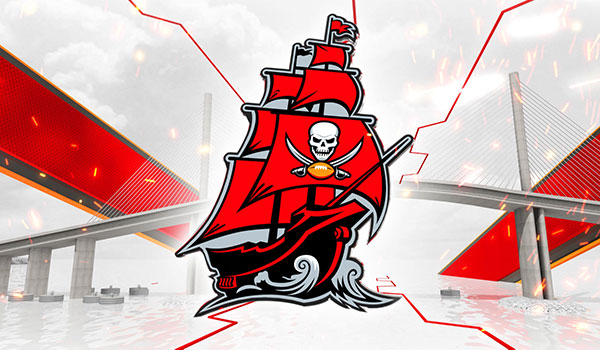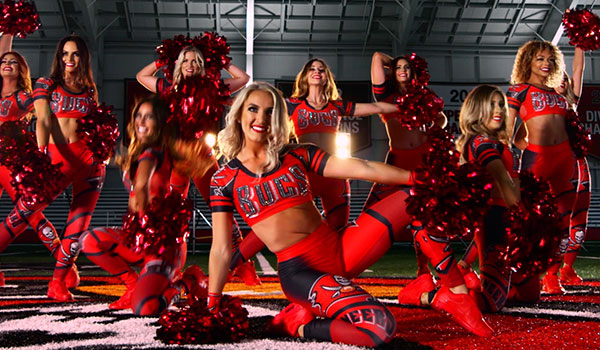 THE SOLUTION
Daktronics approached the project by developing a library of assets that were created in a way that allowed them to be utilized throughout the content package. The Creative Services team began designing each piece to interact with one another and timed to flow from one element to the next. Some prompts, such as interception, sack and fumble, were strategically timed for impact on the main video board while supporting graphics rippled across the tower and fascia displays. Keeping the high-intensity show strategy in mind, Daktronics restructured the build list to add six variations of each prompt. Pinnacle elements included three single-canvas prompts, timed to live cannon fire.
Creative Services provided prompts, matchups, logo treatments and headshots, as well as an extensive toolkit of broadcast elements played from their clip server for game and player data. The new intro consists of a minute-long feature that traveled across all the screens, evolving into a 360-degree display spectacular and pitting the visiting teams' boat against the Buccaneers warship.