OLD DOMINION UNIVERSITY
THE CHALLENGE
Old Dominion University (ODU) wanted cohesive branding across all of their sports when fans attend their live events. They turned to Daktronics Creative Services, a long-term partner they knew they could rely on, to deliver on their wants and needs for digital LED displays at S.B Ballard Stadium for football, ODU Volleyball Center, Chartway Arena for basketball, Bud Metheny Baseball Stadium and other displays on campus. The content not only needed to capture fans attention and immerse them in the action, but their entire production need to bring the energy and create a desirable atmosphere for their fans at each event. For that reason, ODU decided to rely on a Daktronics on-site event producer as well.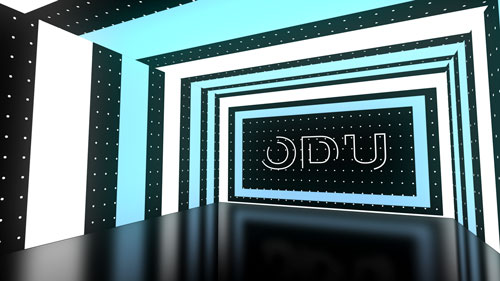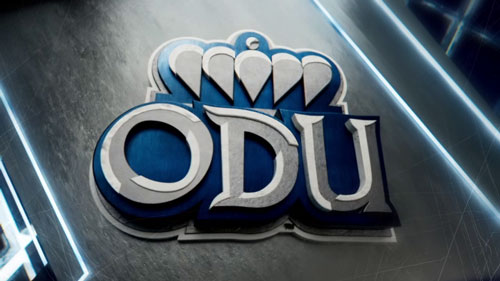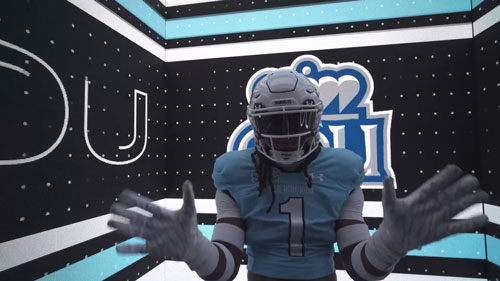 THE SOLUTION
The amazing results and solution that were delivered began with close collaboration. Daktronics and ODU worked to create a shared vision for the content and graphics that would brand the events for Monarch's Athletics and set the standard for all of their sports. This includes media days to capture studio-quality video assets to bring to life with graphics and animations, all under the ODU brand and specific to their programs.
The 2022 football team introduction video shoot was brainstormed, coordinated, setup and executed by our Creative Services team. An LED cube was used as the backdrop for the media day video shoot to have players in front of ODU branding and animations instead of a green screen. They were able to interact in this space in a unique way that led to amazing results.
For 2022's basketball season, a brand new look was created for digital content. The close relationship between ODU and our creative team led to in-depth collaboration that blazed a trail for the newest animations. Building on the team's identity for men's basketball (Together, Tough, Smart) and women's basketball (Heart, Determination, Grit) a full content package was delivered on brand, on time and on budget. This included logos, matchups, layouts and more for all different display sizes, strategically created for use on game day and in the way the Monarch's intended to run their show. Our team also handed over all content creation so ODU could continue to build brand consistency as they adjust and change as the season progresses.
Daktronics Event Production then stepped in and delivered the final game-day experience as intended. An experienced on-site event producer uses the digital graphics at the right time on the right displays to immerse fans in the experience for football, basketball and baseball events on campus. In this streamlined approach, the event producer serves as a go-between for the school and Daktronics as well as being on the front lines for additional service needs.