CENTRAL COLLEGIATE HOCKEY ASSOCIATION
THE CHALLENGE
The Central Collegiate Hockey Association (CCHA) was coming into existence for the 2021 season and needed cohesive branding to lead the conference and their affiliated schools, and they needed this work done from the ground up. Two specific packages were required, including a TV graphics package and a motion graphics package. The addition of Daktronics AJT Live Book technology for live streaming productions delivered a new level of professionalism and unlocked a plethora of capabilities that also required intuitive graphics.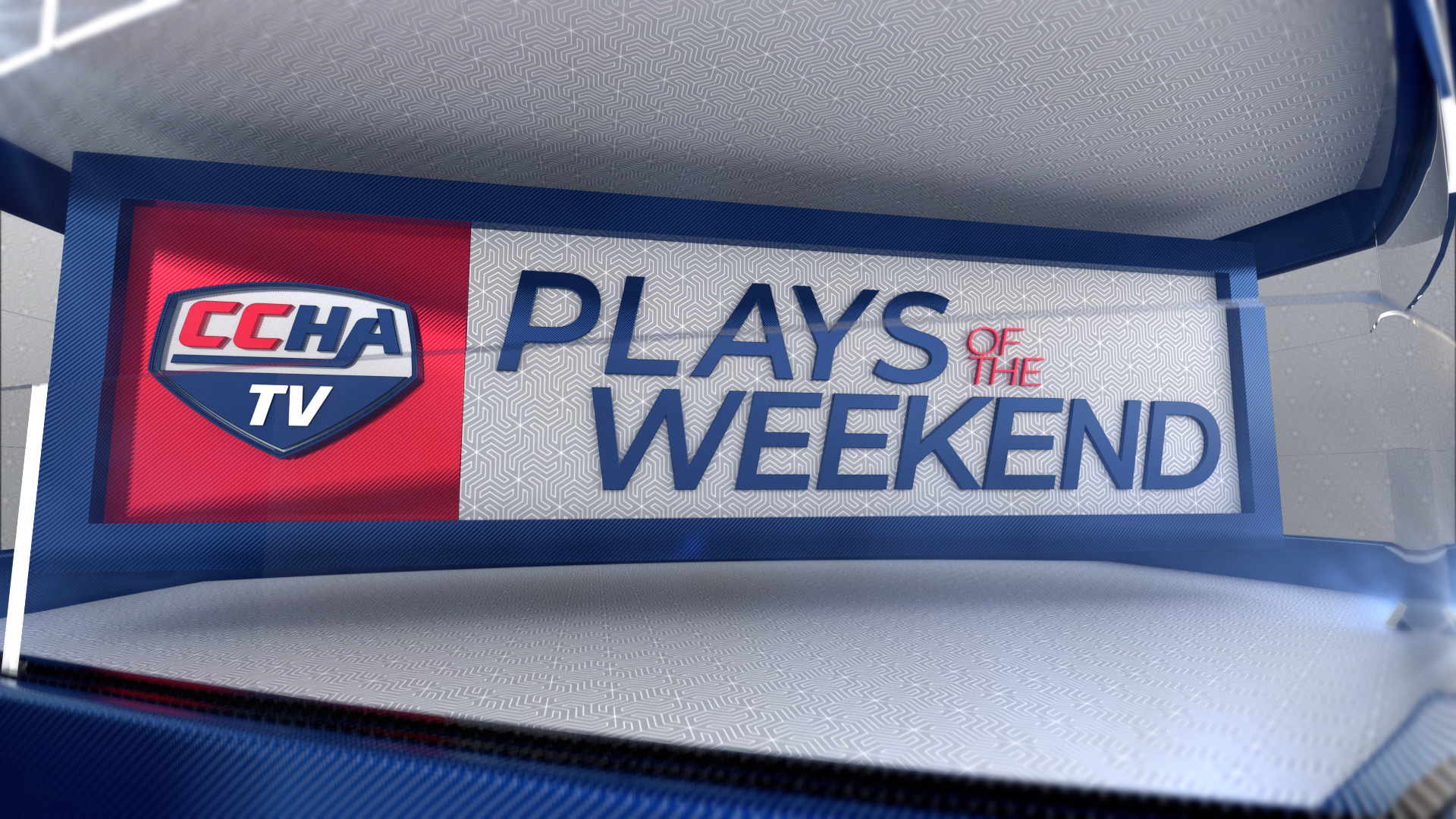 THE SOLUTION
To deliver the desired functionality and brand experience, as well as maximize the capabilities of the Live Book for each of the eight CCHA schools, Daktronics Creative Services team leveraged the expertise in technical functionality and paired it with the creative elements for the entire TV and motion graphics package. This allowed each of the eight schools in the conference to be using the same system for game-day productions as well as carry consistent, professional-level conference graphics.While the motion graphics package includes the professional-level logos and in-game prompts, the look and feel of those elements is derived from the TV graphics package that continues the branding experience for viewers. The CCHA brand itself was bolstered with a color pallet, fonts and a programmed scorebug to match.The Creative Services team also delivered templates designed for the Live Book technology that included real-time data layouts in multiple configurations from full screen to lower thirds and more. Each of the eight schools were also provided with logo wipes, replay graphics, and branded elements for standings, stats and player information. This allows for customization at the school level while staying on brand with the CCHA.
Whether watching a live TV stream, sitting in the arena or engaging with the CCHA on social media, all of the graphic elements deliver a cohesive branding experience. The conference and it's teams are all on a professional level with a graphics presentation that rivals the highest levels of the sport.