Video Walls
Video walls transform any blank wall space into an engaging and informative digital platform. Retailers and corporate offices alike are adopting video wall technologies to tell their stories. There are two primary technologies available for video walls, and Daktronics offers both. In fact, no other vendor offers this depth of product for video walls.
Create an Ambience
Video walls give you a medium to bring impactful imagery into your space from anywhere–from your backyard to halfway across the world.
Beautiful, dynamic content encourages people to stay longer in the space and imprints the experience in their memory.
Drive Revenue & Activate Consumers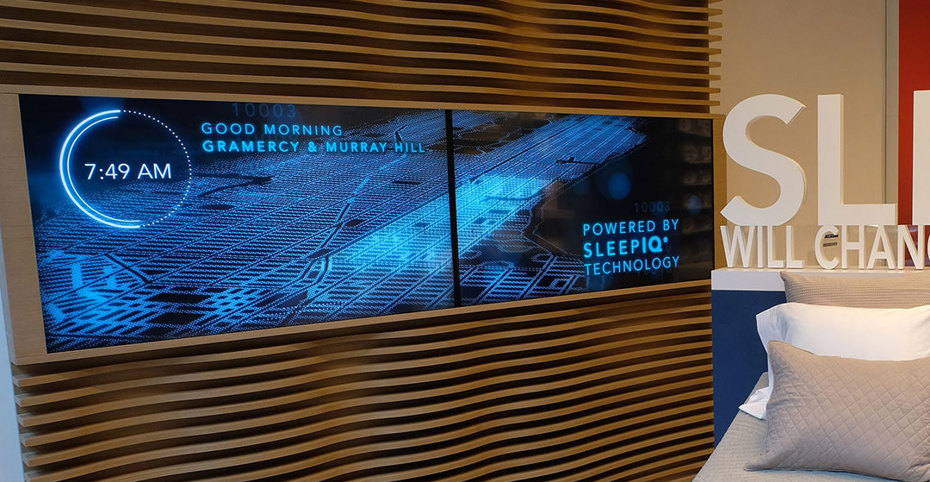 Video walls provide dynamic content opportunities for advertisers, sponsors and self-promotion alike.
Drive buying behavior with attention-grabbing content promoting specials and high margin items and make changes to your messaging quickly and easily with easy mobile-friendly control at your fingertips.
Communicate Important Information
Instantaneous updates equal peace of mind for travelers and commuters. Video walls show critical wayfinding information for people on the go to stay updated in real-time.
Which technology is right for you?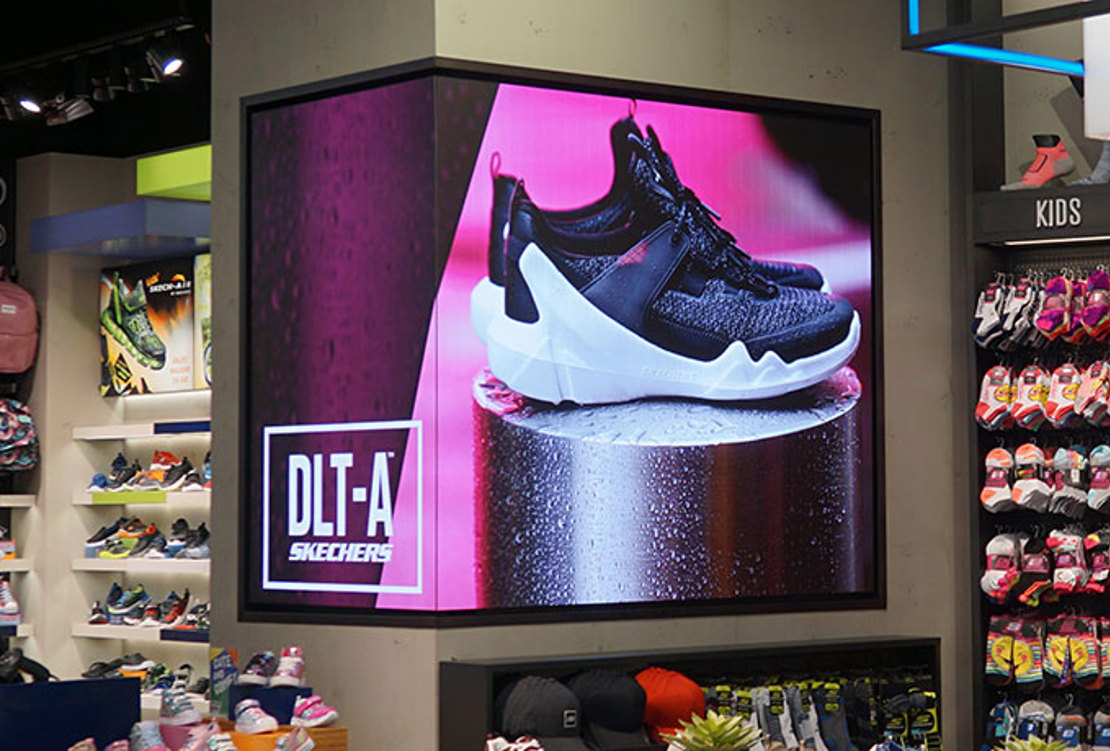 The rise of narrow pixel pitch LED has diversified technology options for close viewing digital media applications. LED technology is ideal for applications which require:
Dazzling brightness that can be viewed easily in high ambient lighting
Large square area with completely seamless image quality
Unique shapes such as curves and corners
7-10 year lifetime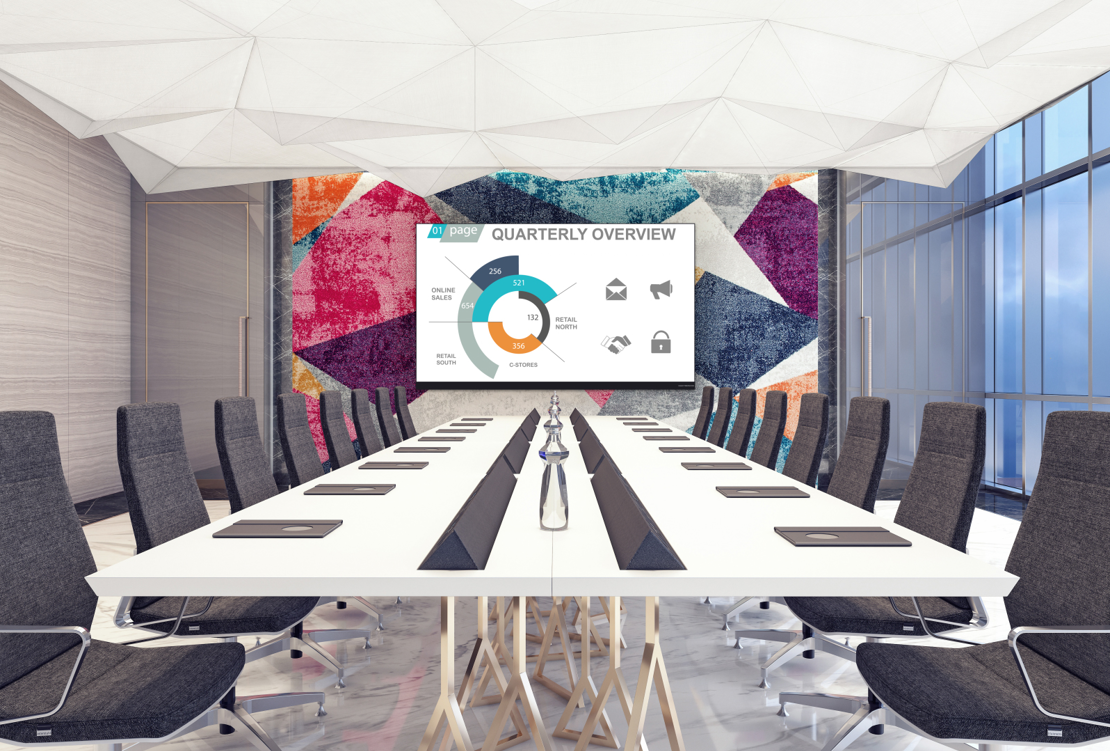 These pre-configured displays are perfect for retail stores, restaurants, corporate lobbies, campuses, conference rooms, auditoriums, training centers and more. These features contribute to easy installation and operation:
Plug-and-Play HDMI technology allows for easy screen sharing and control
Compatible with laptops, mobile phones and existing room management system
Pairs with Venus Control Suite for scheduled content
Available in various sizes with standard 16:9 aspect ratio
Multiple viewing modes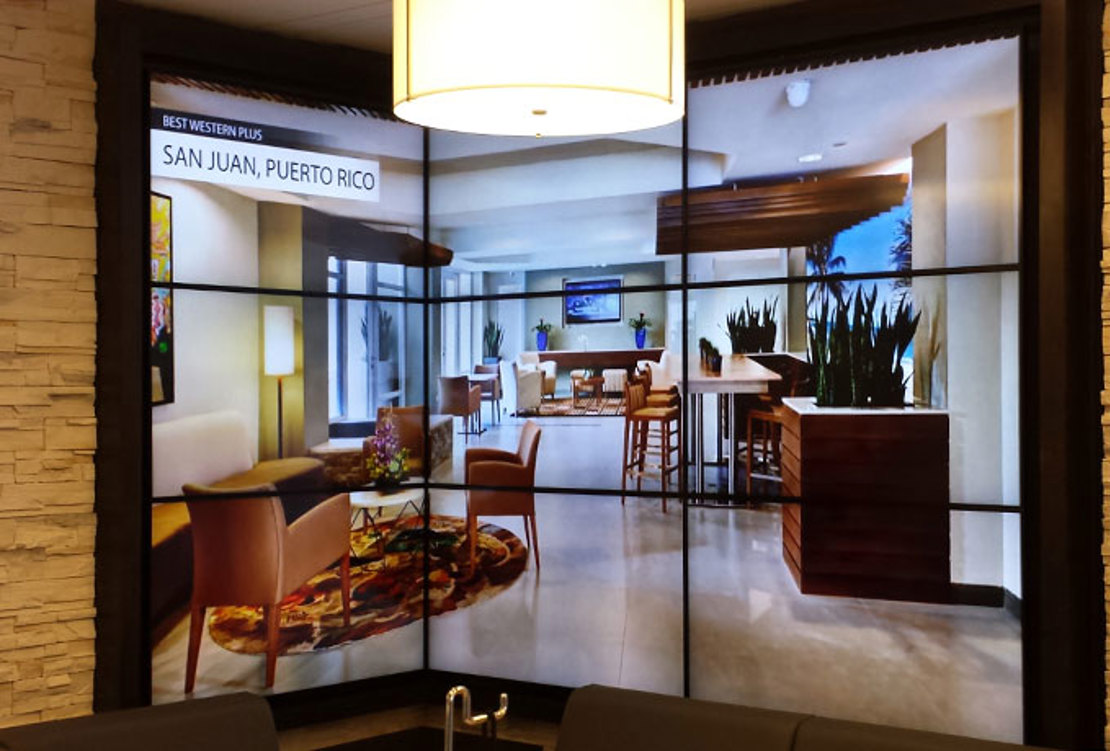 For a more budget-conscious approach with equally impressive results is Daktronics line of narrow bezel LCD solutions. Indoor LCD signage video walls can:
Span content across multiple and varied displays in an array of configurations
Display content across all, some, or one screen
Add touch experience to your location to enhance customer engagement and interaction
Start Your Personal Consultation
One of our local experts will advise you on the best products for your facility, all at no cost to you.