Future Proof Your OOH Business
Your billboard is aging. Keep your business young.
The choices you make now can determine the future of your business. Make sure your digital billboard continues to "wow." If you installed your Daktronics digital billboard more than 10 years ago, it's time to consider your options. After all, it's an investment in your livelihood and your future. We have been proud to stand by your billboard throughout its lifetime. Now that it's getting older, see the different ways you can go.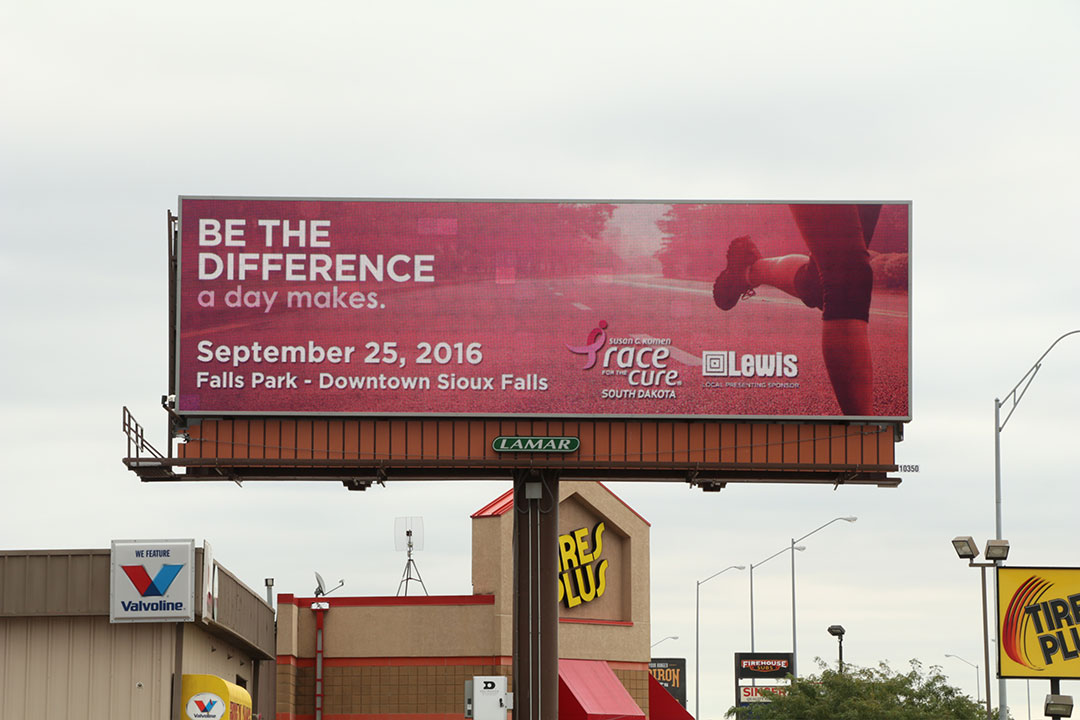 BeforeAfter
Option 1 - Replace your aging billboard with the latest technology.
The right technology doesn't just keep your billboard relevant by keeping your advertisers looking amazing. It can also save you time and money.
      Lower Cost of Ownership
Other manufacturers reduce their digital billboard's brightness to lower power consumption. Daktronics designed billboards to direct light toward the intended audience, improving clarity while reducing power consumption and light pollution – which also makes you a good neighbor.
        Improved Image Quality

With targeted LEDs that feature zero tilting for maximum visibility, our displays withstand the elements and outshine the competition. Our proprietary louver design, along with matte black module coating also make for the best contrast in the industry. We take your image seriously.
        Latest Control System

Venus Control Suite delivers a secure, web-based experience that allows users to operate digital billboards from anywhere, on any device.
      Power and Memory

Our billboard technology opens doors for you and your advertisers. They are designed with extra processing power and memory so you can use any third-party software that supports your business model.
Option 2 – Invest in your sign.
If you just aren't ready to let go of your sign that's reached its 10-year anniversary, you may be able to keep it looking amazing. After all, Daktronics builds billboards that are meant to last, and we want to help you keep your investment looking its best for as long as possible.
Check on replacement parts
Daktronics displays are manufactured in the USA using globally sourced parts. We carefully vet our product suppliers, and have a very limited number of trusted partners. Components matter, and you know from experience that we stand by our products with excellent service. Of course, as technology changes, we can't guarantee that all parts will be available indefinitely. We recommend that you contact your Daktronics service professional or your sales rep to see what we have, and which components you may want to stockpile.
Refresh your display
Proper cleaning, maintenance and even module placement within your display can make a big difference in the way it looks. Daktronics offers resources on how to maintain and refresh your display.
---
Option 3 – Move it to a new location.
If your current location is highly visible or competes with other digital displays, consider replacing it and moving your aging sign to a less visible location. That way, you can get more value out of both locations. Contact your Daktronics sales rep for more information.
Give Your Digital Billboard a Boost