Updates Made to Web Presentations & Playlists
Learn all about the latest updates made to Venus Control Suite, including the Arial font being removed from Web Presentations, Typography being updated to Font, and a new Inactive Filter in Playlists.
Daktronics Commercial Software Training on 3/16/2018
Categories: Venus Control Suite Training
We recently made a few updates to Venus Control Suite. As always, we made these updates based on feedback we received from you! If you ever have any ideas about how we can improve Venus Control Suite, please don't hesitate to let us know.
Web Presentations
The Arial font has been removed as an option for new Web Presentations. It will remain in use in existing presentations where it has been applied, though. If you edit an existing presentation using the Arial font, you will be able to make changes to your text and Save. However, if you remove Arial from the presentation and replace it with a different font, there is no going back to it after you Save!
If you really like the Arial font, we recommend trying out the Arimo font now. Arimo is very similar to Arial, and you should be able to use it in place of anything you had planned to use Arial for moving forward. Give it a try!
Speaking of fonts,  we made one additional change to Web Presentations that I'm sure you've all already noticed by now. The Typography drop-down menu has been renamed Font. We blogged about Typography a while back and explained what it meant, but a lot of folks still found it confusing, so we now have simplified it for everyone!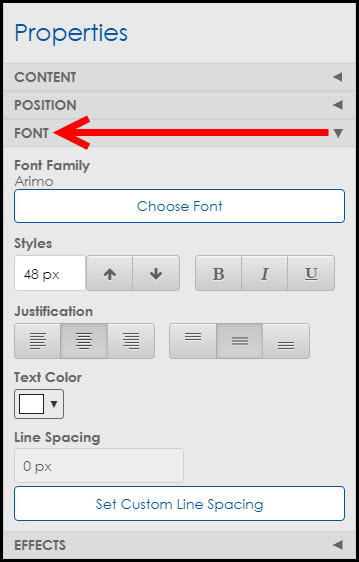 All the same features you've become accustomed to from the Typography drop-down menu will still be available in the Font drop-down menu. Literally, the only thing that has changed is the name of the drop-down menu itself.
Playlists
We have added a new Filter to your list of Playlists. You can now filter by your playlist status to see only what playlists are Inactive.
You may find this useful if you have a lot of playlists and want to see which ones aren't running. From there, you can choose to update their status to play them again or to delete them from view. this will also help clean up and organize your list of playlists.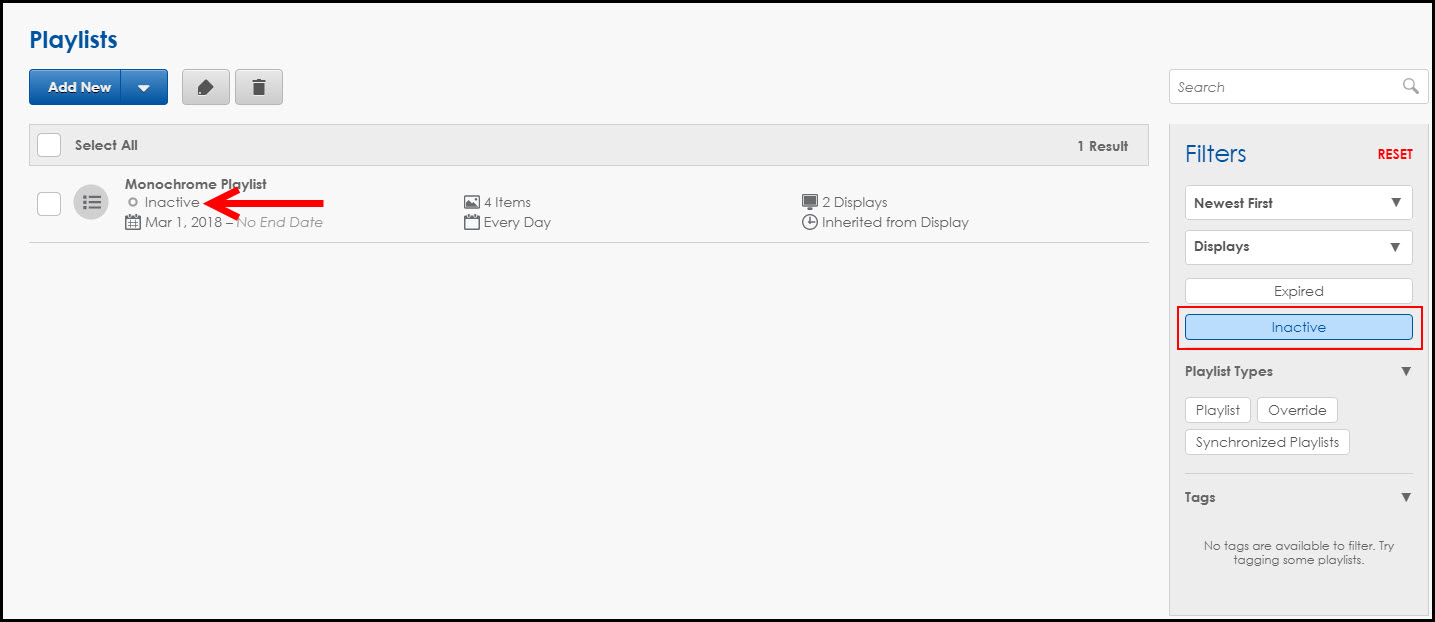 That's all we have for you this week! We hope you find these updates helpful. If you like being notified about updates via our Venus Control Suite blog, you should click that orange "Receive Email Updates" button on the right side of the page to subscribe.
Thanks for reading!
---