Opt-In to the New Override Playlist User Interface!
Did you know that Venus Control Suite allows you to schedule messages that will interrupt everything else scheduled to run on your display?
Daktronics Commercial Software Training on 11/1/2017
Categories: Venus Control Suite Training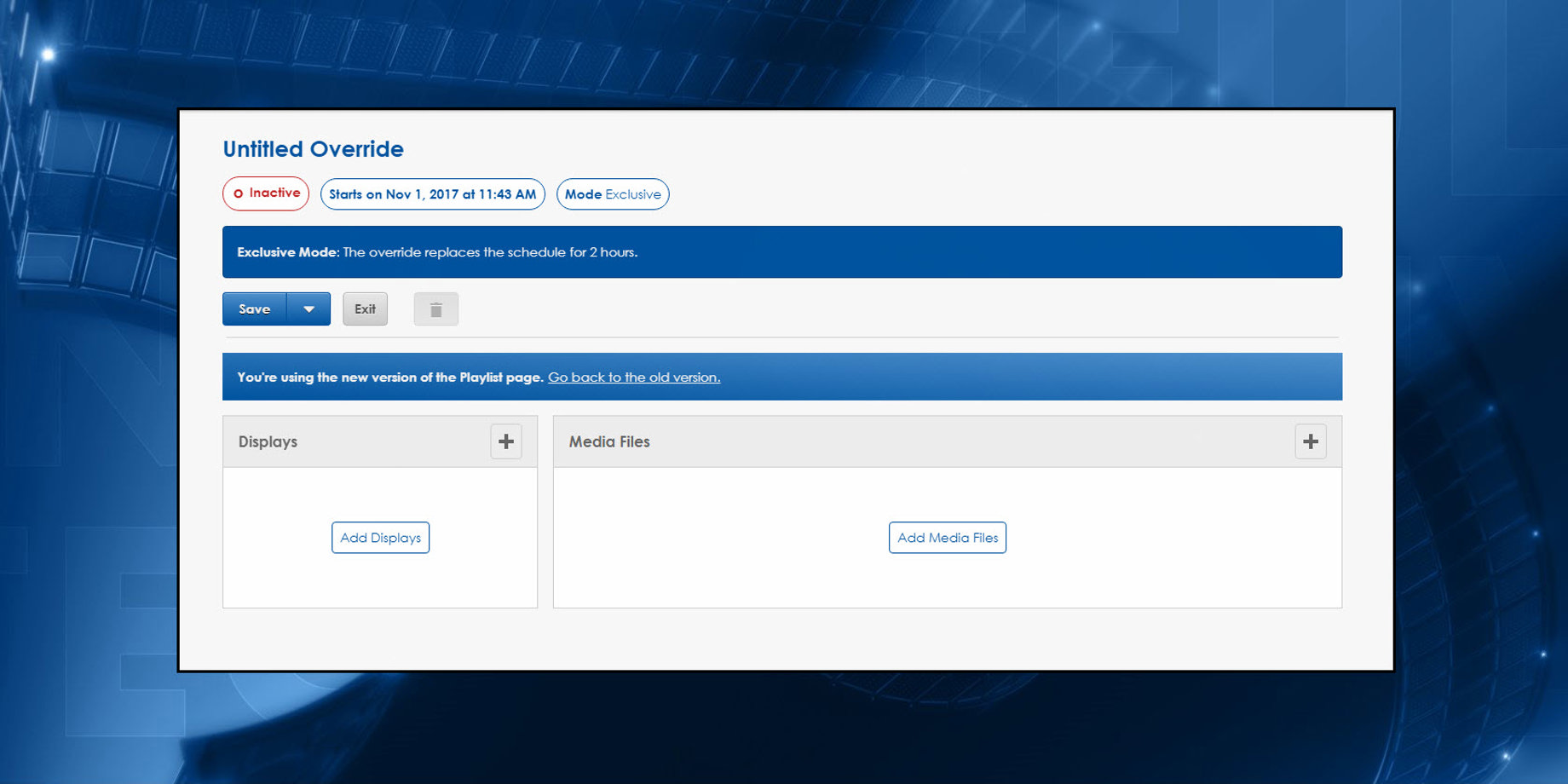 Did you know that Venus Control Suite allows you to schedule messages that will interrupt everything else scheduled to run on your display? We call this type of a playlist an override. Use it whenever you need to get out a specific message immediately.
Some examples of emergency messages that you may want to  override the rest of your schedule would be tornado warnings, hurricanes, blizzards and floods. To learn more about overrides, be sure to click the link below to read our original post.
The reason I bring this up again is because we recently updated the process to create Overrides to make it more user-friendly, quicker and easier for you! These updates are based on customer feedback and overall user experience, so we thank you all for your feedback. We really do appreciate it!
You may have already noticed a new blue banner message on the top of your Override.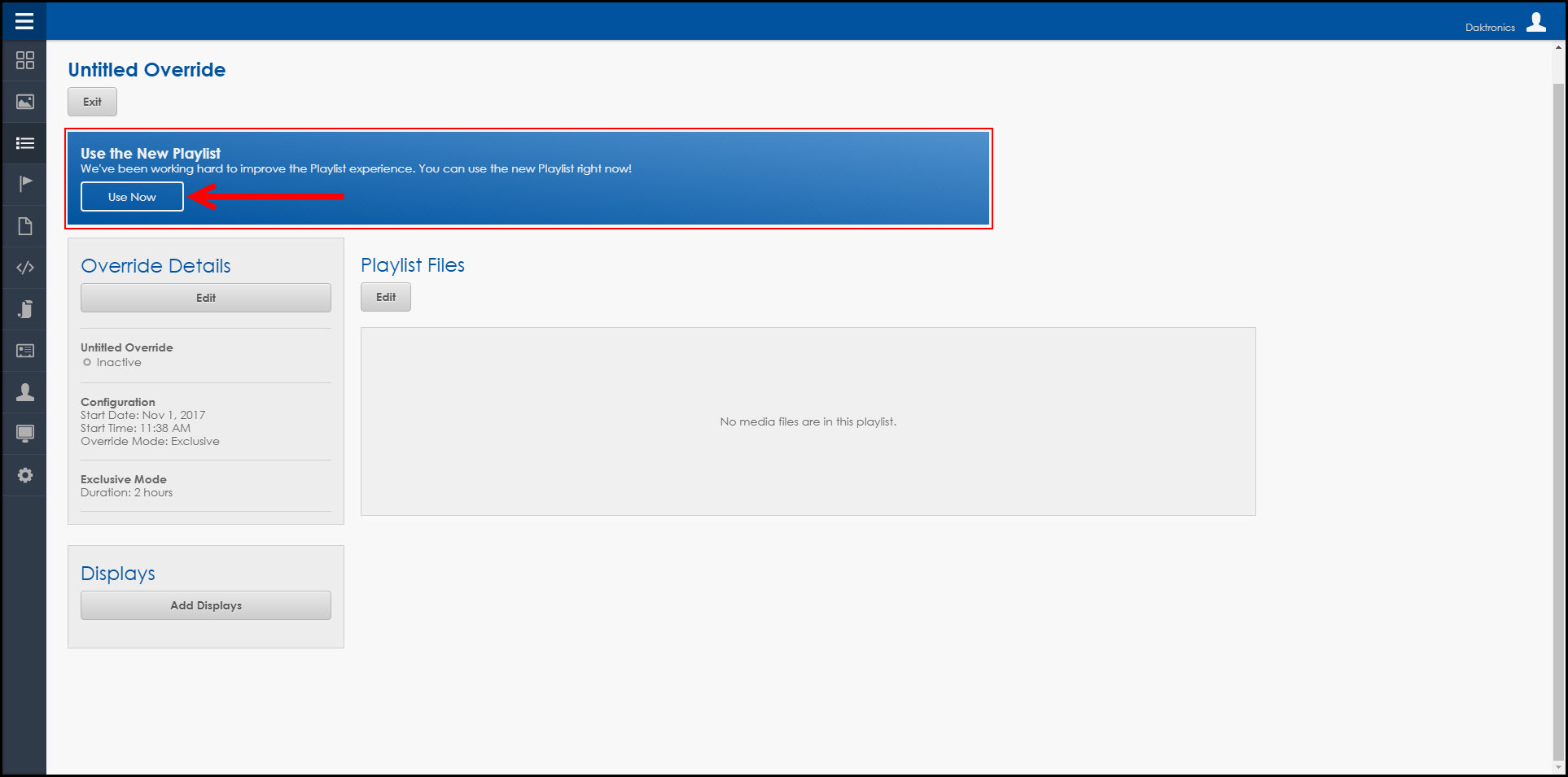 You can click on Use Now within the blue banner to access the New Override Editor.  Once you do that, the view of your Override will change to the newly designed layout.  You will also notice a message at the top of that screen that gives you a link to click on, allowing you to return to the old style of the Override Editor.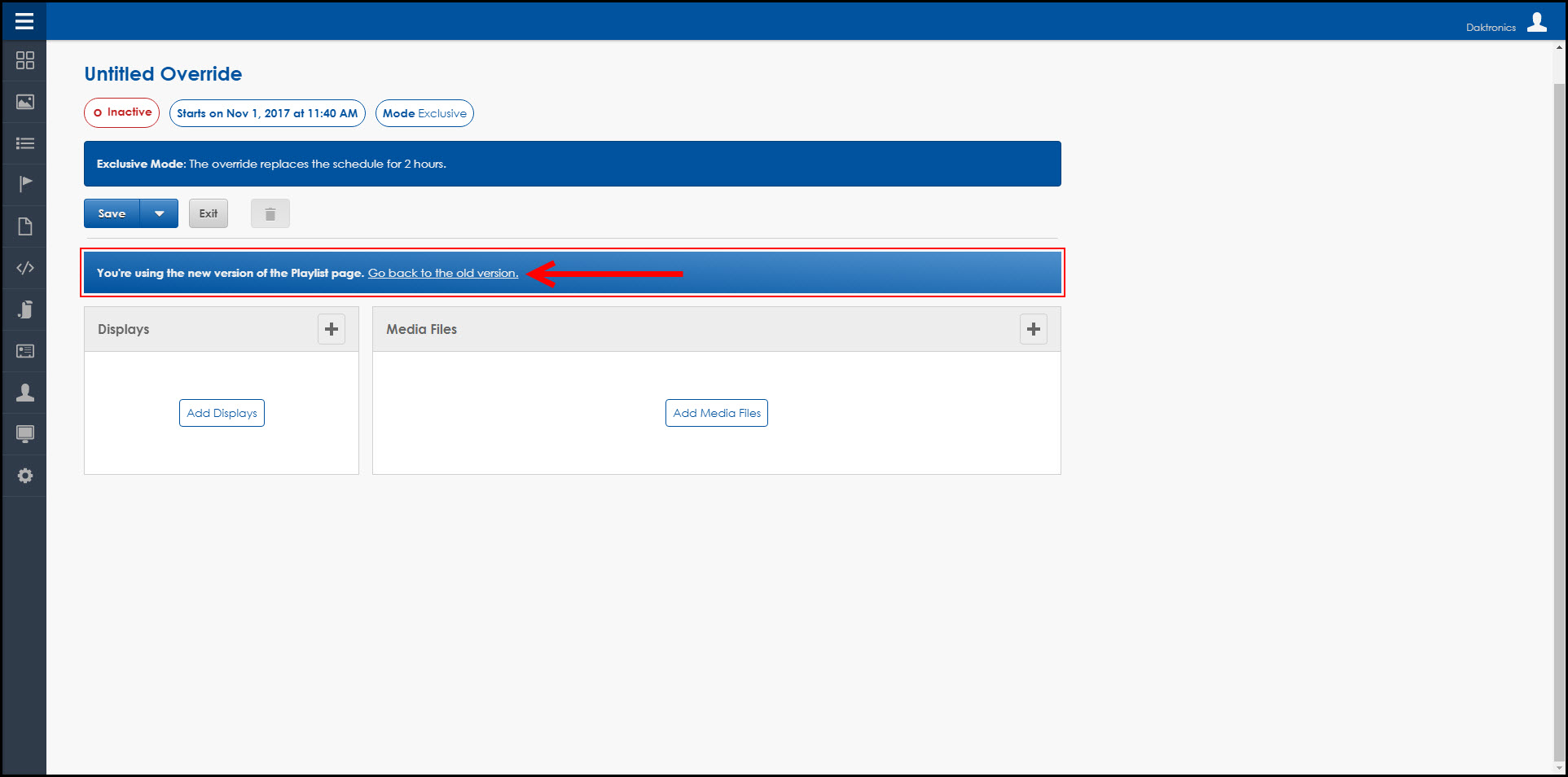 Trying New Things
Once you decide to give it a chance and opt in to the brand-new Override editor, your view will be quite different than before. Let's walk through how to create an Override.
Log into Venus Control Suite.
Click on Playlists in the Main Menu.
Click on the white triangle next to the blue Add New button and choose Override from the dropdown.

At the top of the screen, click on any of the Override Properties to open the Properties window.

Configure your Override and click Confirm.  Remember to click Active if you want it to start playing right away!

Click Add Displays and select the display(s) that this override will play on.

Click Add Media Files to push open your Media Library Shelf on the right side of the screen.

Select the media file(s) you want to add to your Override by clicking and dragging them out of the Media Library Shelf and into the Media Files, or by clicking the [+] button, or clicking Add All.
Click the blue Save button.
Bam! You did it! You just successfully scheduled an Override to your display using the all-new Override editor!
Speaking of Saving . . .
Always remember to click Save! A great feature in the redesigned Override editor is the ability to edit existing playlists without worrying.  No changes will go out to your display until you click Save!
You can even choose Save As when saving your Override, so you don't lose progress. Let's say you are working on an Override one afternoon, but get called into a meeting unexpectedly …
… rather than having to choose between Publishing the unfinished Override to your display or closing out of the Override and losing all your progress, you can just click Save As and come back to finish later!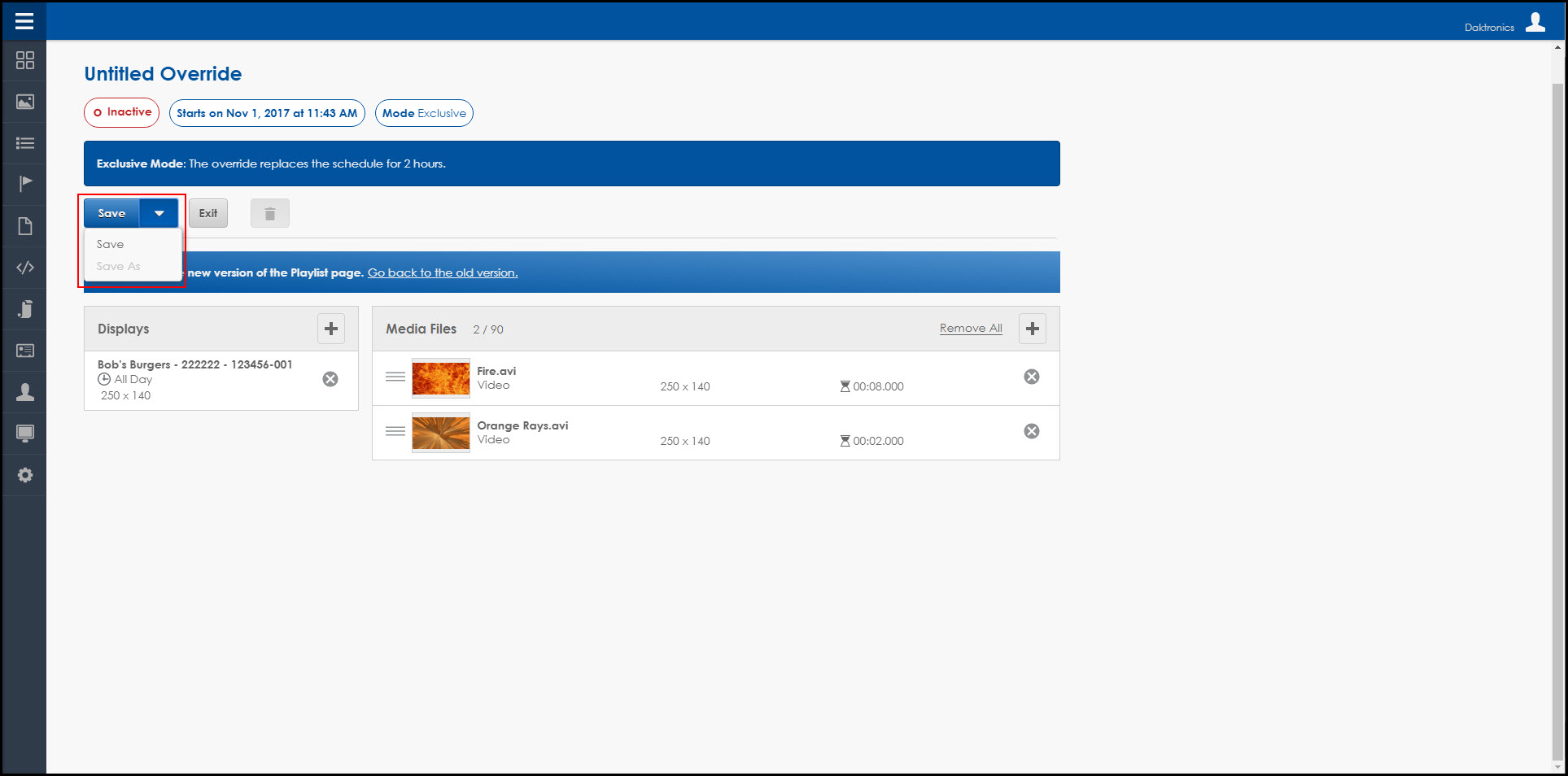 You will also have the ability to choose whether or not your Override is Active. This means that you can decide which Overrides will play on your display and which will not.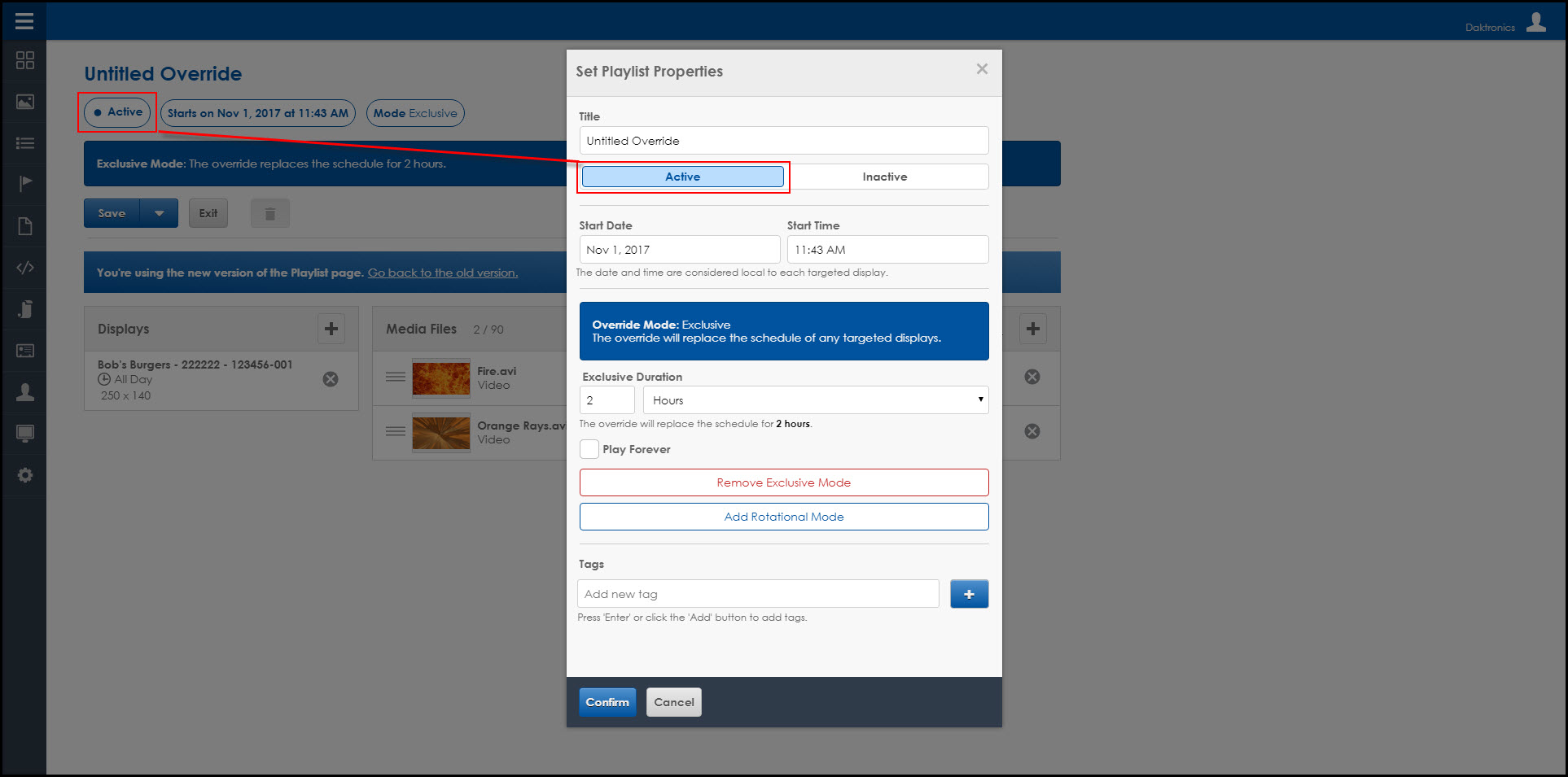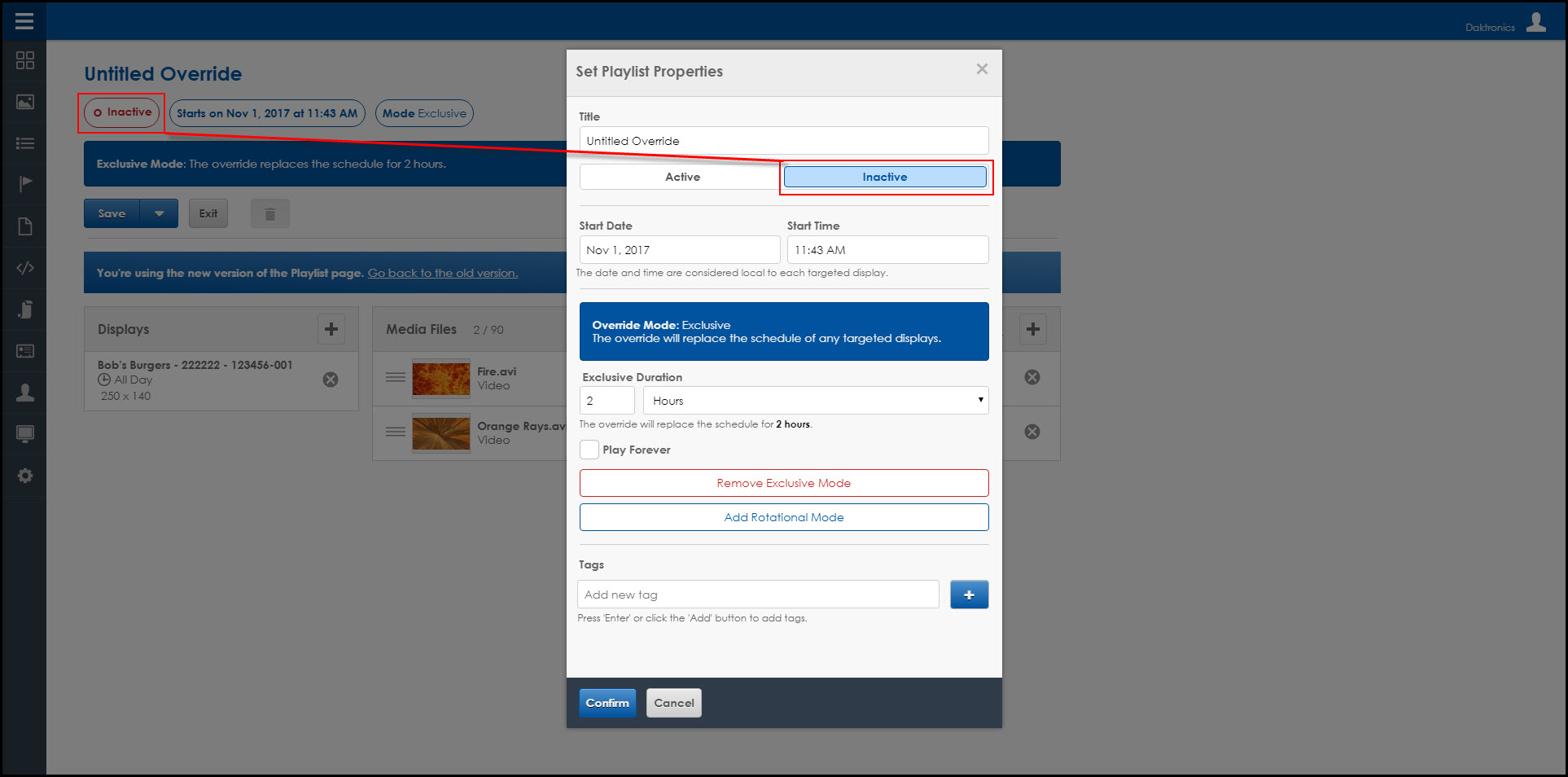 You may want to set an Override to Inactive status if you don't want it to play right now, but want it to play again in the future. This is really a nice feature, allowing you to save time without recreating Overrides!
Trainer Tip:  Another great new feature is that whenever you do make changes to an existing override, a message appears in the upper left corner saying, "Unsaved Changes," reminding you that you still need to Save!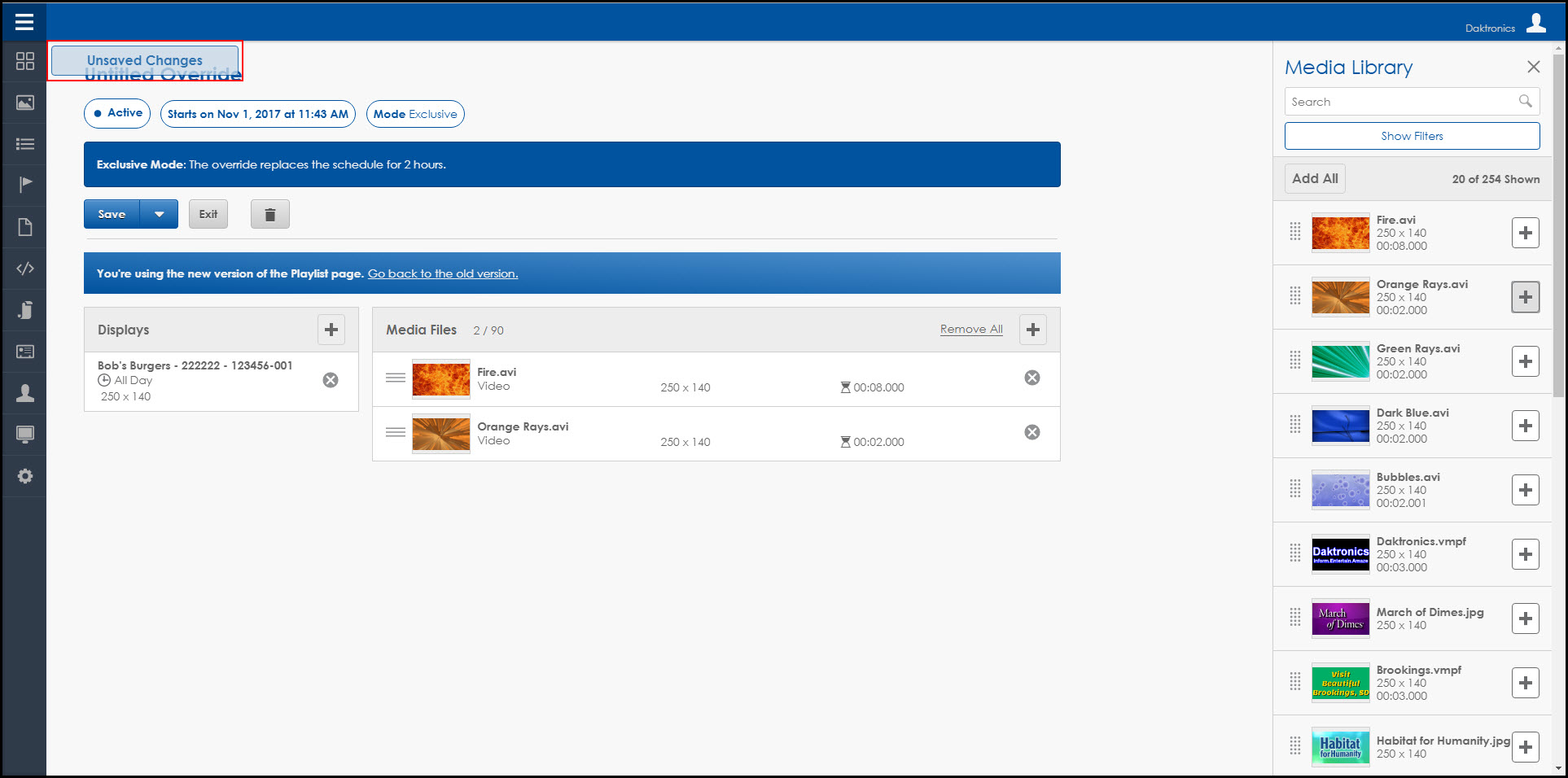 With these great new features in the redesigned Override Editor, creating and managing your Overrides has never been easier!
About the Redesigned Playlist Editor:
Last July we posted about a similar update that was made to the Playlist Editor in Venus Control Suite. In that article, we encouraged you to opt-in and try it out right away.
If you haven't done so already, we highly recommend doing so now because the opt in will be removed on November 7, at which point only the new playlist design will be available.
Additional Update for Ad-Grid Users:
Up until this week when making sales to your ad-grid to sell display time to advertisers, you could sell anywhere from 10% to 100% of a slot. However, with the latest update we decreased the minimum slot percentage for a sale in the ad grid to 5%. Now you can sell 5% of a slot to an advertiser!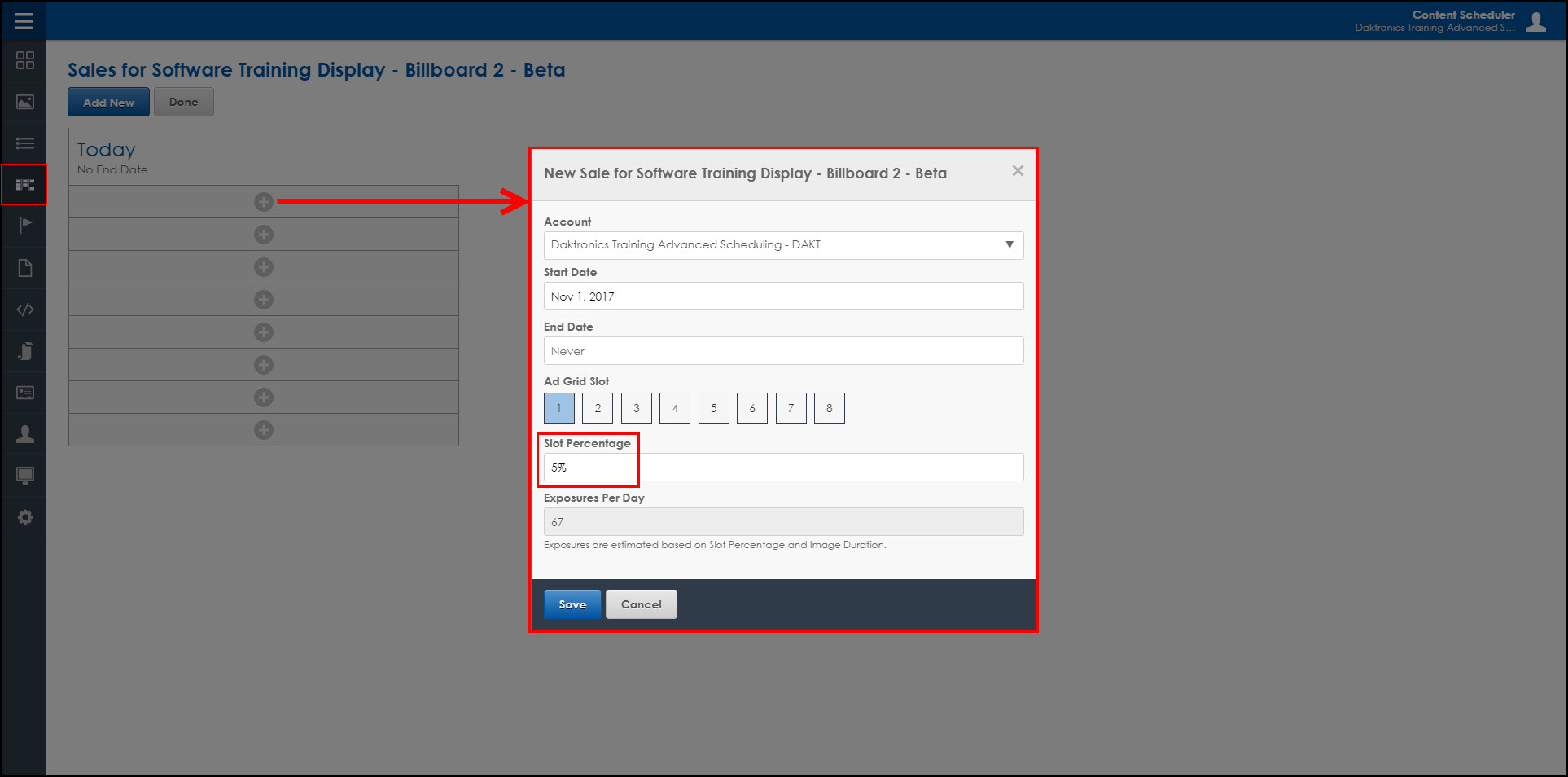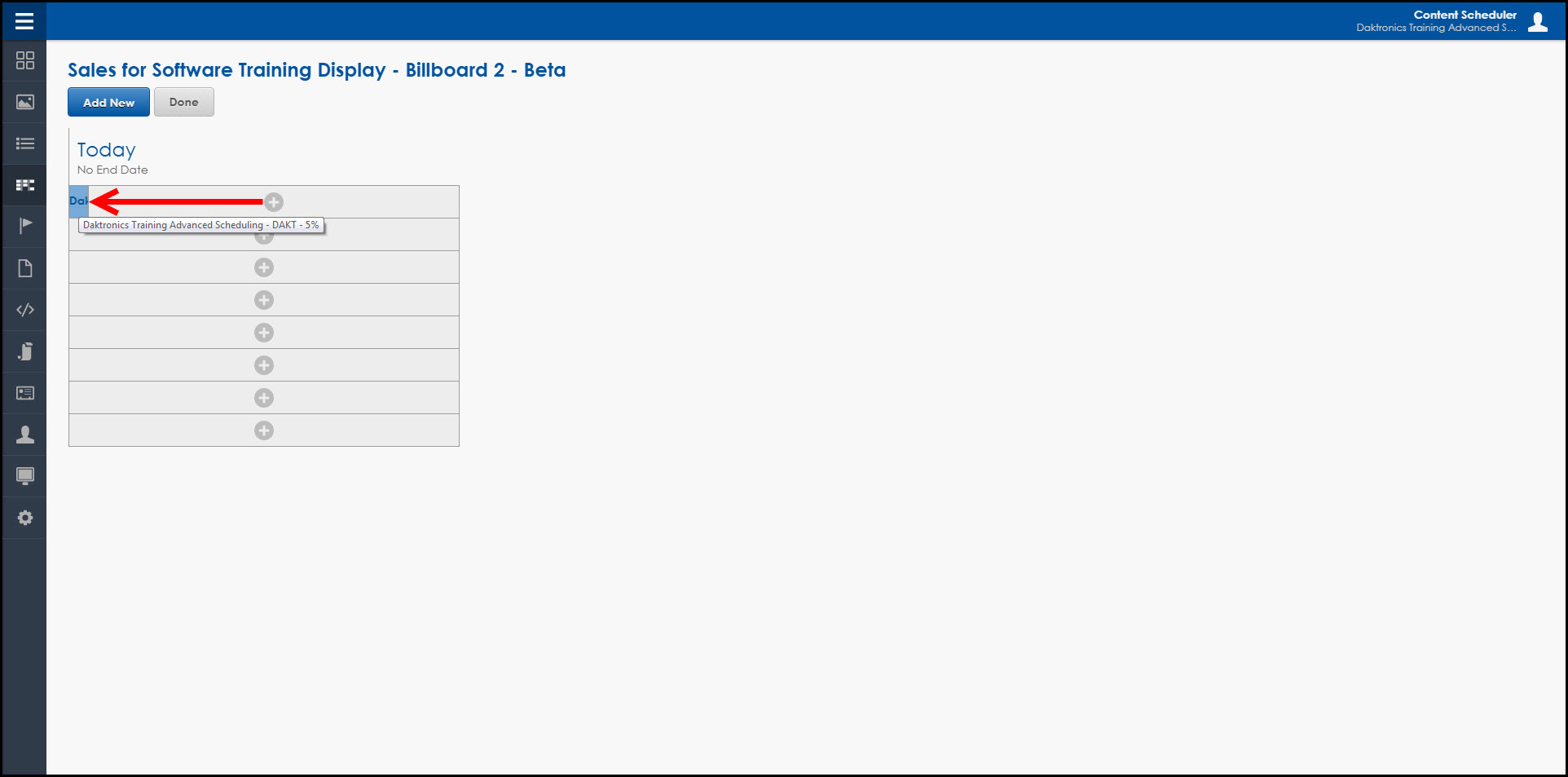 This means you can offer  potential advertisers who cannot afford to purchase 10% or more of a slot a more affordable price! There will be even more updates to come on this in the future, so stay tuned!
Here is a helpful article about putting together a successful plan for selling ad space on your digital billboard!
You can stay tuned to our blog by clicking on the orange "Receive Email Updates" button on the right side of the page.
Thanks for reading!
---