New Scheduled Content View & Improvements Made to the Ad Grid
Learn all about the latest improvements made to Venus Control Suite, including a new Scheduled Content View and Composited Ad Grid View.
Daktronics Commercial Software Training on 5/24/2018
Categories: Venus Control Suite Training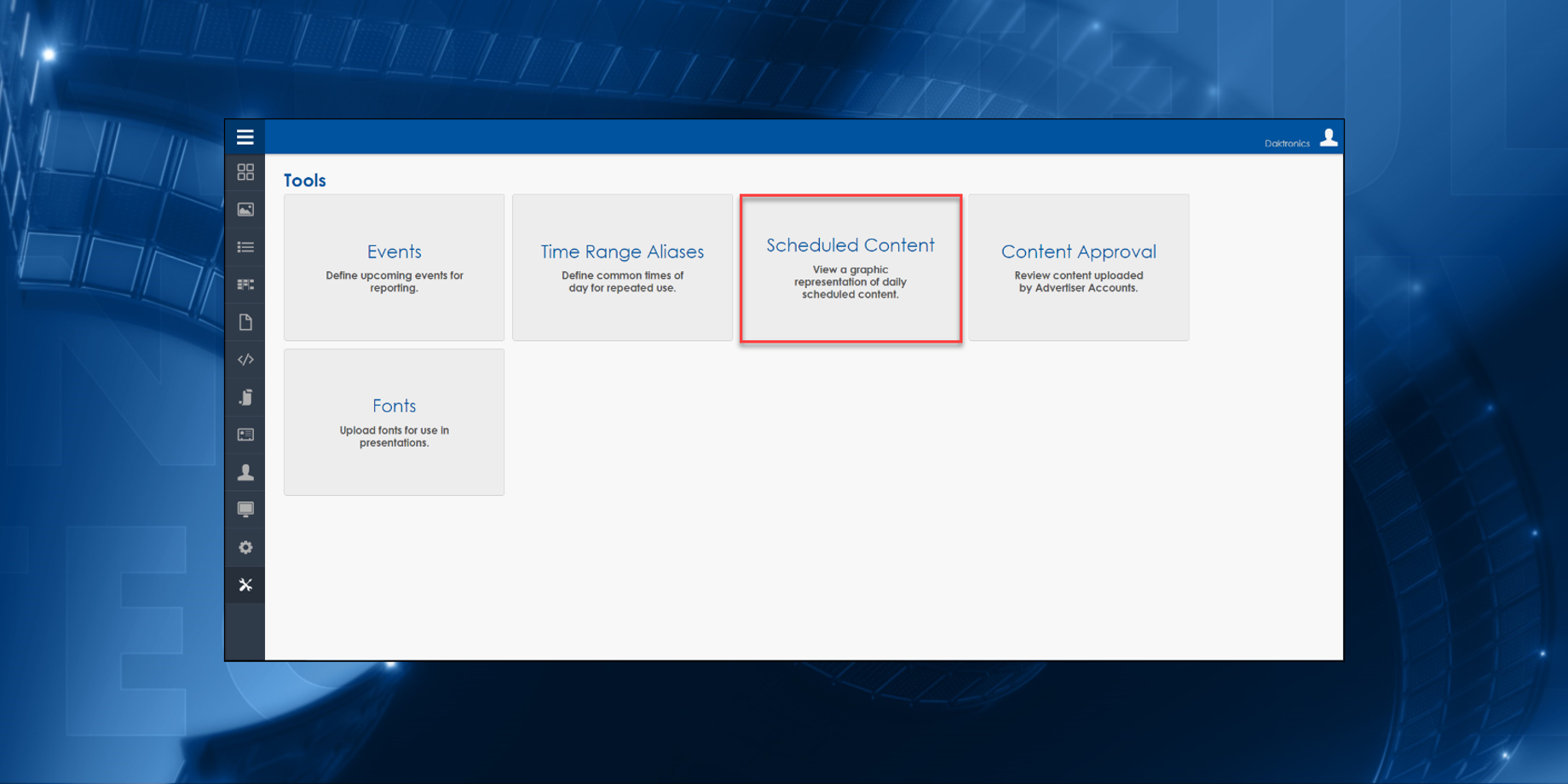 Recently, we made some improvements to scheduling in Venus Control Suite.  As always, these updates were made based on feedback provided by you!  We thank you for your feedback and look forward to making Venus Control Suite even better for you in the future.
Composited Ad grid view
There is a new view that you can see while making sales. This new view is known as the composited ad grid view and allows you to see the sales for multiple displays on a single ad grid view.
Simply checkmark the display(s) you want to see what slots are sold and available for and click the blue View Sales button. Once you see the composited ad grid, you can click on individual slots to see what is sold to each display.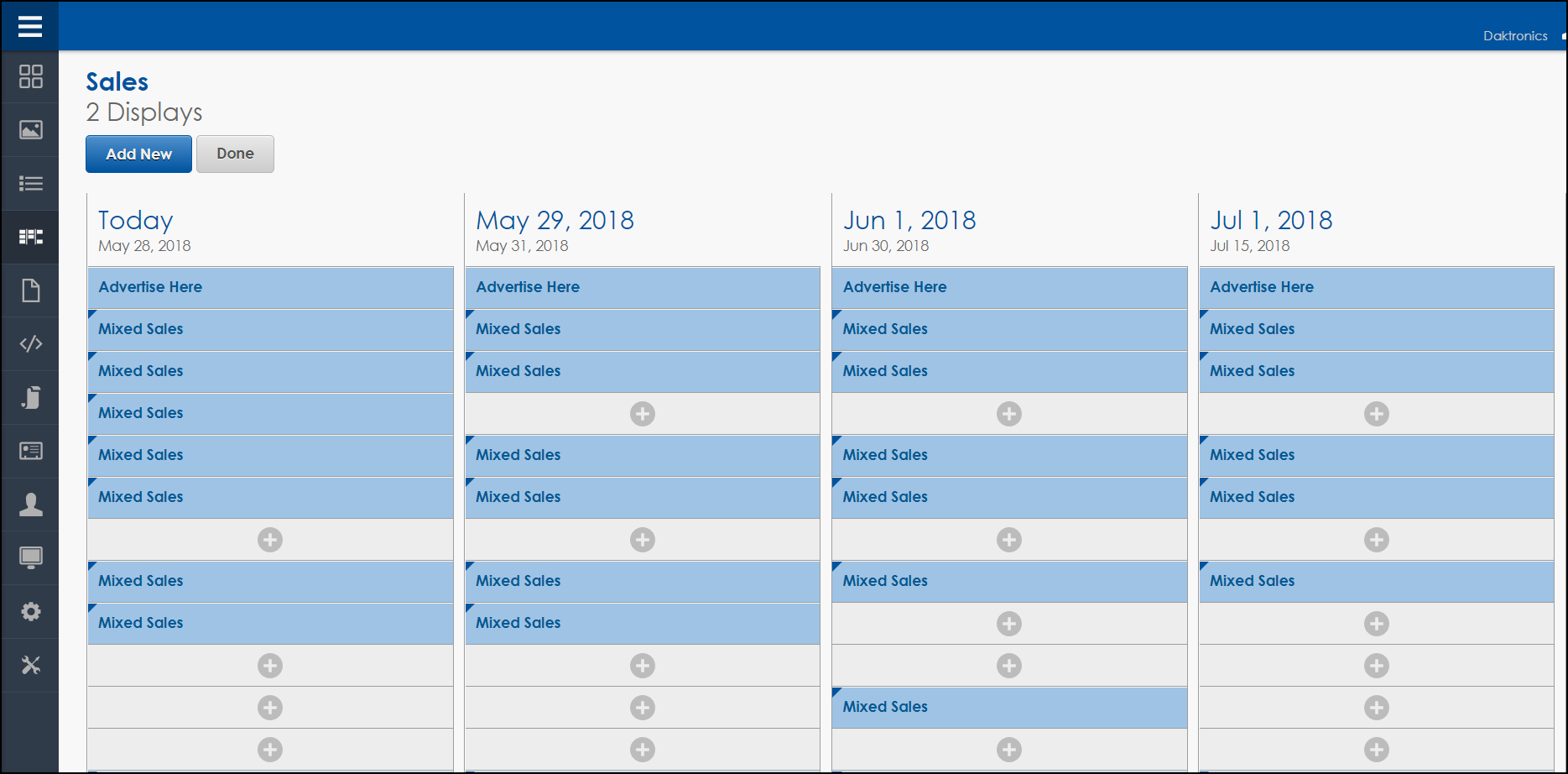 Scheduled Content view
You now have an option to visually see what content is scheduled to run on your displays over a 24-hour period.
Just click on Tools in the Main Menu and then click on the Scheduled Content button to view a graphic representation of daily scheduled content. From there all you will have to do is click on the Select Display button and choose your display. Finally, click on the Date button to choose what date you want to see the schedule for.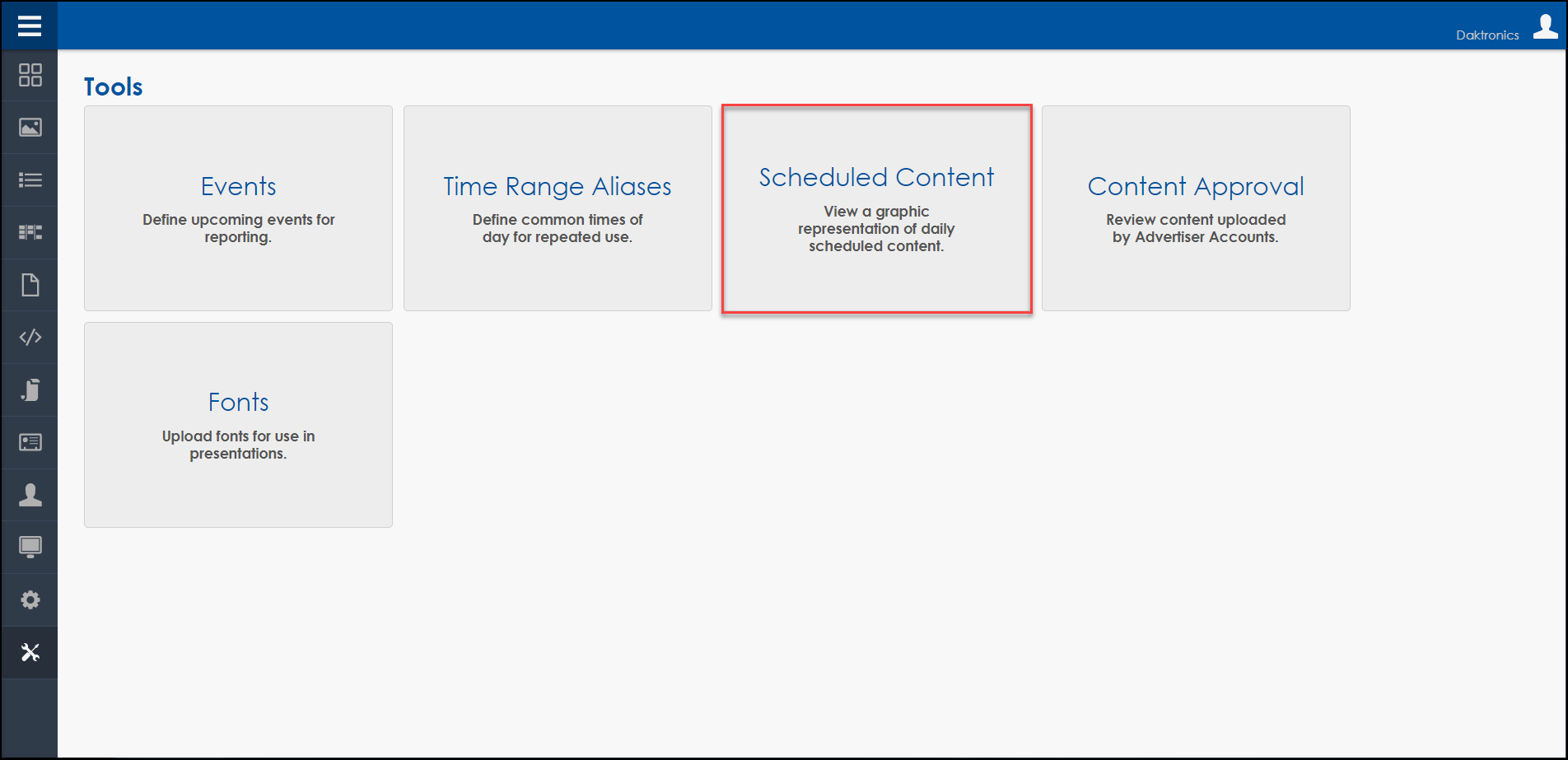 We hope you find these updates helpful when scheduling in Venus Control Suite.  To always stay informed of the latest updates in your software, be sure to click on the orange "Receive Email Updates" button on the right side of the page.
Thanks for reading!
---