New Features in the Web Editor
A couple of months ago, we introduced you to the Web Editor and showed you how to create and schedule on the go. Since then, we've added new features to the Web Editor, and this week we are going to show you what they are. First, though, let's do some review. What is the Web Editor? […]
Daktronics Commercial Software Training on 5/18/2016
Categories: Venus Control Suite Training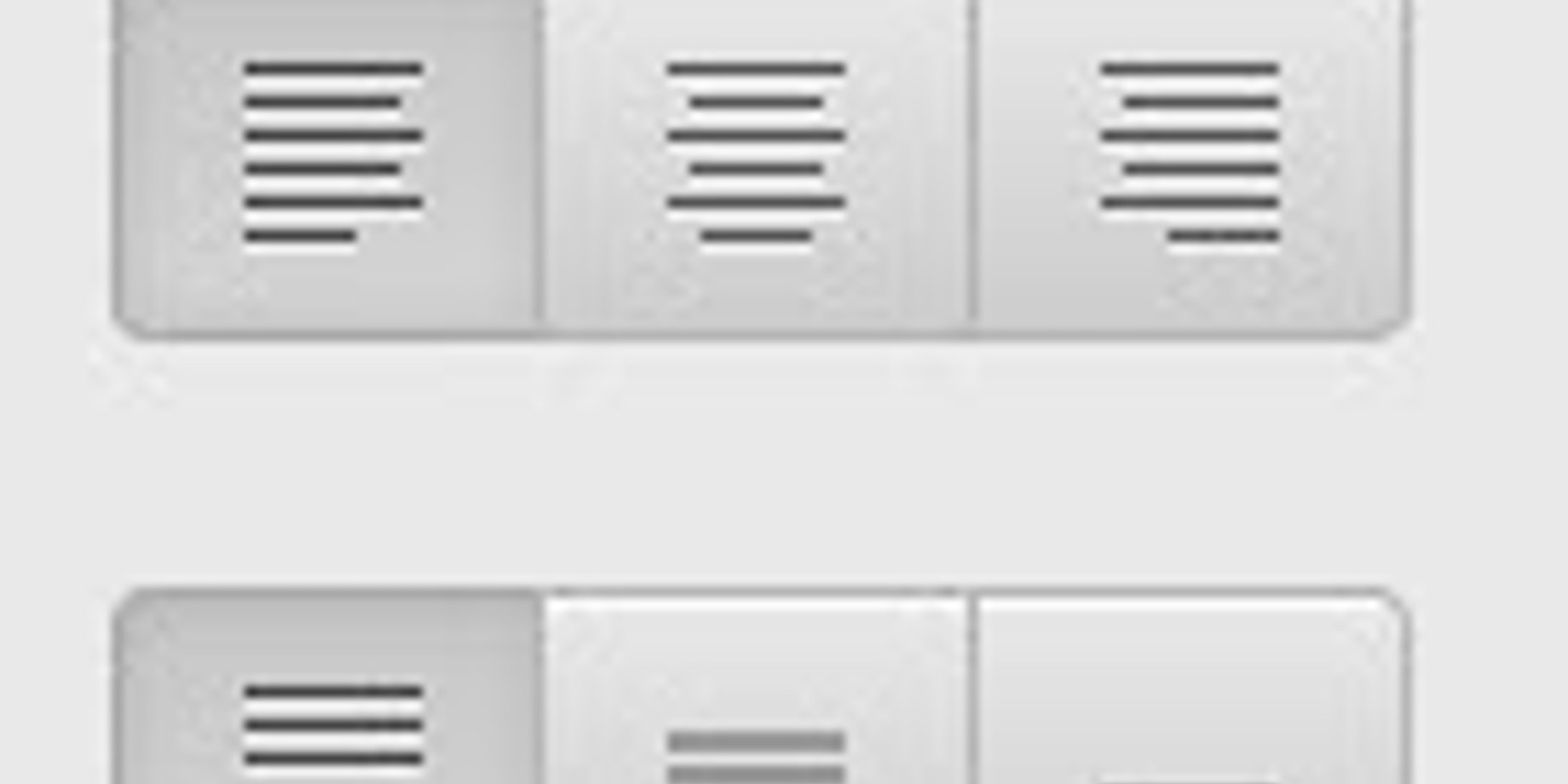 A couple of months ago, we introduced you to the Web Editor and showed you how to create and schedule on the go. Since then, we've added new features to the Web Editor, and this week we are going to show you what they are.
First, though, let's do some review.
What is the Web Editor?
The Web Editor, also known as the Web Compositor, provides a web-based way to create presentations with text fields, image fields, background colors, and text colors. These presentations can be added to playlists and scheduled to displays.
Within the web editor, you will find two immediate options: a button to insert text and a button to insert images. Whenever you click on one of these buttons, a Properties column will appear with formatting and alignment options.

Let's go over the Text Properties together:

Text – Type a message into the white field below the word Text. This message will then appear in your canvas.
Font Family – Choose which type of font you want your message to be displayed in.
Styles – Choose the size of your text by either typing in the font size or using the arrow buttons. You can also then choose among Bold, Italicized, and underline for your text.
Justification – Choose how to align your text within the canvas.
Text Color – Choose which color you want your text to be. Remember, if you have a monochrome display, then you should be choosing White.
Top, Left – Set your own specific alignment options.
Width, Height – Choose how large your text box is within the canvas.
Background Color – Choose the color of the background behind your text.
Trainer Tip:  When choosing a color for your text and/or background you will be able to choose from previously used colors, which makes it quick and easy to make your messages match, if that's what you're going for!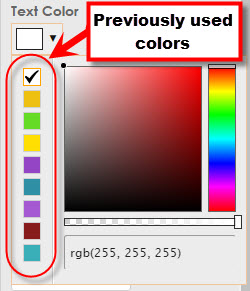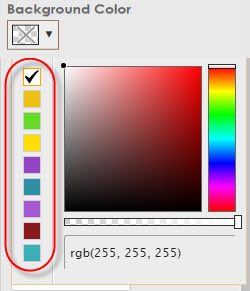 Now, let's go over the Image Properties together: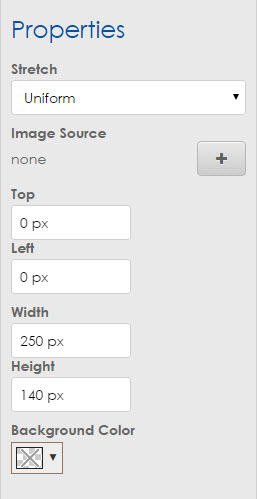 Stretch – Choose among None, Fill, and Uniform when fitting your image into the canvas.
Image Source – Click on the Plus Sign button and browse all previously uploaded content in your Media Library to find an image to import into your Canvas.
Top, Left –  Set your own specific alignment options.
Width, Height – Choose how large your image box is within the canvas.
Background Color – Choose the color of the background behind your image.
New Features
Finally, right?!
As with any cloud-based software, Venus Control Suite will always be growing, changing, updating to best fit your needs. The latest updates to the Web Editor are as follows:
If you read our last blog post, you are aware of this one, but we recently updated the fonts that are available in the Web Editor to only show all of the supported fonts for use on GS6/GC6 displays. We also mentioned in that article that in the future, we will have more abilities, such as being able to upload your own fonts in the editors. Stay tuned!

We added more keyboard shortcuts. See the complete list below:

You are now able to use the Justification buttons to choose how to align your text within the text box rather than having to move your text boxes around.

As I mentioned previously, Venus Control Suite is ever-changing, and whenever an update is released, we will do our best to let you know and explain how to use the new feature in this blog.
If you like what you read today and want information about future updates in Venus Control Suite, then be sure to click on the orange "Receive Email Updates" button on the right side of your screen to subscribe.
Thanks for reading!
---